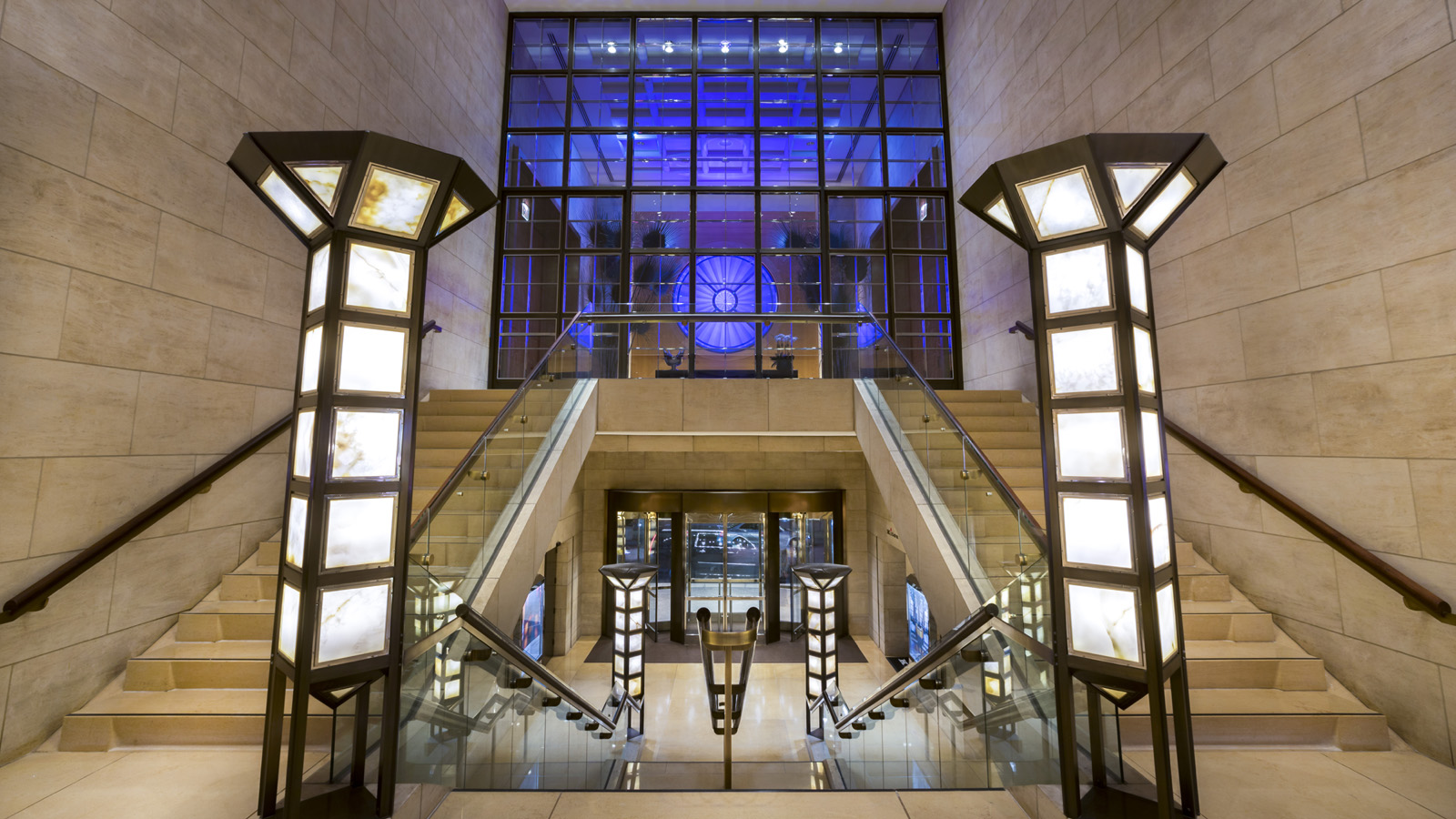 A dramatic New York ballroom, FIFTY7 is a soaring event space with an elegantly versatile design. Located just above the lobby, this venue is reached at the top of grand limestone steps or by elevator. Guests enjoy convenient, direct access from our East 58th Street entrance.
Room Features
Ceiling height of 21 feet (6 metres).
Divisible into two spaces, separated by a sliding decorative panel.
Built-in show kitchen (visible or invisible).
Removable counter that may be opened or closed in order to save space.
Large built-in screens at both ends, allowing the broadcast of any form of digital communication.
Sophisticated Décor
At the top of the stairs from the lobby, guests arrive at FIFTY7 through a majestic glass entryway.
The décor uses a harmony of soft neutral colours. Floors feature custom wall-to-wall carpeting.
The venue is divisible in two using a sliding decorative panel.
Internet Access
Wireless Internet access available.
Seating
Reception

270

Room Features
Elevator access from Lobby level.

Location
LOBBY LEVEL
Size
Area
Dimensions
Height

289 m2 (3116 sq.ft.)
27 x 29 m (89 x 96 ft.)
6 m (21 ft.)