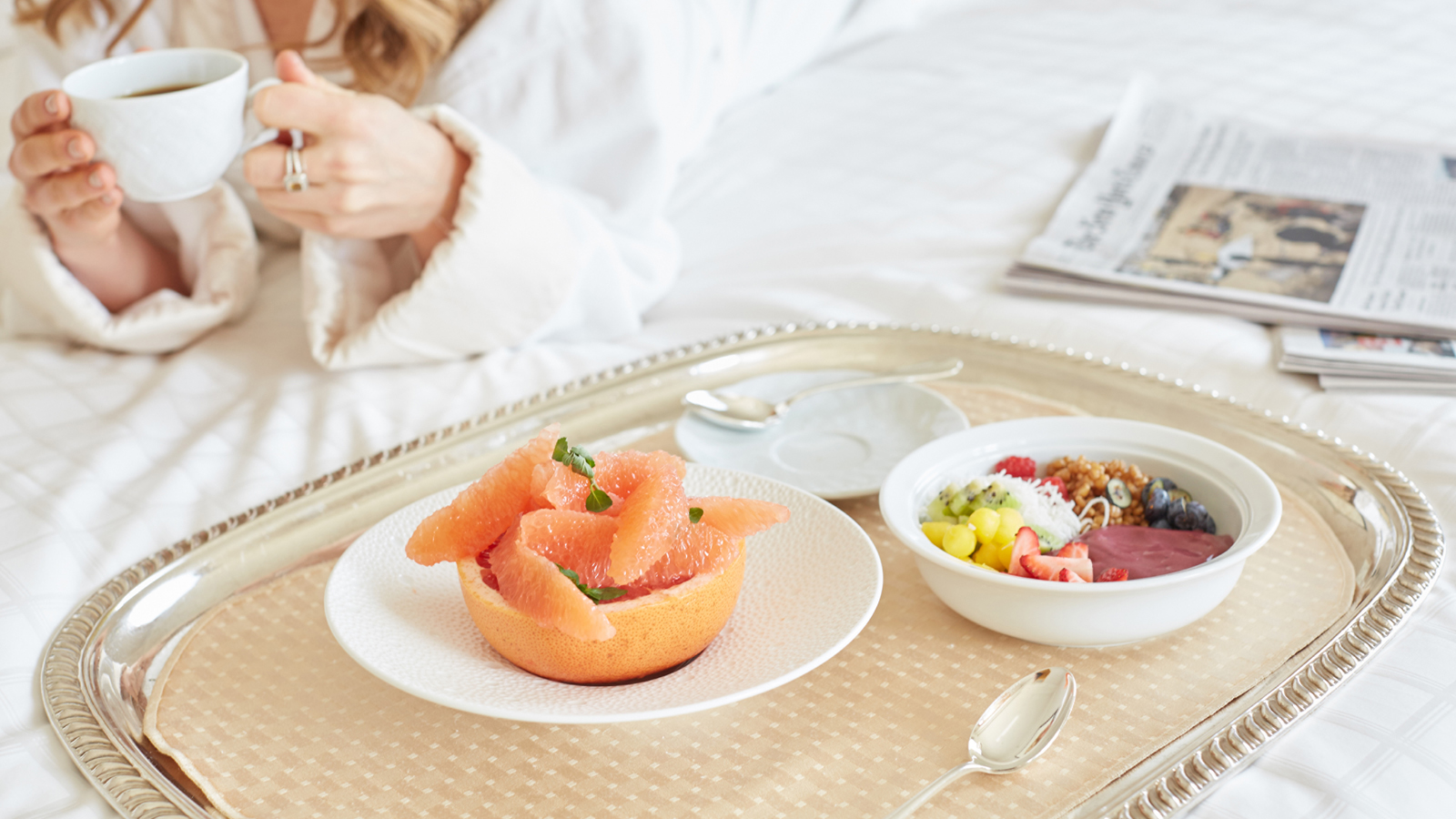 Hours
Breakfast
Every day
6:00 am – 11:30 am
Lunch and dinner
Every day
11:30 am – 11:00 pm
Owl menu
Every day
11:00 pm – 6:00 am
Children's In-Room Dining
Every day
6:30 am – 10:00 pm
In-Room Dining is available 24 hours a day.
Four Seasons In-Room Dining is a fine-dining experience within the comfort and convenience of your guest room or suite. Choose from an extensive menu – day or night – that is ideal for time-zone-hopping travellers, impromptu meetings or for quiet, private dining.
Try one of our favourites – Classic Roast Turkey Club, Applewood-Smoked Bacon and Sourdough Bread.
Specialties
Japanese breakfast

Homestyle classics

Personal-sized pizza selection

Children's