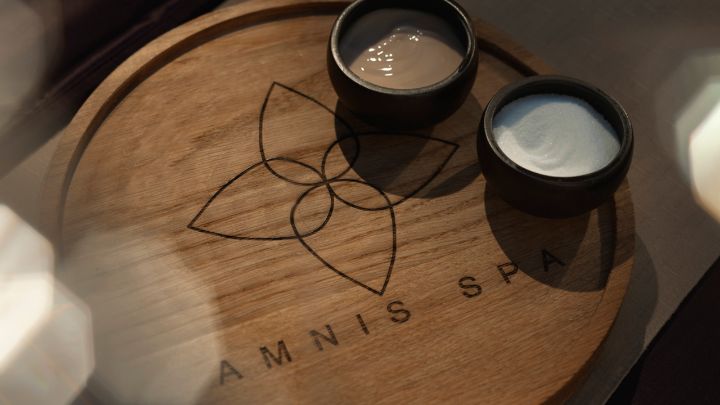 ANTI – AGE - KAMCHATKA BANYA
Anti-Aging Body Care starts with an emerald seaweed bath on the basis of Kamchatka algae which activates the metabolism, promotes weight loss, reduces body size and smoothes the skin. A steam with fir twigs will surround you with the scents of Kamchatka bania promoting deep muscles and nerves relaxation. Sakhalin caviar scrub and sturgeon roe mask speed up the
production of collagen and elastin, rejuvenate and moisturize the skin leaving it soft, smooth and velvety. Treatment is finished by a relaxing massage to recharge, saturate the skin with oxygen, increase vitality and reduce fatigue.
120 Minutes - 25,000 RUB
120 Minutes
RUB 25,000
Call +7 (499) 277 71 00
NUTRITION & REVIVAL - ALTAY BANYA
This exquisite care begins with a fragrant flower bath with golden immortelle and blue cornflowers which deeply moisturizes and restores the mineral balance of the skin. A scrub based on taiga oils and sea buckthorn berries nourishes the skin with micro- and macro-elements, moisturizes and nourishes tired dehydrated skin, starts renovation of the skin. This is followed by a mask based on wild berries that will enrich your skin with vitamins, provide an antioxidant protection and restore your skin. Treatment is finished by a deep relaxing massage with freshly pressed cedar oil using a unique Siberian technique which will restore immerse you in a state of tranquility.
120 Minutes - 25,000 RUB
120 Minutes
RUB 25,000
Call +7 (499) 277 71 00
DETOX & DRAINAGE - KHAKASSIA BANYA
This intensive SPA care based on the bath traditions of Khakassia is aimed at deep cleansing of the body and prolonging youth. A toning bath with Rhodiola rosea, wild rosemary and juniper berries effectively stimulates regeneration and restores metabolism, has anti-aging and fatburning effects. Salt scrub with Khakassian herbs rejuvenates the skin, smoothes out and nourishes it with microelements. This is followed by a wrap in mineral mask based on Lake Moltaevo sapropel that promotes effective elimination of cellulite, smoothing of the skin surface and removal of the excess fluid. The experience is finished by a lymphatic drainage massage which effectively improves the circulation of the lymph, eliminates puffiness and improves skin elasticity.
120 Minutes - 25,000 RUB
120 Minutes
RUB 25,000
Call +7 (499) 277 71 00
SLIM & LIFT - BAIKAL BANYA
This spa care based on certified organic ingredients is aimed at modeling the silhouette and restoring skin tone. Starting with a toning bath with Siberian catnip containing invaluable ursolic acid that promotes fat burning, it continues with a scrub based on rare wild berries and herbs that enhances microcirculation in the skin and improves its elasticity and tone. A steam bath with aromatic freshly cut Siberian fir rejuvenates the body, helps to relax and enhances the overall immune system. This is followed by an active herbal mask with moisturizing ingredients that helps to smooth the skin, tones it up and promotes active regeneration of its deeper layers. The experience is finished by a modeling massage with freshly pressed cedar oil.
120 Minutes - 30,000 RUB
120 Minutes
RUB 30,000
Call +7 (499) 277 71 00
TAIGA BERRIES - CHILDREN'S SPA EXPERIENCE
The experience starts with a warm bath with three kinds of fragrant salts that look like precious Ural gems. This is followed by steam with pine fragrance of the Taiga and an express Siberian massage with freshly squeezed cedar oil and organic essential oils of lemon and lavender. The treatment is finished with a warming herbal tea with honey, cedar nuts and dried cranberries.
45 Minutes - 9,000 RUB
45 Minutes
RUB 9,000
Call +7 (499) 277 71 00