It's not the things you take with you that define your journey; it's the experiences you have and the memories you bring home. Hotel Manager of Four Seasons Hotel Moscow Julia Selyukova takes you through experiences she enjoys most in the capital city. Here, she recommends six sensory "souvenirs" to take away from your visit.
The Peacefulness of the Countryside
I love Moscow, but sometimes I like to take weekend breaks away from the hustle and bustle. My favourite escape that I recommend to guests is Bogdarnya in the Krutovo village, where we can arrange for you to live in the home of dairy farmers John and Nina Kopiski. Just a 2.5-hour drive from the Hotel, this homestay will give you a close-up look into the process of milk and cheese production. Enjoy cheese and meat delicacies at the couple's restaurant and learn why they decided to leave the city to become farmers.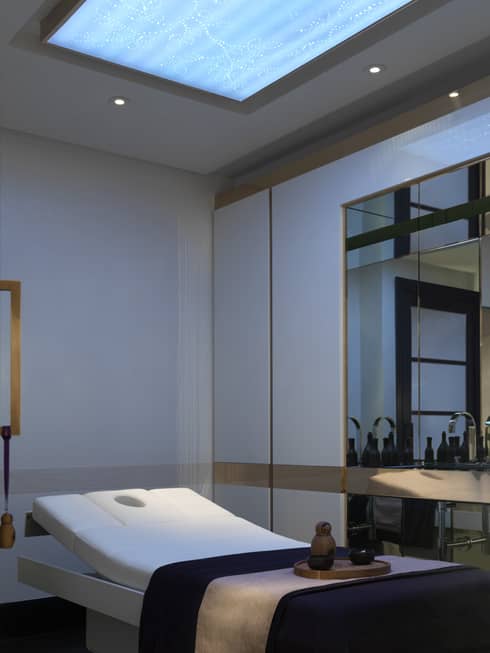 THE RELAXING SENSATION OF A MASSAGE
I always recommend you visit the Hotel's Spa while you're here. We offer a variety of anti-ageing, nutrition and revival, detox and drainage, and slimming and lifting treatments. After travelling, try our signature express treatment called Jet Lag Recovery by Biologique Recherche, which combines relaxing face and décolleté massage with effective foot care. This soothing treatment will help relax and relieve tension, giving an extraordinary influx of energy – perfect after a flight.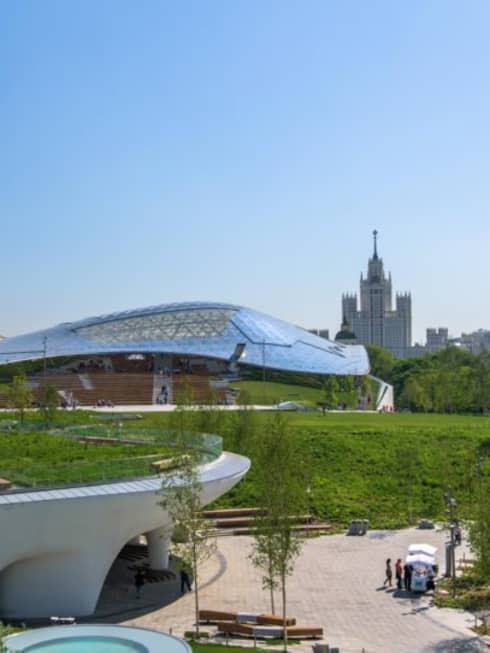 THE WARMTH OF A SUNSET OVER THE SKYLINE
I love watching the sunset from the River Overlook at Zaryadye Park. In the heart of Moscow and just a 15-minute walk from the Hotel, the park's incredible flora comes from all over the country. After walking around the park, you can go to Voskhod for authentic Soviet dishes like Azerbaijanian pilaf Sabza-Govurma with lamb.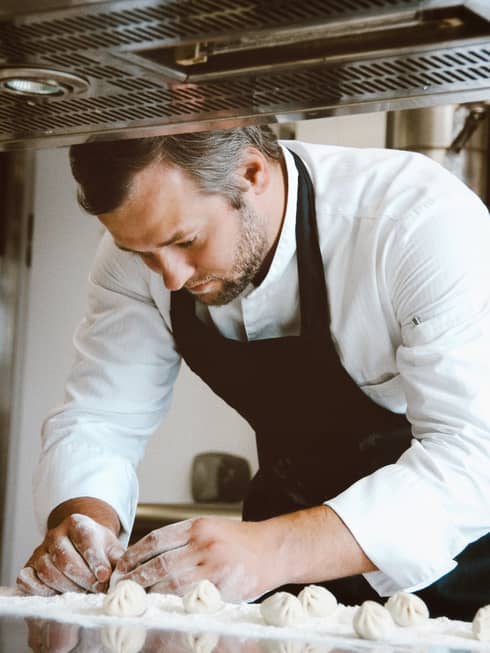 A SAVOURY TASTE OF RUSSIA
When visiting Moscow, you have to try the famous Russian pelmeni, a dumpling that consists of a meat filling wrapped in a thin dough. Traditionally, Russian families get together to prepare it, and everyone has their own task to complete – one prepares the dough, another works on the filling and others put it all together and shape hundreds of them. Try meat or fish pelmeni at Grand-Café Dr. Zhivago, just steps from the Hotel. To round out your pelmeni experience, attend a master class taught by our chef and learn how to pick the right pork and beef at the Danilovsky Market, then learn how to make pelmeni like a local.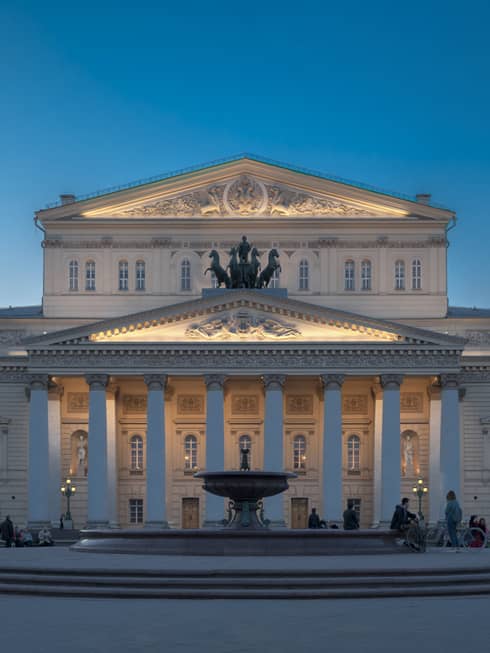 THE EXCITEMENT OF THE THEATRE
One of my favourite places in Moscow is the 200-year-old Bolshoi Theatre – just a five-minute walk from the Hotel. For a truly special experience, I recommend having our Concierge arrange a backstage tour with an expert who has worked at the theatre for more than 40 years. You'll notice the 19th-century grand chandelier and step onto the legendary stage where world-class ballet dancers showcase their talents. If you're lucky, you might even see scenery being installed or get to watch a rehearsal before the evening show.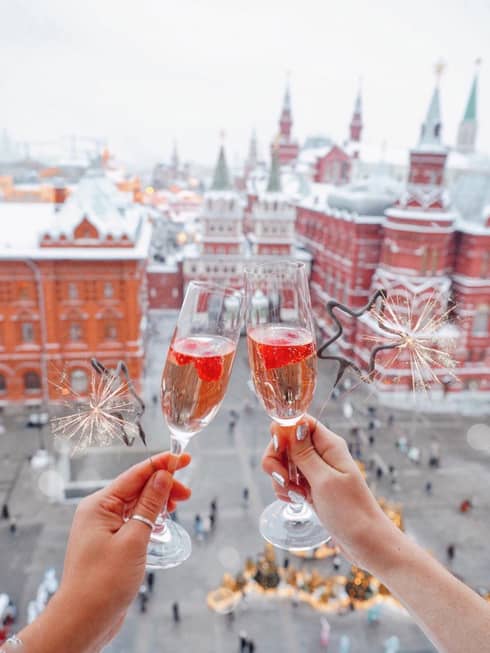 AN ECHO FROM THE CHIMES OF SPASSKAYA TOWER
The hourly ring of the Chimes of Spasskaya Tower have been familiar to me from an early age. As an adult, I love to sip a glass of Champagne at Boco Mishka Bar's outdoor terrace and listen as the chimes ring out through Red Square. They're especially memorable on New Year's Eve, when you can toast to the new year amid the sound of chimes at midnight.