All Food and Drink
In our signature restaurant, authentic Italian fare, local flavours and the finest Italian and local Russian wines from our Hotel's extensive collection come paired with the scenic views of the Kremlin and Manezhnaya Square.

Breakfast buffet, contemporary Russian

Bystro

Start your day in our casual-chic restaurant, which offers a range of contemporary Russian dishes and local specialties.

Stop by Silk Lounge to have breakfast with the best view of Manezhnaya Square, or enjoy our great menu selection, including famous Russian dishes, home-brewed tea, fresh coffee and delicious desserts.

In-Room Dining

Breakfast in bed, impromptu business meetings or romantic meals on your private terrace, we've got you covered, day or night.

Discover Your Local Masterdish

Created with artistry, driven by taste and enriched by connection. Reunite with loved ones over Paris-Brest – a Masterdish created by Pastry Chef Igor Melnikov. His spin on a French classic comprises custard dough layers, a whipped nut ganache and Belgian chocolate lace, made even more heart-warming with a pour of hot cocoa.
Discover Your Local Masterdish
The Team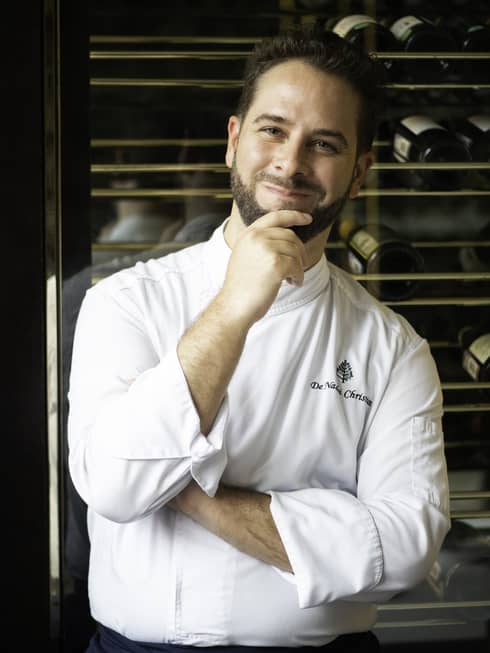 Christian de Nadai
Executive Sous Chef
After honing his skills in restaurants throughout the world, Christian brings true Italy to Moscow with his authentic flavors, perfect technique and diverse menu.