Experiences
Breathtaking Helicopter Ride
Over the Rhaetian Alps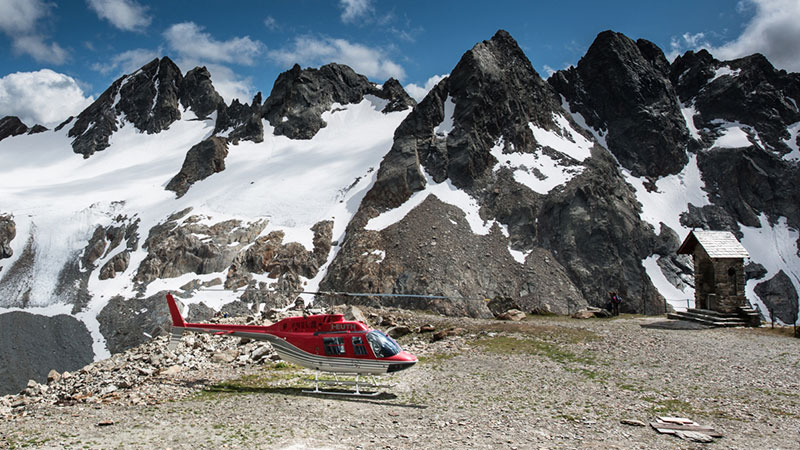 Embark on a day tour between Switzerland and Italy, which includes the spectacular views of Lake Como, the most prestigious mountain village in the world, St. Moritz, the massive knitting mills of the Rhaetian Alps and the famous Bernina Range with its majestic peaks: Piz Bernina, Piz Roseg and Piz Palù.
This tour includes a dining stop in the famous Rifugio Marinelli Bombardieri, built in 1880, and also known as the Scerscen Refuge from the valley in which it is located. From this location at the height of 2,813 meters, a stunningly beautiful amphitheatre marks the starting point of "The Magnificent 4,000 Climbs": Piz Bernina (4,049 meters), Piz Roseg (3,936 meters) and Peak Marinelli (3,906 meters).

Reservations: +39 02 77088. Please contact the Hotel for more details.