Our Extraordinary Experiences
A High-Style Dinner Event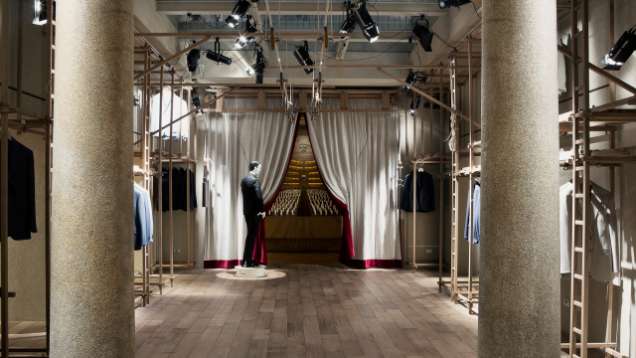 Milanese elegance and exquisite cuisine mingle during a unique private dining experience created exclusively for you by Four Seasons and the famed Italian menswear brand Caruso. Style radiates from Via Gesù, the fashionable address of Four Seasons Hotel Milano and Caruso's flagship store. Now, for one dramatic evening, the famous lane becomes the backdrop for the dinner of your dreams.
Inspired by Caruso's short film starring the renowned Italian actor Giancarlo Giannini, your evening unfolds beneath the breathtaking skylight of the luxury brand's store, which has been whimsically designed to resemble the interior of Parma's Teatro Regio. Amid the decorative pulleys, arches, columns, ropes and fresh-cut flowers, you'll feel as if you're centre stage. Savour the ambience as you sip Champagne and sample dishes from an elegant menu customized for you. By the evening's end, you'll have experienced the art, romance and flavours that give true meaning to the phrase la dolce vita.
Reservations: +39 02 7708 168. Experience subject to availability.