My Four Seasons
The Trouble with Truffles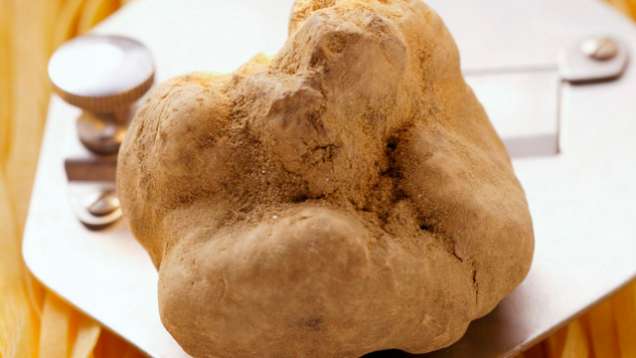 To some, it's an object of desire. To others, it's a chewy source of revulsion. Whether you're a mushroom lover or mushroom hater, there's no denying the intrigue, drama, and conversation-starting properties of the edible fungus known as the truffle.

The white truffle in particular, known by the scientific name of Tuber Magnatum Pico, is synonymous with the Piedmont region of northern Italy. It is there that the culinary prize is pulled from its underground lair by trifulaus (truffle hunters) and their companions – most often dogs, though hogs have shouldered some of the workload in the past – and then sold in markets in and around Milan and later, the world.

What does a white truffle look like? Sort of odd, to be honest. The best truffles come covered in earth and bear a strong odour that's heaven to their fans and borderline intolerable to anyone who's not.

Now on to taste. Some describe it as having an earthy flavour. Others liken it to a more intense and aromatic mushroom. Still more describe it (in what's possibly the most frustrating of terms) as being unlike anything else.

Like all good things, white truffles don't come cheap. In fall of 2010, a bidder paid $330,000 for a pair of them, one of which weighed in at around two pounds. The fungus has such a loyal following that it's been the source of books, festivals, "appreciation societies," and fan clubs.

Those wishing to try the white truffle or the black truffle (its equally sophisticated French-borne cousin) can find it on the menu at La Veranda restaurant at Four Seasons Hotel Milano, where they can enjoy a culinary adventure while looking out on the Hotel's inner garden. The restaurant, specializing in fresh, seasonal ingredients, offers a taste experience to remember, whether you become a life-long fan or a one-time consumer.
More Four Seasons Stories