My Four Seasons
A Drink. A Sketch. A Story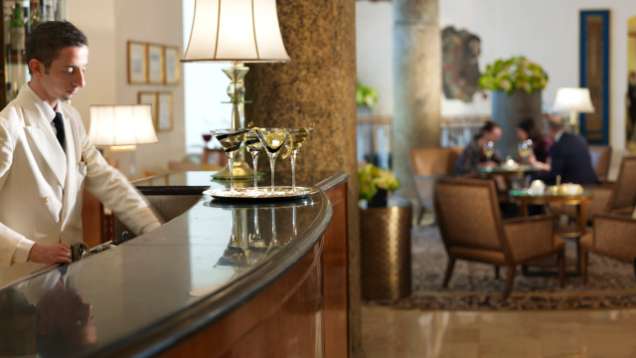 On the brick red walls of Il Foyer, a popular cocktail and dining destination for the pre and post-opera crowd, hangs a series framed sketches one might easily overlook as part of the lounge's chic décor.

Those who care to look a little closer will find that they're the work of Filippo Peroni (1809-1878), principal set and costume designer La Scala opera house, arguably the most famous opera house in the world.

For 18 years, Peroni worked for the opera house, establishing a strong presence in the artistic and cultural community. Some six hundred sketches make up the bulk of his work, which shows a gradual evolution from a neoclassical approach to scenery to a more romantic one that attempts to stay true to its subject matter's historical roots.

Unlike other bustling tourist attractions, getting a look at Peroni's work is relatively simple. Stop by the Il Foyer lounge in the Four Seasons Hotel Milano and ask to be directed to Il Camino room. Then relax, sip on a glass of wine, and enjoy one of the Milan opera scene's best-kept secrets.
More Four Seasons Stories