Milan's panorama showcases classic Liberty and Neoclassical styles alongside modern skyscrapers by high-profile architects like Zaha Hadid and Daniel Libeskind. Nothing outshines the Duomo, the shimmering marble cathedral which marks the city's centre. Luckily, the Duomo is close to a collection of other marvels, including the 14th-century Sforza Castle and the delicate beauty of Leonardo da Vinci's masterly Last Supper, a fresco on a historic church's refectory wall. Take in all of the city's art and architecture on a scenic morning walk.
Duomo and Piazza del Duomo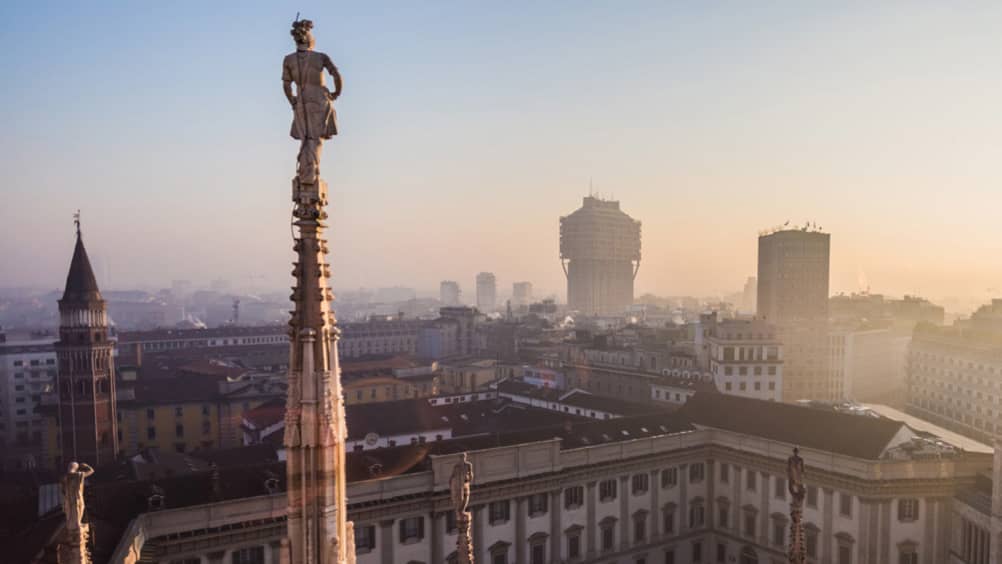 Photography Michela Ravasio
Constructed in six centuries, the Duomo was built with 325,000 tons of marble and features 3,400 sculptures on and around its many spires. The Gothic cathedral's pink- and grey-hued Candoglia marble was ferried in on a system of canals engineered by da Vinci. Today, if you stand on the corner of Via Manzoni and look down Via Senato, you'll see a mound in the road where a bridge once stood.
Palazzo Reale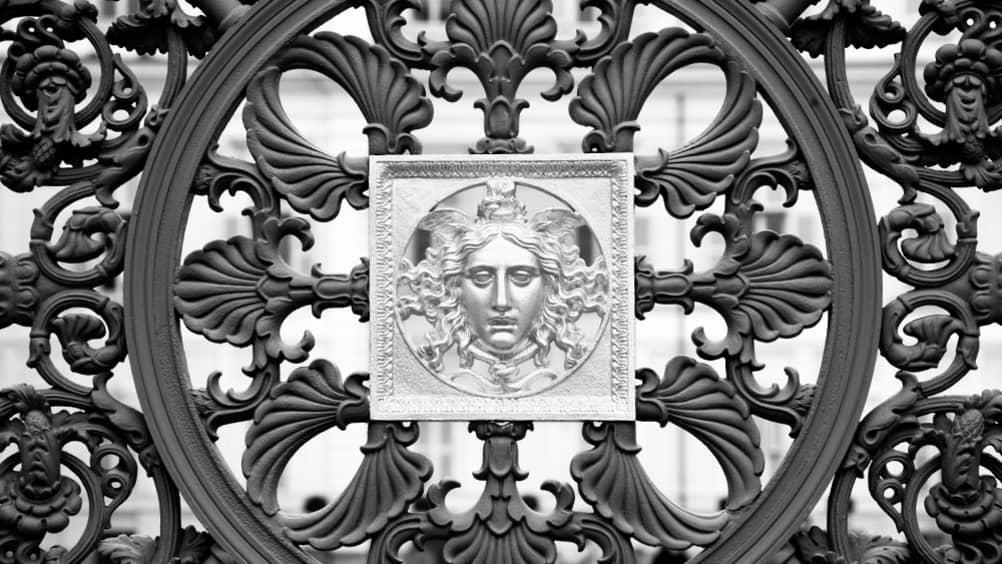 Photography Stock Italia / Alamy Stock Photo
Flanking the right side of the Dumo's façade is the Palazzo Reale. In its more than 600 years, the building has been damaged by fires and even suffered bombings during WWII. After extensive restorations, Palazzo Reale is now a museum, hosting some of Milan's biggest art exhibitions. It's easy to imagine the Italian nobility who once lived in this former royal palace strolling around its expansive inner courtyard. An aristocratic air still surrounds its sweeping stone staircases, lofty vaulted ceilings, original wall tapestries and even the Giacomo Literary Café, located on the ground floor.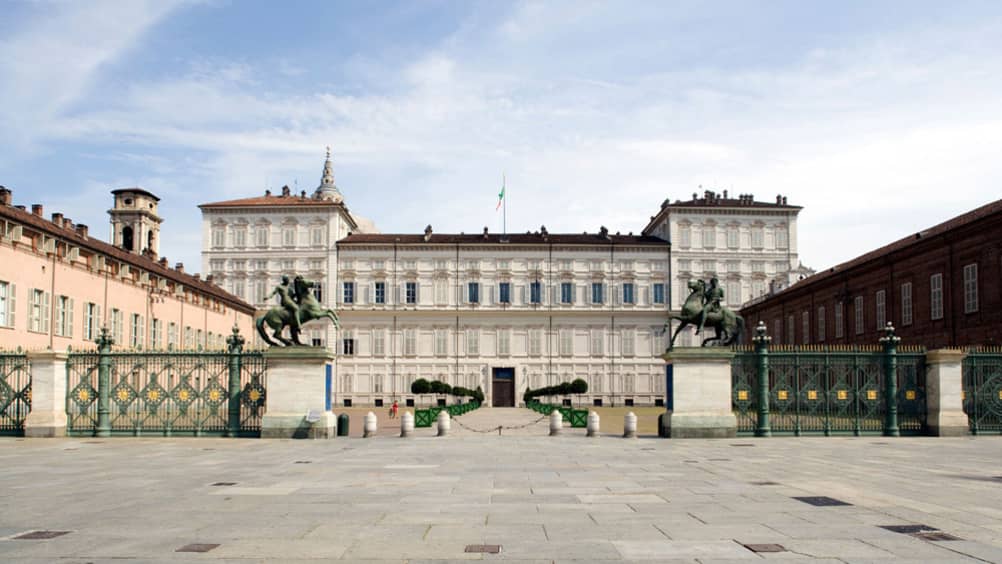 Photography Antony SOUTER / Alamy Stock Photo
Galleria Vittorio Emanuele II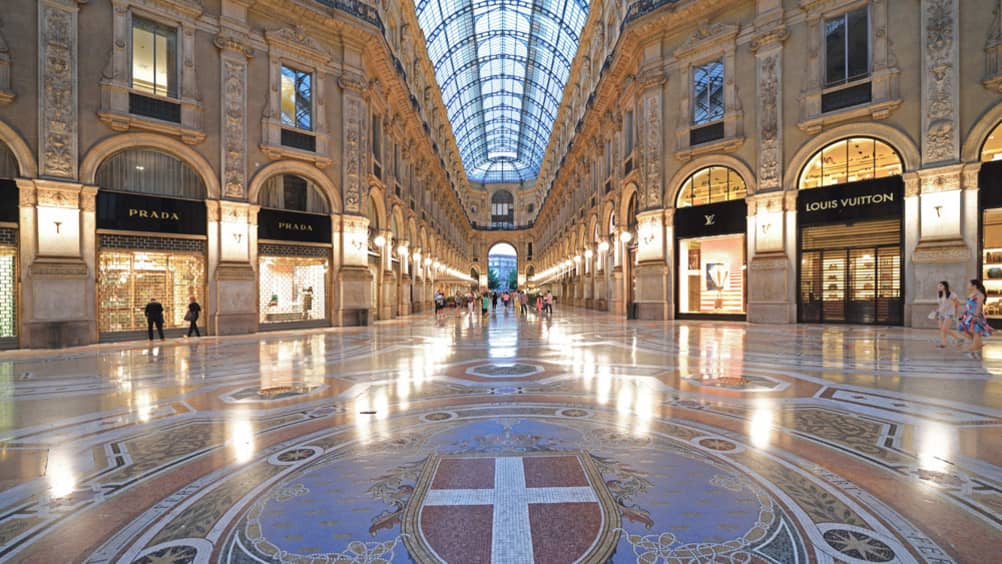 Photography Bildagentur-online/McPhoto-Weber / Alamy
Dazzling mosaics decorate the floors of the Galleria Vittorio Emanuele II, the world's oldest shopping mall, but the real beauty is in the glass-vaulted ceiling's intricate metalwork. Constructed in the late 1800s in order to connect Piazza del Duomo and Piazza della Scala, today the mall is home to Italy's grande fashion names – Gucci even has a café attached to its boutique. Here, you'll also find some of Milan's most famous eateries. Take your espresso in Zucca and people-watch the afternoon away.
Teatro alla Scala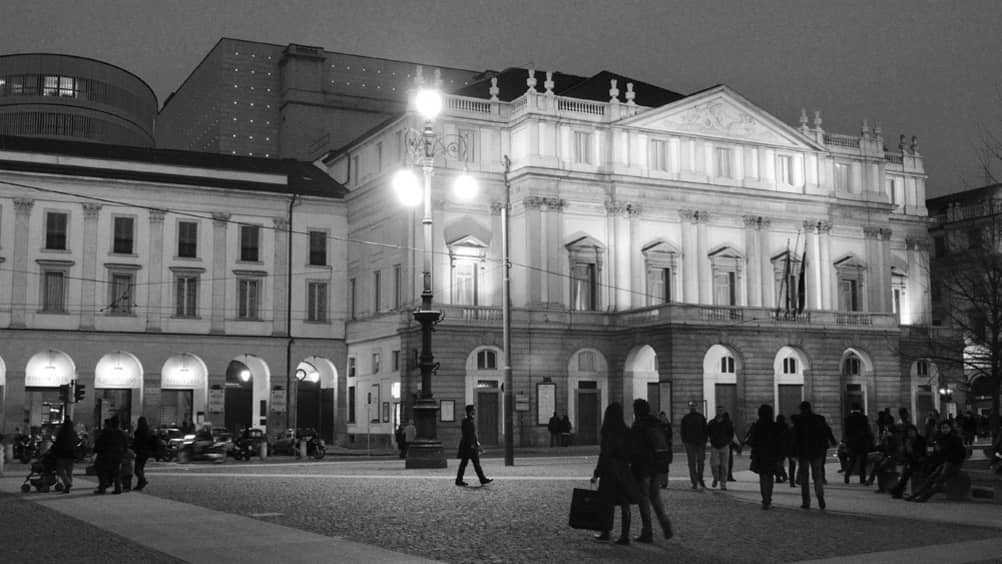 Photography Riccardo Sala / Alamy Stock Photo
Take the Galleria Vittorio Emanuele II to Piazza alla Scala and arrive at one of the city's most prized cultural treasures, the La Scala theatre. Framed by the red velvet curtains, the world's music, opera and ballet greats have performed on La Scala's famed stage. Tour the opulent theatre when its stage is empty (best to secure your spot on the tour at least a week in advance), or see it in action shoulder to shoulder with Milan's elite. If you do attend a live show, be prepared for La Scala's vocal crowd, which famously boos bad performances off the stage.
Castello Sforzesco and Pinacoteca di Brera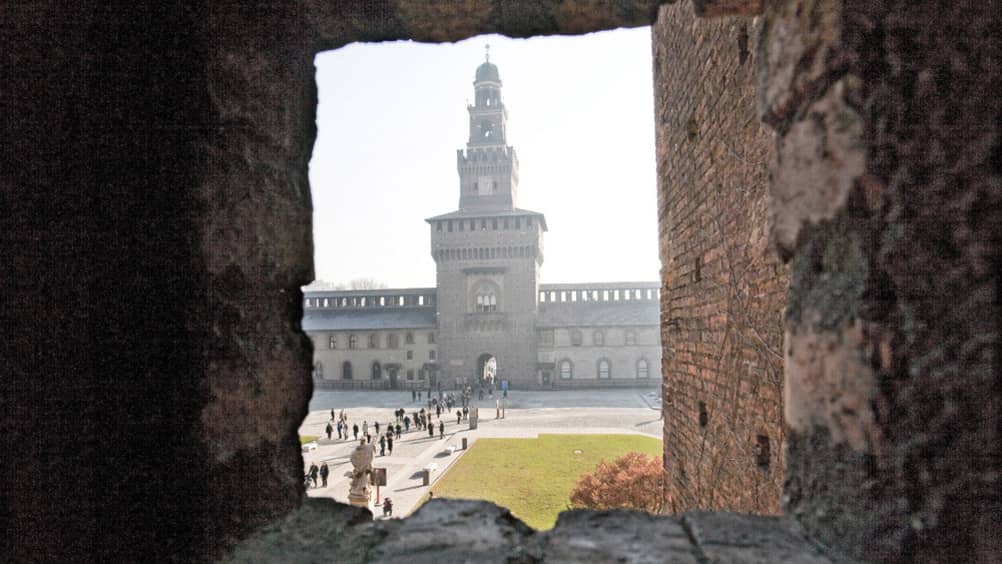 Photography AGF Srl / Alamy Stock Photo
Dragons and princesses departed from this medieval castle centuries ago, leaving behind a grassy moat and a knight's full suit of armour. Today, paintings and sculptures by artists including Tintoretto and Canaletto can be found inside Castello Sforzesco's museums, as can one of da Vinci's manuscripts. Walk 10 minutes east of the castle through the charming streets of Brera to arrive at Milan's major public gallery, the Pinacoteca di Brera. Its formidable collection of paintings spans four centuries and includes the moving Pietà by Giovanni Bellini.
Cimitero Monumentale
Dotted with elaborate tombs and statues, the Cimitero Monumentale (Milan's Monumental Cemetery) offers peaceful contemplation away from the city. A picturesque 20-minute walk northeast from Arco della Pace, the cemetery is like an al fresco museum, featuring works by Italy's contemporary and classic sculptors as well as Greek temples, obelisks and a scaled-down version of Trajan's Column. The tombs, which belong to noted industrialist dynasties, were designed by some of Italy's most famed artists, including Giò Ponti.
Santa Maria delle Grazie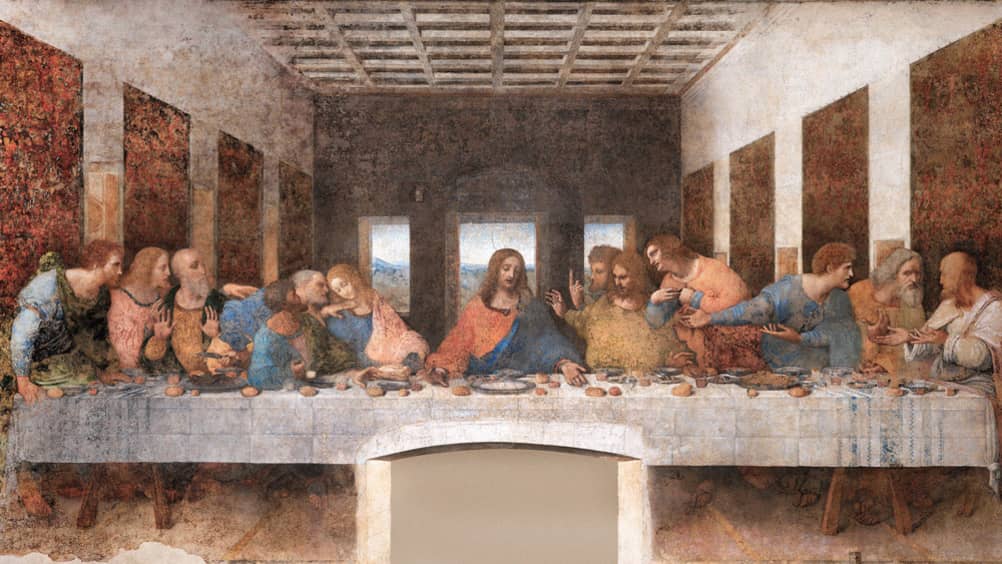 Photography PAINTING / Alamy Stock Photo
The stories that surround the Last Supper (or Il Cenacolo as it's known in Italian) are almost as captivating as the work itself, which covers an enormous wall of the old dining hall in the Santa Maria delle Grazie church. During heavy bombing in 1943, the wall boasting the painting remained intact while the surrounding structure crumbled. Many decades later, the deteriorating work was restored to its original beauty and is now kept under climate-controlled conditions.
Basilica di Sant'Ambrogio and the Biblioteca Ambrosiana
The crypt of Milan's patron saint Ambrose rests in the Basilica di Sant'Ambrogio, a church which he built in the fourth century. Beyond its heavy bronze doors, the Basilica reveals a ribbed vaulted ceiling and a decorative canopy with glittering Byzantine Lombard mosaics, supported by four ancient Roman columns and holding court above a gold altar. Head 15 minutes east from the Basilica to find Biblioteca Ambrosiana, a library filled with artworks by Raphael and Caravaggio as well as da Vinci's Atlantic Codex drawings.
Four Seasons Hotel Milano