My Four Seasons
Miami, Renaissance Style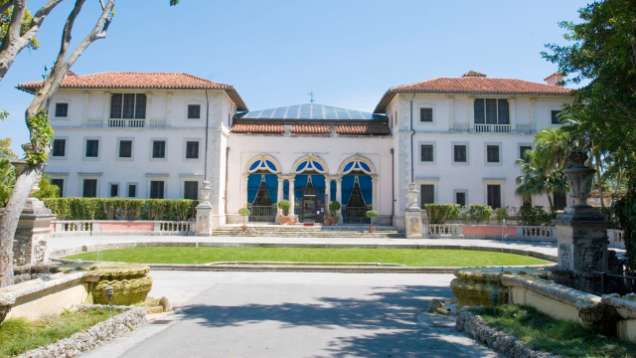 The gateway to Latin America for much of the world, Miami percolates with irresistible Latin rhythms everywhere, from sun-kissed beaches to after-hours nightclubs. However, in the heart of the city, there is a beautiful and serene retreat that transports you back 400 years to the Italian countryside — the Vizcaya Museum and Gardens.

Built by American industrialist James Deering as his winter retreat during the Gilded Age of the early 20th century, Vizcaya took its influences instead from myriad Italian Renaissance villas. The façade of the ornate villa, which took over 1,000 artisans five years to build, pays homage to the architecture of Baldassarre Longhena, specifically his Villa Rezzonico.

Inside, between arched ceiling and marble floors, you'll find an endless array of European antiques and works of art created between the 16th and 19th centuries. Each room features its own delightful surprises: see if you can find the camouflaged bookcase-door in the personal library. Then step back outside the villa and find a Renaissance theme woven throughout the property.

For those who choose to boat their way through a mangrove lagoon to the museum's front door, Venetian-style striped poles present themselves for mooring. Meander down a walkway lined with fountains and explore over ten acres (4.05 hectares) of elaborate Renaissance gardens, featuring balustrades, a circular hedge maze and a garden theatre with commedia dell'arte figures. Look for a rusticated grotto that's your entry to a secret garden.

The historically themed Vizcaya has also made history itself. Here is where President Reagan welcomed Pope John Paul II upon his first visit to Miami, and where President Clinton convened the First Summit of the Americas. Consider making Vizcaya an important part of your personal history as well.

Both a public museum and a National Historic Landmark, Vizcaya offers guided tours. It's a mere five minutes drive from the Hotel; let the Concierge assist you with directions and other arrangements.