My Four Seasons
A Wedding Showcase for a Showcase Wedding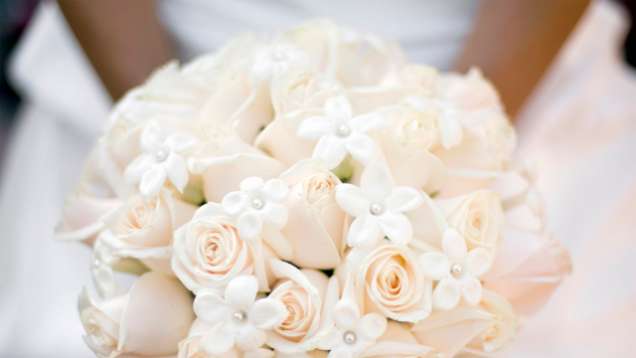 It takes about 200 steps to walk down a tree-lined "aisle" to the Hotel's Palm Grove, an intimate outdoor wedding ceremony. By day, a treed canopy delicately shades the bride-to-be from the Miami sun. At night, lanterns hanging in the tree guide the way, softly and romantically.

But, as we all know, there are many more steps to take between the proposal and the wedding — all the important details to design a wedding that lives up to the one you dreamt about as a child. Where to begin? Consider the Wedding Showroom at Four Seasons Hotel Miami.

Your Wedding Day preview begins when you step into the Hotel's arrival lobby, and walk past the behemoth Botero sculptures. You will be given a mini-bouquet keepsake — one you don't have to throw over your shoulder. As we escort you to the showroom, or tour you around the Hotel, smiling staff will approach, offering their congratulations. It's almost enough to make you feel as if this day was your special day.

Sitting in the comfortably contemporary furnished showroom, enjoy a hands-on teaser of your upcoming nuptials. Don't just look over examples of flower arrangements. Close your eyes and simply enjoy the gentle floral scents wafting through the air. It's certainly not an experience one gets flipping through a picture album or scrolling through online pictures. While creative contemporary arrangements are offered for consideration, you can tailor every bloom to suit your preference. Other details you'll be able to get a feel for include furniture, linens and tables centrepieces.

With an in-house wedding specialist to oversee every detail of your special day, from the invitations to the wedding cake to the honeymoon preparations, all that is left is for you to do is to write down your wedding vows.
More Four Seasons Stories