Four Seasons
Meetings and Events
Four Seasons now welcomes UnionPay credit cards for reservations and payment.
Close
Home/
Planner Inspiration and Tools
PLANNER INSPIRATION AND TOOLS
Four Seasons excels at hosting business meetings and events. Our handsome facilities are fully equipped for all types of staging, from awards galas to multimedia presentations. All offer the planning assistance of experienced meeting and conference personnel to help you successfully execute your next event or conference.
Search Results for >
Articles - All Topics - All Regions - All Properties
Indoor-Outdoor Events in Costa Rica at Peninsula Papagayo
Bring your executive retreat to ​Four Seasons Resort Costa Rica at Peninsula Papagayo​, recently transformed with a USD 35 million renovation, covering everything from the lobby and restaurants to all accommodations. For exclusive meetings, consider our ​Casa del Cielo Residence Estate​, secluded in a private gated neighbourhood within the grounds of the resort. Measuring 625 square metres (6,727 square feet), this is our largest residence estate. With views of both the ocean and the bay, this four-bedroom villa features a full indoor living room with a large smart TV and a conference/dining table for eight. Outdoors there's an expansive living space with a large table overlooking the infinity pool. For breaks, plan a yoga session or fitness class. In the evening, host sunset cocktails and a barbecue. The variety of enclaves within the suite create unique micro-environments for progressive events.
Learn more about Costa Rica for meetings and events
Enhanced Privacy in Houston
Like a hotel within the Hotel, the 64 Residences at Four Seasons Hotel Houston occupy five private floors – ideal for groups that value space and privacy. A dedicated entrance and elevator facilitate high-ranking executives or international delegates. A block of rooms of any size is a great way to create a more intimate stay with those in your immediate circle.
Learn more about Houston for meetings and events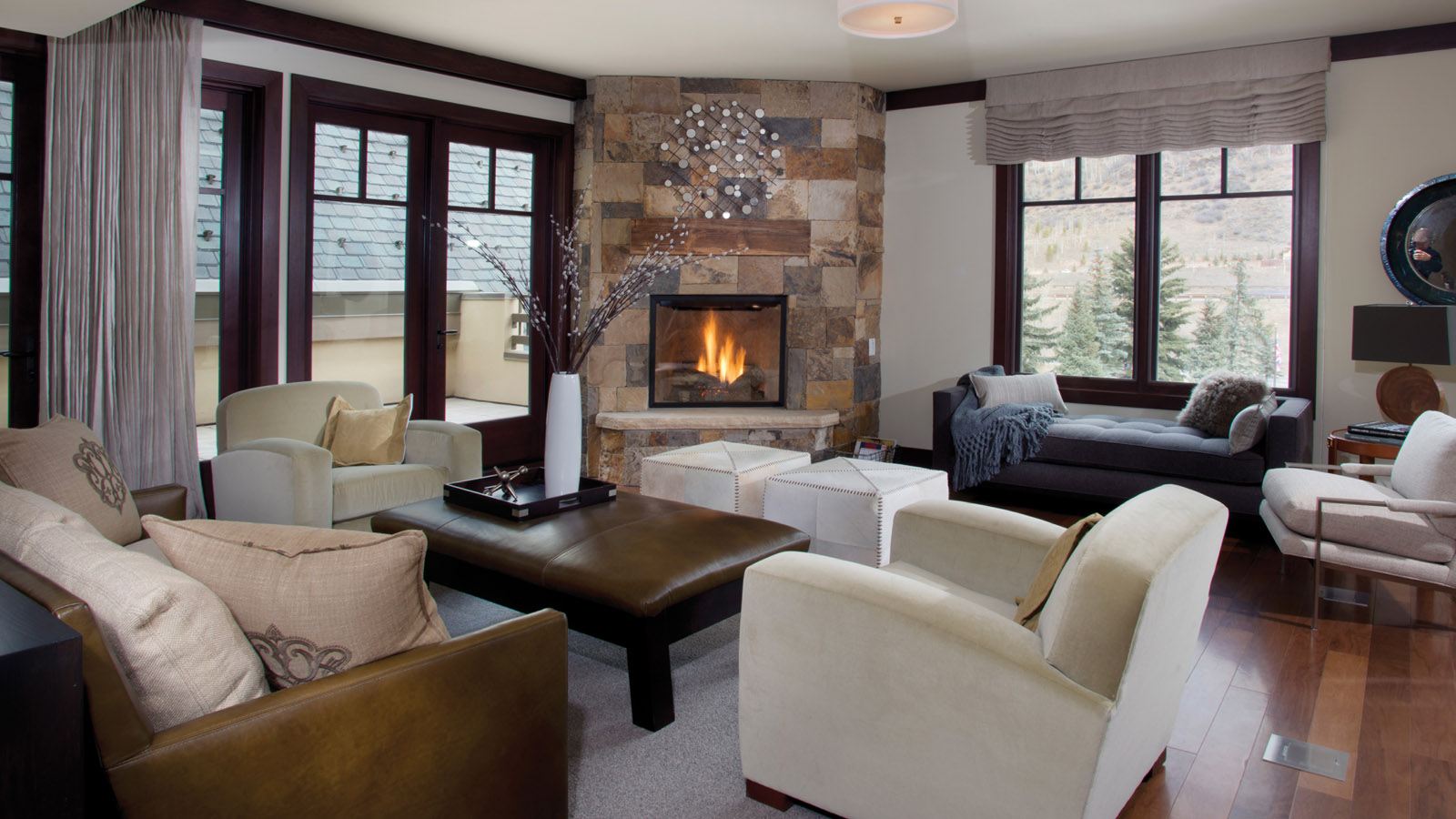 VIP Entertaining in Vail
In the Colorado Rockies, Four Seasons Resort and Residences Vail is a lodge-style sanctuary with exhilarating group activities in all seasons. For a welcome party, book the Six-Bedroom Designer Residence with a large outdoor terrace – hosting receptions for 50+ people. The residential setting makes your event truly memorable, whether your guests are staying in the Resort or in Residences.
Learn more about Vail for meetings and events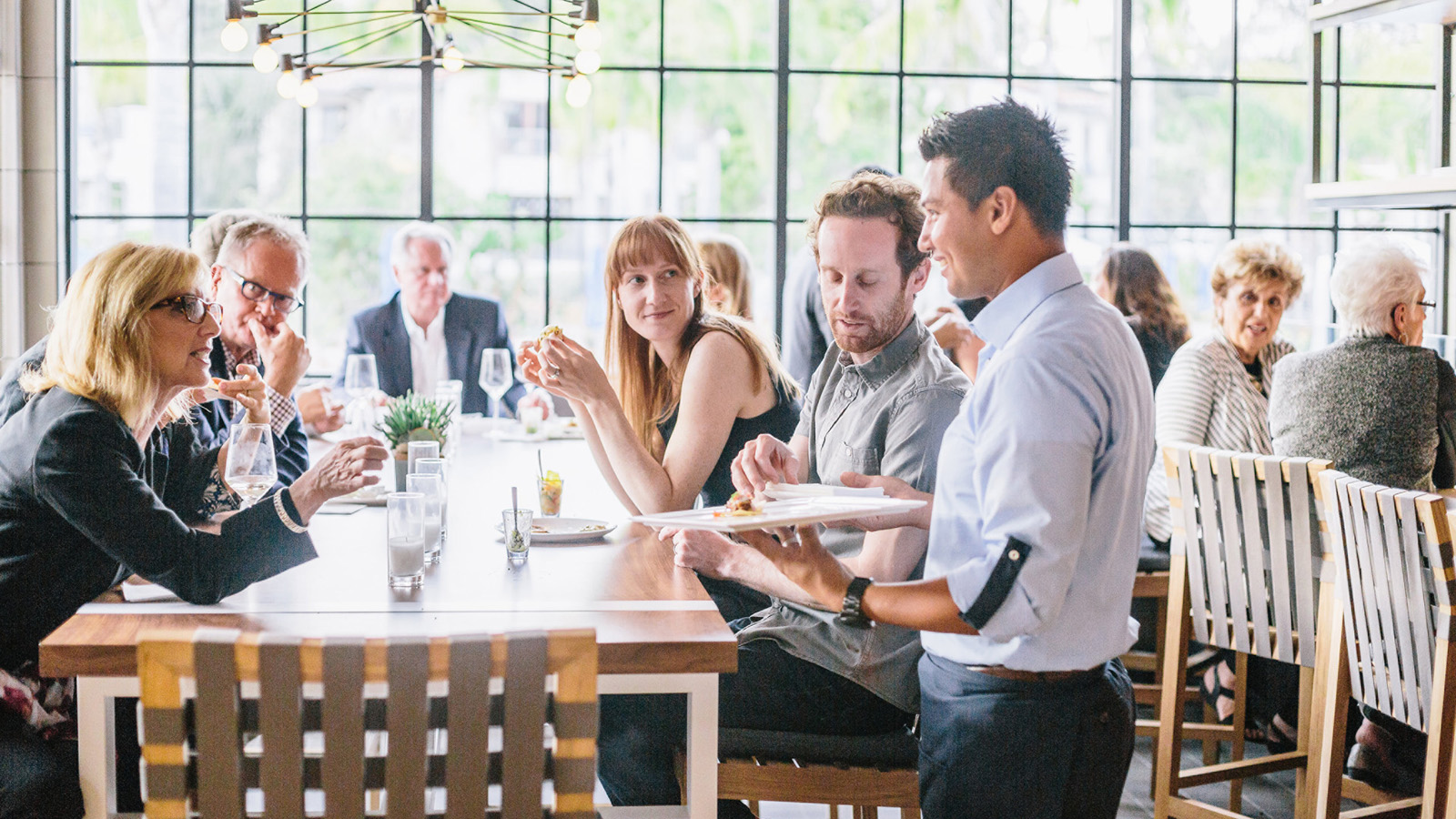 Feel a Sense of Community in San Diego
Just 30 minutes north of San Diego, ​Four Seasons Residence Club Aviara​ is an intimate all-residential property – ideal for small group events with up to 30 attendees. Everyone feels an immediate sense of community and camaraderie, enjoying the relaxed Southern California atmosphere. Book a cluster of furnished villas, including studio-style guest rooms with kitchenettes, and one- and two-bedroom resort residences with full kitchens and laundry. Then bring everyone together for meetings, receptions and dinners in our ​flexible function venue​ – or outdoors on terraces adjoining the pools and gardens. Options to entertain your guests include a chef's table, spa treatments, Arnold Palmer golf, surfing in Encinitas or shopping in the charming seaside town of Carlsbad. Everyone will share a great experience of San Diego.
Learn more about Aviara, North San Diego, for meetings and events
The Best Experience of Bali
Plan your company meeting at Four Seasons Resort Bali at Jimbaran Bay, where nine Residence Villas sit just steps from the beach. With two, three or four bedrooms and up to 24,000 square feet (2,230 square metres) of space, these spacious Balinese-inspired homes are each hidden within a walled garden with a private pool. Each features a butler on call 24 hours, attending to every request.
Learn more about Bali at Jimbaran Bay for meetings and events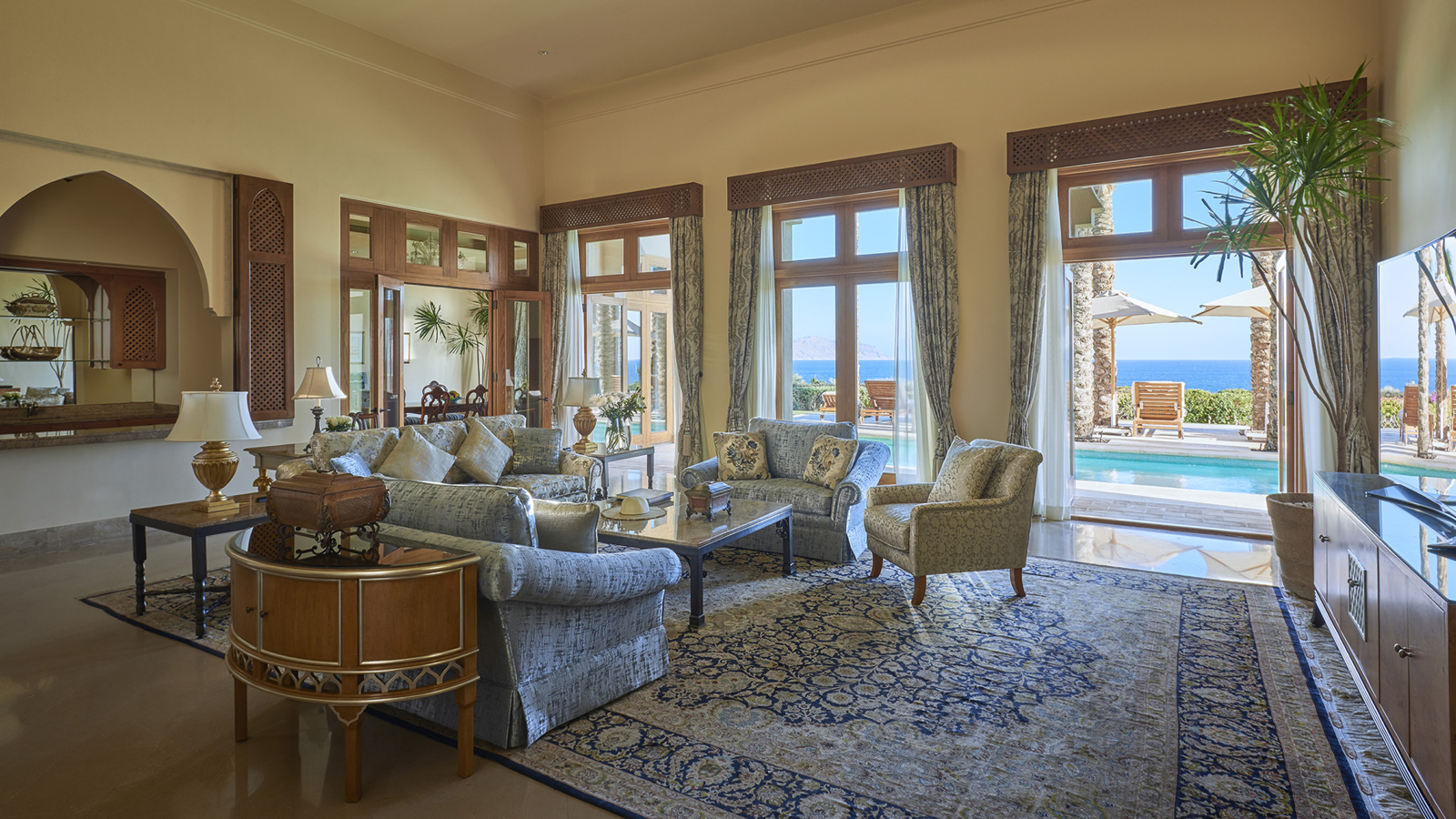 Royal Treatment in Sharm El Sheikh
On Egypt's southern Red Sea coastline, ​Four Seasons Resort Sharm El Sheikh​ presents a spectacular residence for VIP meetings. The three-bedroom ​Royal Suite​ frequently plays host to international presidents, royalty and celebrities. With 490 square metres (5,273 square feet), this luxurious private residence offers stunning up-close views of the Red Sea. Formal meetings for 20 guests can take place in the living room with sofas and chairs or at the large dining table. When it's time to relax, move outside to the spacious terrace with a dining table for six, a private pool, whirlpool, as well as the Royal Garden, the Royal Reef Lawn, and access to the private beach. Enliven your itinerary with​ ​beach games​, snorkelling adventures or a sunset yacht cruise.
Learn more about Sharm El Sheikh for meetings and events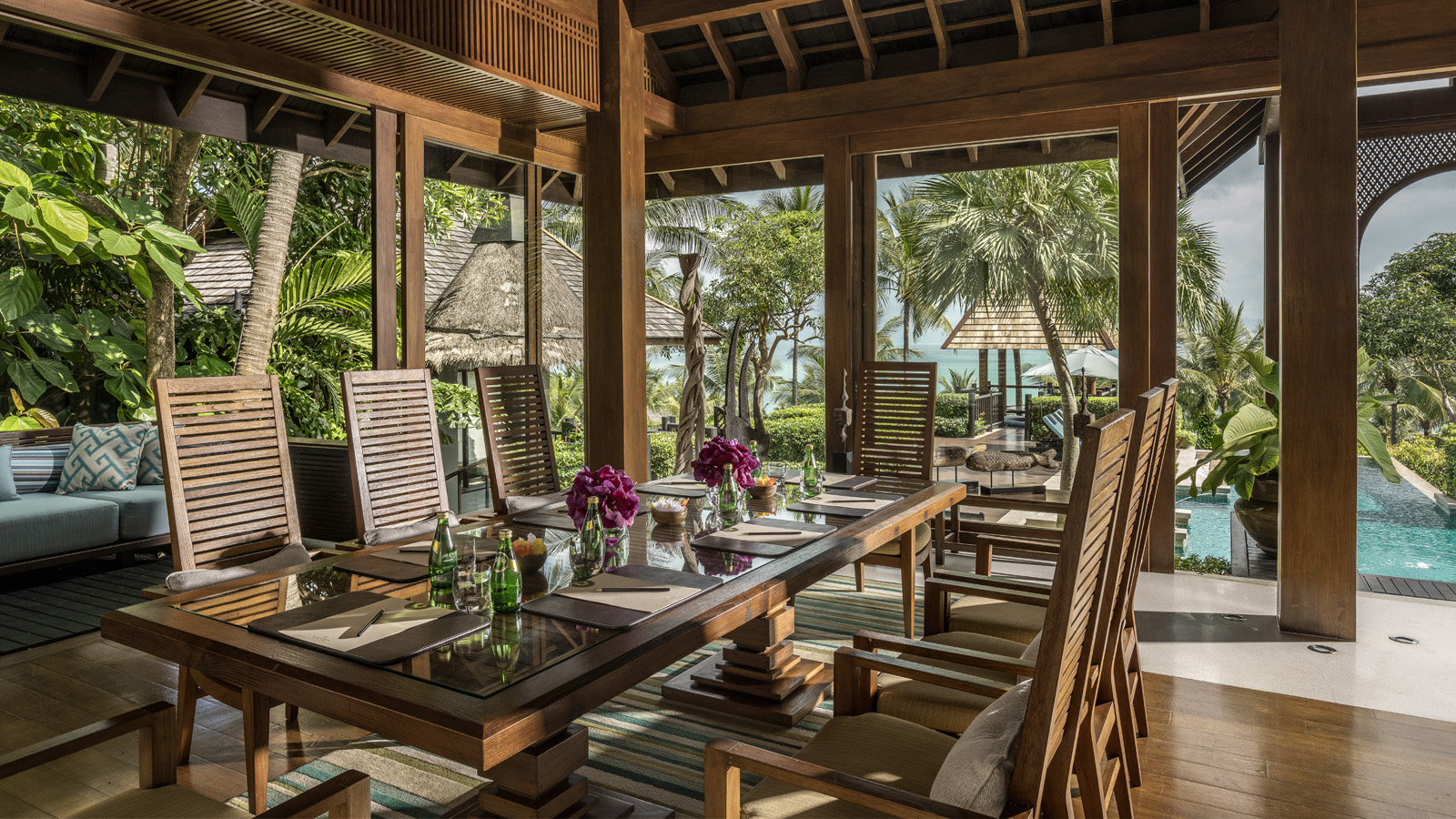 Exotic Executive Retreat in Koh Samui
Plan the ultimate executive retreat on an idyllic island in the Gulf of Thailand – at ​Four Seasons Resort Koh Samui​. With stunning views of the sea and nearby islands, our mountainside Four-Bedroom Residence Villa​ ​encompasses up to 1,210 square metres (13,020 square feet) of indoor-outdoor space – hosting up to eight people. For meetings, the air-conditioned interior has a long dining table as well as a large living area. For outdoor coffee breaks or casual brainstorming, gather on the expansive deck, featuring a private swimming pool and a shaded pavilion with a Japanese-style sunken table. Your guests are supported by our 24-hour live-in villa team and a fully equipped kitchenette – ideal for finishing meals and preparing coffee breaks. To add variety to each day, attendees can learn muay thai boxing with a pro, go snorkelling with our in-house Marine Biologist to learn about our coral conservation program, or attend a rum tasting at CoCoRum bar's Rum Vault, housing Asia's largest rum collection. We'll design an unforgettable event with lasting benefits to your business.
Learn more about Koh Samui for meetings and events
Stargazing Party in Jackson Hole
End a day of visionary meetings with a stargazing party on the terrace of a​ ​Three-Bedroom Plus Loft Resort Residence​ ​at ​Four Seasons Resort and Residences Jackson Hole​. This slope-side, two-level townhouse offers contemporary Western design, multiple fireplaces, a vaulted ceiling and double-height mountain views. Plan a meeting for up to nine guests in the spacious living and dining area. The upstairs loft and three bedrooms work well for breakouts. The kitchen features a pass-through counter, allowing your private chef to serve buffet-style meals or snacks. After dinner, step outside to the terrace for a stargazing session – identifying stars, galaxies and nebula – aided by a professional-grade telescope and our staff astronomer.​ ​It's an inspiring highlight to a planning session, when your goal is reaching for the stars!
Learn more about Jackson Hole for meetings and events
Tower-View Meetings in London at Ten Trinity Square
For an unparalleled business event in London, book the Tower-View Residential Suite, a complete three-bedroom home, enhanced by all the services and amenities of ​Four Seasons Hotel London at Ten Trinity Square​. Measuring 336 square metres (3,618 square feet), this one-of-a-kind suite is located on the building's fourth and fifth floors – within our collection of private residences. Ideal for meetings of up to eight guests, the expansive reception room, complete with a formal dining table, features heritage windows that flood the room with natural daylight and offer impressive views of the Tower of London, Tower Bridge and the RiverThames. The residence also features a spiral staircase leading down to a magnificent outdoor terrace floating above the hotel's front entrance. Before or after your meeting, plan a cocktail reception for up to 15 guests, inspiring them with landmark London views.
Learn more about London at Ten Trinity for meetings and events
Fairytale Beauty in Hangzhou
Set beside a magical landscape of mountains, pagodas and temples, Four Seasons Hotel Hangzhou at West Lake transports your group to a fairytale hideaway – complete with Chinese gardens, aromatic flowers, willow trees and mist-covered lagoons.
Plan a group yoga or tai chi class beside the pond, or host an open-air reception for 80 in a secluded garden enclave.
With 13,000 m² (3.2 acres) of greenery intermixed with exquisite traditional Chinese architecture, our grounds offer a picturesque Eden for those seeking relaxation and serenity.
Garden Games in Santa Barbara
Created in 1927, the tropical gardens at Four Seasons Resort The Biltmore Santa Barbara offer delightful possibilities.
Of the world's known 2,700 palm tree species, 75 can be found at this acclaimed coastal retreat.
Our Landscape Manger's botanical tours are extremely popular.
Get everyone laughing with a scavenger hunt or a bocce ball tournament.
Or set a more sophisticated tone by giving your group an opportunity to create custom-infused olive oil in the Chef's Garden, or pair an outdoor painting lesson with a wine tasting.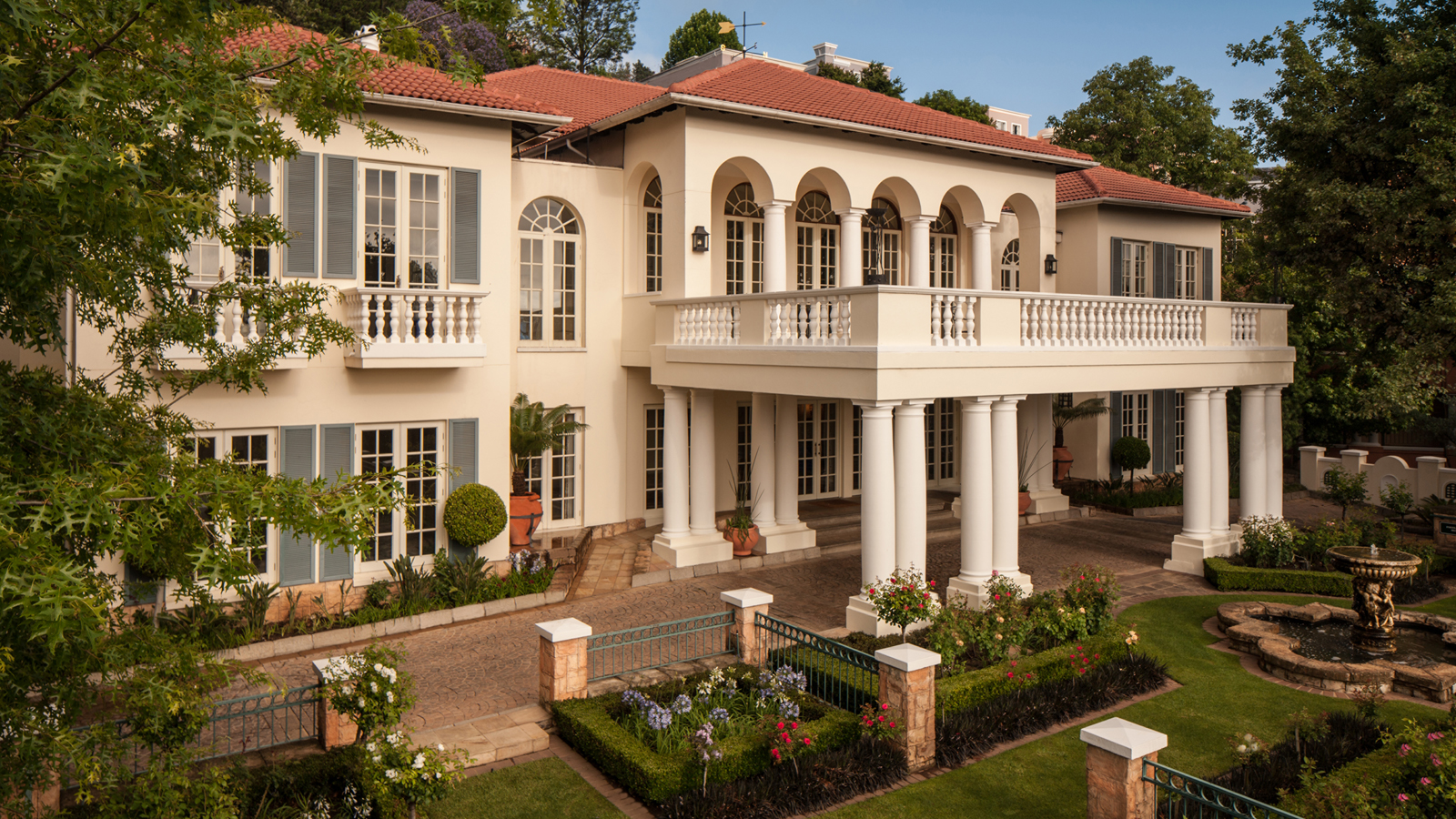 Endless Forest in Johannesburg
Perched on a three-hectare (eight-acre) hillside, Four Seasons Hotel The Westcliff Johannesburg is legendary for gorgeously landscaped grounds, favoured by year-round sunshine. Outdoor breaks and receptions can unfold in the newly expanded Jacaranda Garden and Rose Garden – boasting spectacular views across the world's largest urban forest.
Rice Planting in Chiang Mai
Get in touch with local culture at Four Seasons Resort Chiang Mai. Everyone wears the "mor hom," the traditional Thai farmer's outfit and boots and heads to our rice paddy, where the gardening team shows how to plant rice. Then everyone breaks into teams to see who can plant the most rice shoots the fastest. It's a crazy, muddy adventure! Groups learn about how the rice grows, how many harvests there are per year, how to plant baby shoots, how to replant the shoots into the rice paddies, and how to thresh the rice to separate the grain from the chaff.
Pair this with our Breakfast in the Rice Field dining experience for a much-deserved treat.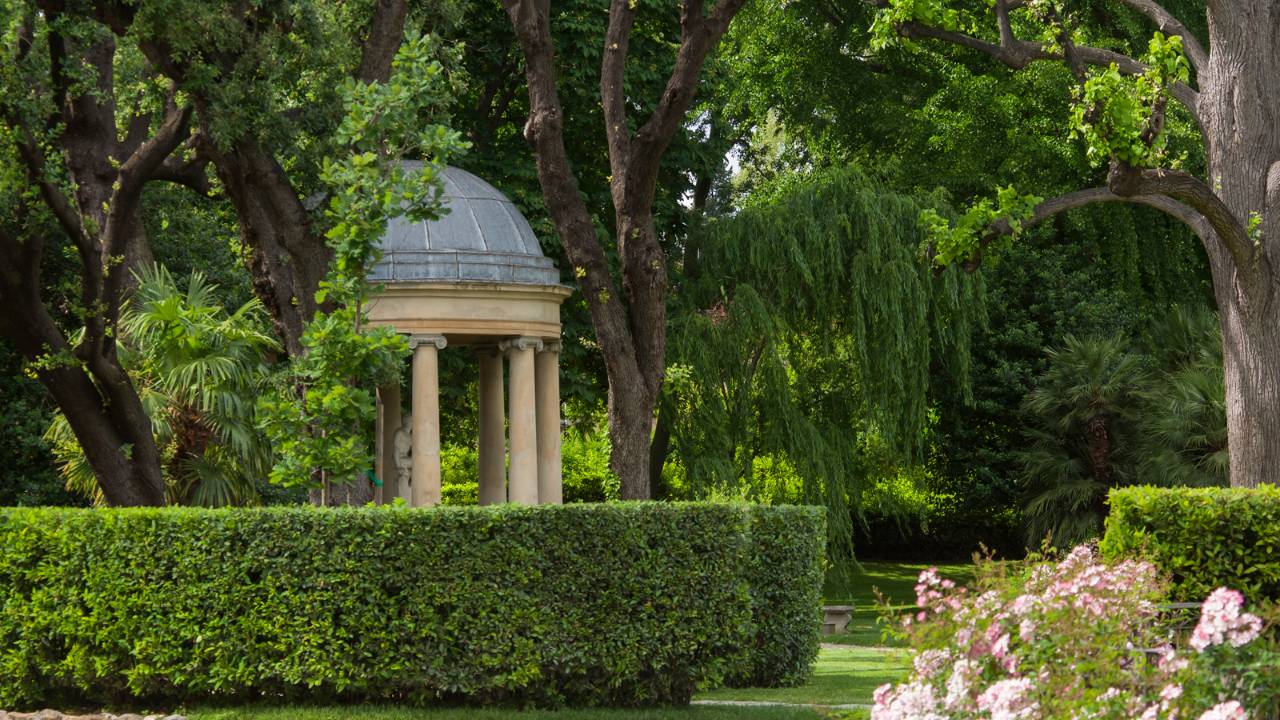 Truffle Hunting in Florence
Experience a Tuscan tradition with a group truffle hunt, led by a professional truffle hunter and his dog; and Executive Chef Vito Mollica and his culinary team will show everyone how to cook and enjoy this culinary miracle.
Then, enjoy a gala dinner under the stars. Your guests will swoon over a customized, (could be truffle-inspired) tasting menu, superb wines, our gelato trolley, and a grand fireworks show will top off the night.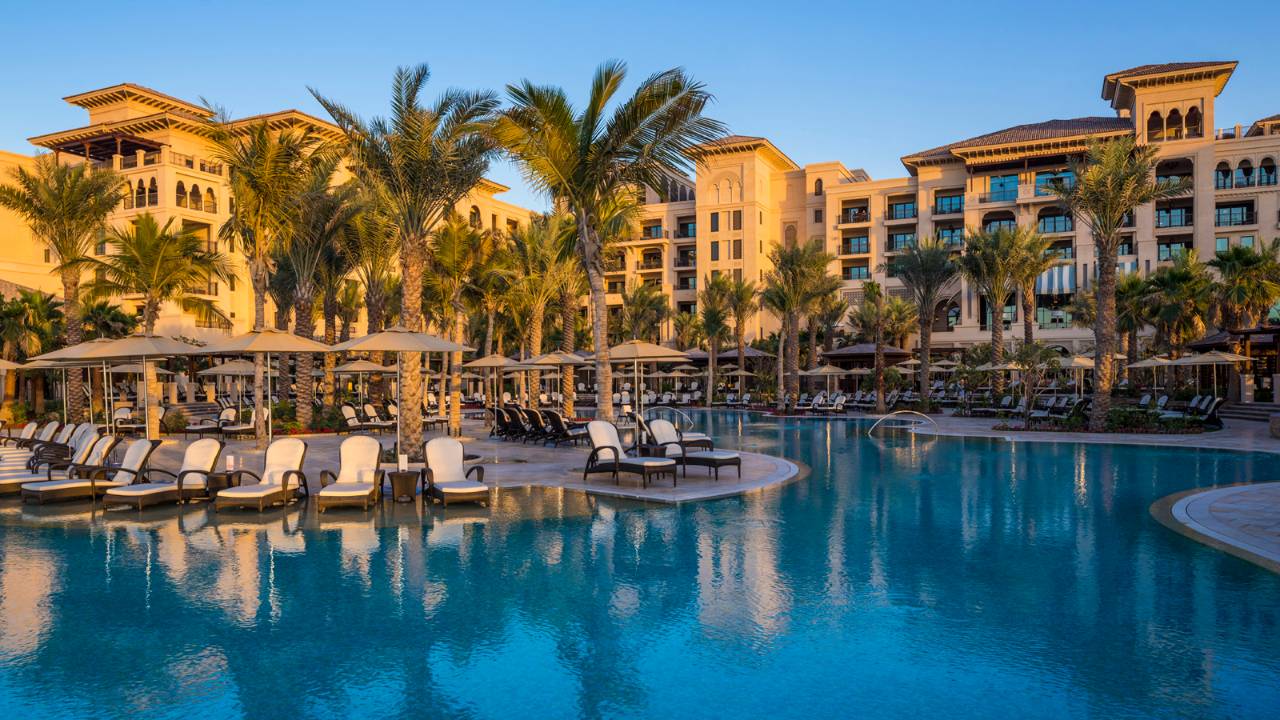 Pool Volleyball in Dubai
Set on a stretch of natural beach on the Arabian Gulf, Four Seasons Resort Dubai offers two large lagoon-style pools – perfect for parties with up to 60 guests.
Plan a volleyball match in the pool, then serve a feast from buffet stations in the luxurious poolside day villas. Guests can hop from villa to villa sampling amazing local and international dishes.
Or take things to the beach! Play soccer on the sand and eat from Four Seasons food trucks offering your group the best of everything from seafood to ice cream.
Making Waves in Buenos Aires
The pool at Four Seasons Hotel Buenos Aires may be elegant and old-world – hidden amidst gardens beside a Belle Epoque mansion built in 1920. But Four Seasons can host the hippest pool parties for up to 250 people. Surprise your guests with flash mobs, street art and famous DJs, along with dramatic lighting and creative cocktails.
Rooftop Yoga in Beirut
Feel like you're on top of the world beside the rooftop pool on the 26th floor of Four Seasons Hotel Beirut.
Invite your group for an inspiring morning yoga session, enhanced by wraparound views of the Mediterranean, the mountains and city.
At night, the open-air poolside lounge – the highest in Beirut – is the perfect perch for enjoying sundowners, tapas and the hottest club tunes.
Let us help you plan lavish dinner parties, cocktail receptions, corporate events or product launches.
Walk on Water in Scottsdale
An oasis in the Arizona Sonoran desert, Four Seasons Resort Scottsdale features a multi-level pool complex. A clear cover placed over the wading pool allows groups to host a unique reception or dinner – with water sparkling beneath their feet. Add some local character and a fun surprise with two beer-toting burros dressed in Southwest style and carrying chilled drinks in their saddles!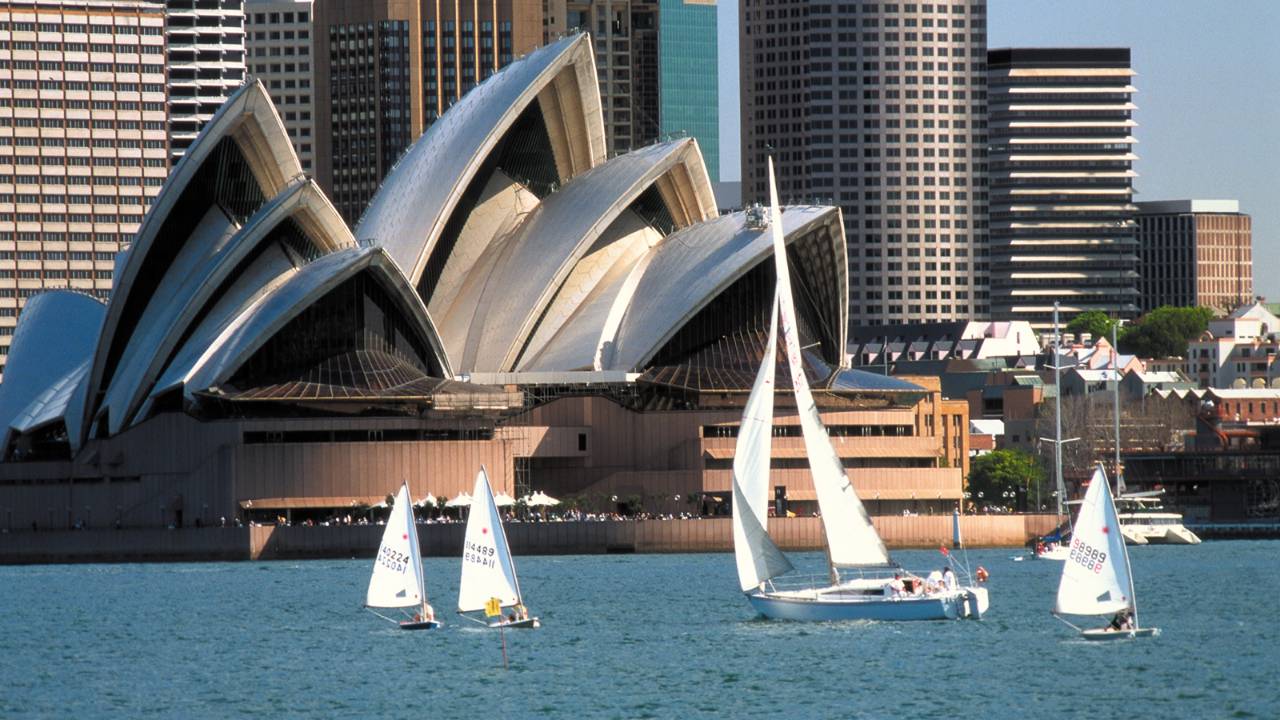 Sailing Regatta in Sydney
Uncover the mysteries of the backstage world of the iconic Sydney Opera House - one of the modern wonders of the world, and just a short stroll from the Hotel. Your group can enjoy an access-all-areas private tour, hearing the stories and secrets of what goes on behind the scenes. Home to Opera Australia and the Australian Ballet, the architectural gem also hosts the Sydney Dance Company and the Sydney Theatre Company.
Boating Paradise in the Maldives
The ultimate boating playground, Four Seasons Resort Maldives at Kuda Huraa offers sunset fishing, stand-up paddle boarding and snorkel safaris. Put your group on a boat to the Island Spa, or to world-class breaks for surf lessons with professional guides from Tropicsurf.
Small groups can spend a few nights on the Four Seasons Explorer catamaran, with diving or manta ray viewing en route to our second Maldives resort at Landaa Giraavaru.
Ten bright State Rooms and the palatial Explorer Suite deliver the luxury you expect from Four Seasons and the ultimate private adventure.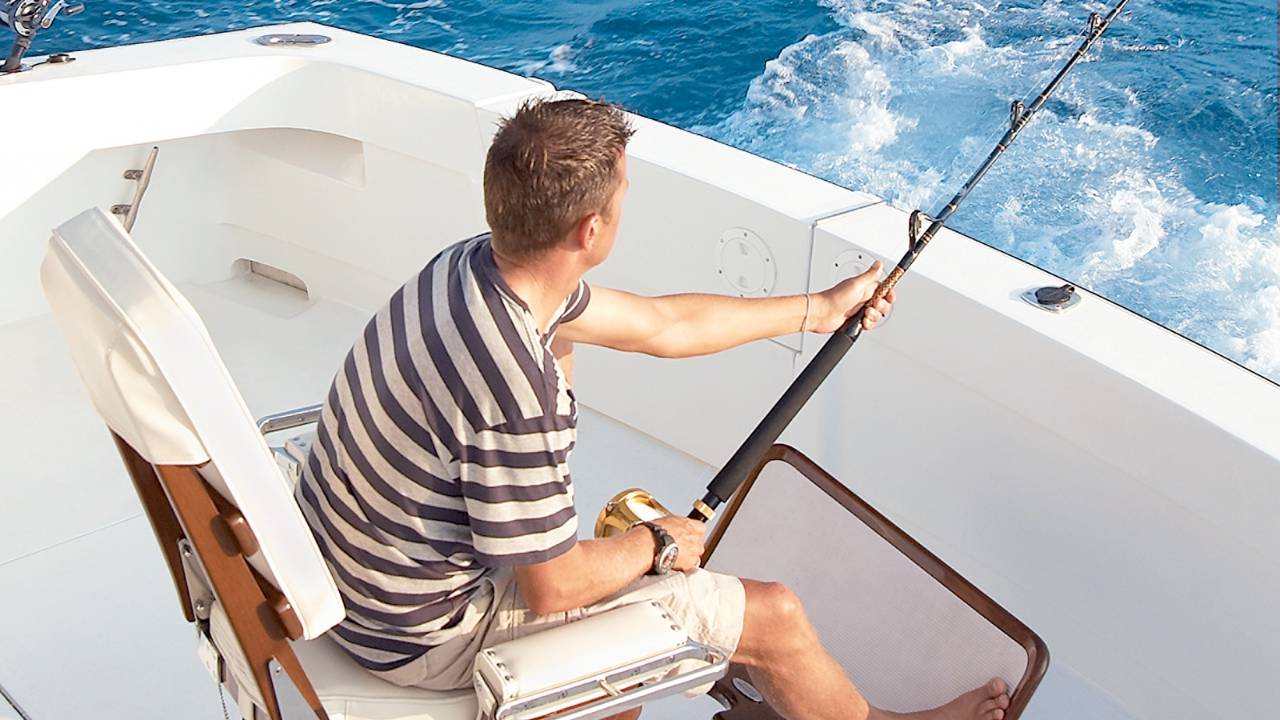 Deep-Sea Fishing in Miami
At Four Seasons Hotel Miami, the Four Seasons experience extends right into the Atlantic. Private boating charters may be reserved for up to 400 guests. Groups can go deep-sea fishing for mahi mahi, grouper or sailfish.
Impress with an elegant dinner at sea – serving up ceviche and the catch of the day – while cruising around Biscayne Bay and Star Island. The scenery, including magnificent waterfront homes, is sure to inspire.
Groups can also enjoy catamaran cocktail cruises with mojito making classes!
Island Escape in Vancouver
During your stay at Four Seasons Hotel Vancouver, groups can escape to the natural sanctuary of Bowen Island.
They'll enjoy breathtaking mountain scenery on the short Zodiac trip over. Upon arrival, up to 70 guests can enjoy cocktails and canapés, followed by an elegant Four Seasons lunch of seasonally inspired dishes, paired with wines from the nearby Okanagan Valley.
Hiking and kayaking excursions, or tours of local artists' studios can be arranged.
Surprise your guests with a return to the city via floatplanes!
Sailing the Nile in Cairo
Enjoy an unforgettable Nile cruise on a sail boat designed in the style of ancient Pharaonic feluccas.
Four Seasons Hotel Cairo at Nile Plaza serves authentic Egyptian cuisine, as you enjoy views of the city's riverfront skyline. With alluring sights, dining menus and entertainment such as a belly dancer, saxophonist or violinist, it's a truly timeless experience.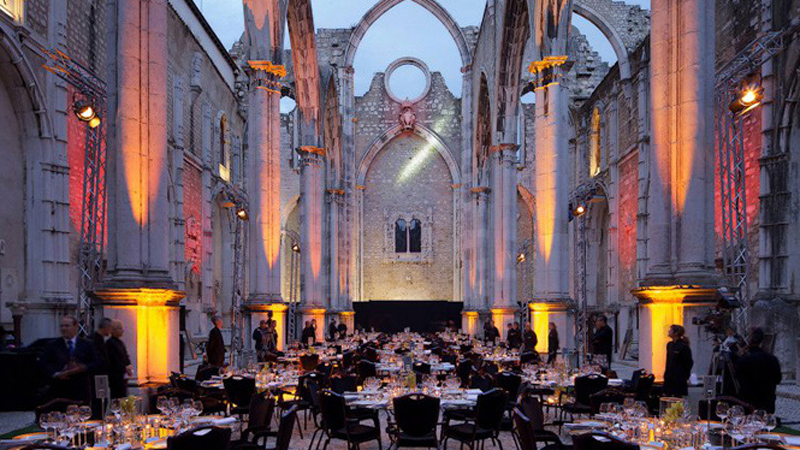 Magic in the Ruins in Lisbon
You can bring Four Seasons gastronomy to some of Lisbon's most stunning venues. Searching for a one-of-a-kind-in-the-world venue for 300, our catering team saw the hidden potential of the Convento do Carmo. Whether you choose to host at a 19th-century palace, a medieval convent or even a monastery, you will have a night you and your guests will always remember.
Culinary Artistry in Shanghai
Dazzle up to 500 guests in Shanghai's China Art Palace, housed in the former China Pavilion – the stand-out showpiece of Expo 2010. After a personalized tour of the treasures, gather for a dinner featuring a live cooking demonstration / performance – with culinary artistry from the Four Seasons chefs. Or take guests on a personalized tour of the Long Museum, complete with canapés inspired by the exhibit.
Rodeo Drive Dining in Beverly Hills
Introduce your group to Beverly Hills glamour with a welcome event on legendary Rodeo Drive, right across the street from Beverly Wilshire. Two Rodeo is a landmark retail destination including a cobblestone luxury shopping street – perfect for a chic al fresco cocktail or dinner party, fully catered by Four Seasons.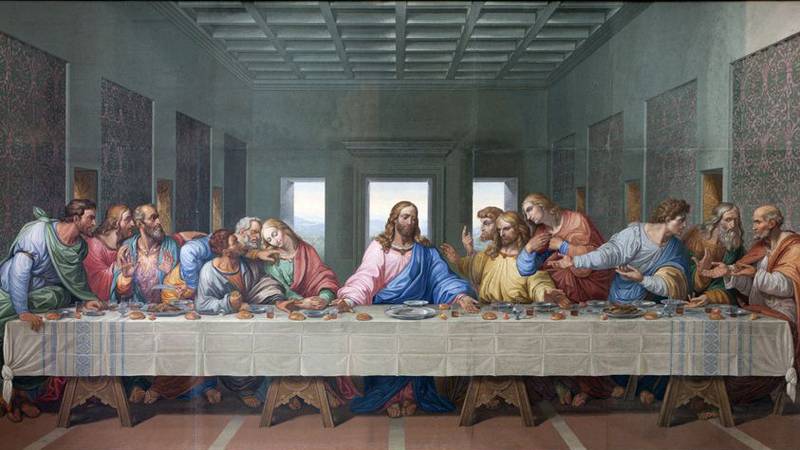 Toast "The Last Supper" in Milan
One of the world's most famous paintings, Leonardo da Vinci's "The Last Supper" is located in Milan's convent of Santa Maria delle Grazie. With an event catered by Four Seasons Hotel Milano, your group can view this iconic painting during an exclusive after-hours visit. Then escort your guests to an adjoining venue for a cocktail reception (for up to 65 guests). This experience is fully coordinated and catered by Four Seasons.
For an unforgettable coffee break, invite your group to our "Chic"olate Room made of real chocolate walls, decorated with chocolate shapes, and featuring a buffet of fondues and mousses.
Powerful Breakfasts in Chicago
Food is a great tool to get people sharing stories and connecting. Watch this video to see how we use breakfast to break down barriers at Four Seasons Hotel Chicago.
Start your group's day with a backstage pass to our kitchen! Guests will meet our chefs and learn about their favourite childhood breakfasts, such as Bagels and Lox and Huevos Rancheros. Guests are encouraged to interact with each other and with our chefs while they try a little of everybody's favourites.
"Breakfast Without Barriers" sets up a casual, creative mood before a day of meetings or it can be a fun icebreaker for any group.
Local Delights in Marrakech
Share the exotic culture of Morocco with fun, interactive workshops at Four Seasons Resort Marrakech.
Ideal for team building and icebreakers, let us arrange for your group to take customised activities with yogis, belly dancers, snake charmers, spice merchants and storytellers. Or simply enjoy an authentic Moroccan tea ceremony – both energising and intriguing.
Guests will love learning the art of local culture and other fun skills from the pros.
Ultimate House Party in Westlake
When hosting meetings at Four Seasons Hotel Westlake Village – just north of Los Angeles – let our team plan an off-site house party to treat your guests to the fantasy Southern California lifestyle.
Spoiler Alert: Groups will love touring the subterranean private car collection!
Ten minutes from the hotel, this Tuscan-inspired estate was selected as Robb Report's Ultimate Home 2013.
The 2,183 square metre (23,500 square foot) house welcomes up to 400 guests for a stand up reception, or 200 for a seated event, catered by Four Seasons.
Indoor Biking in Baltimore
Rev up your meeting at Four Seasons Hotel Baltimore. Instructors from REV, the city's first spin studio, will create an indoor bike theatre in a harbour-view meeting room – setting the stage for a dynamic 45- or 60-minute cycle class for up to 45 people. The Hotel's downtown waterfront location makes it easy for your group to explore Charm City.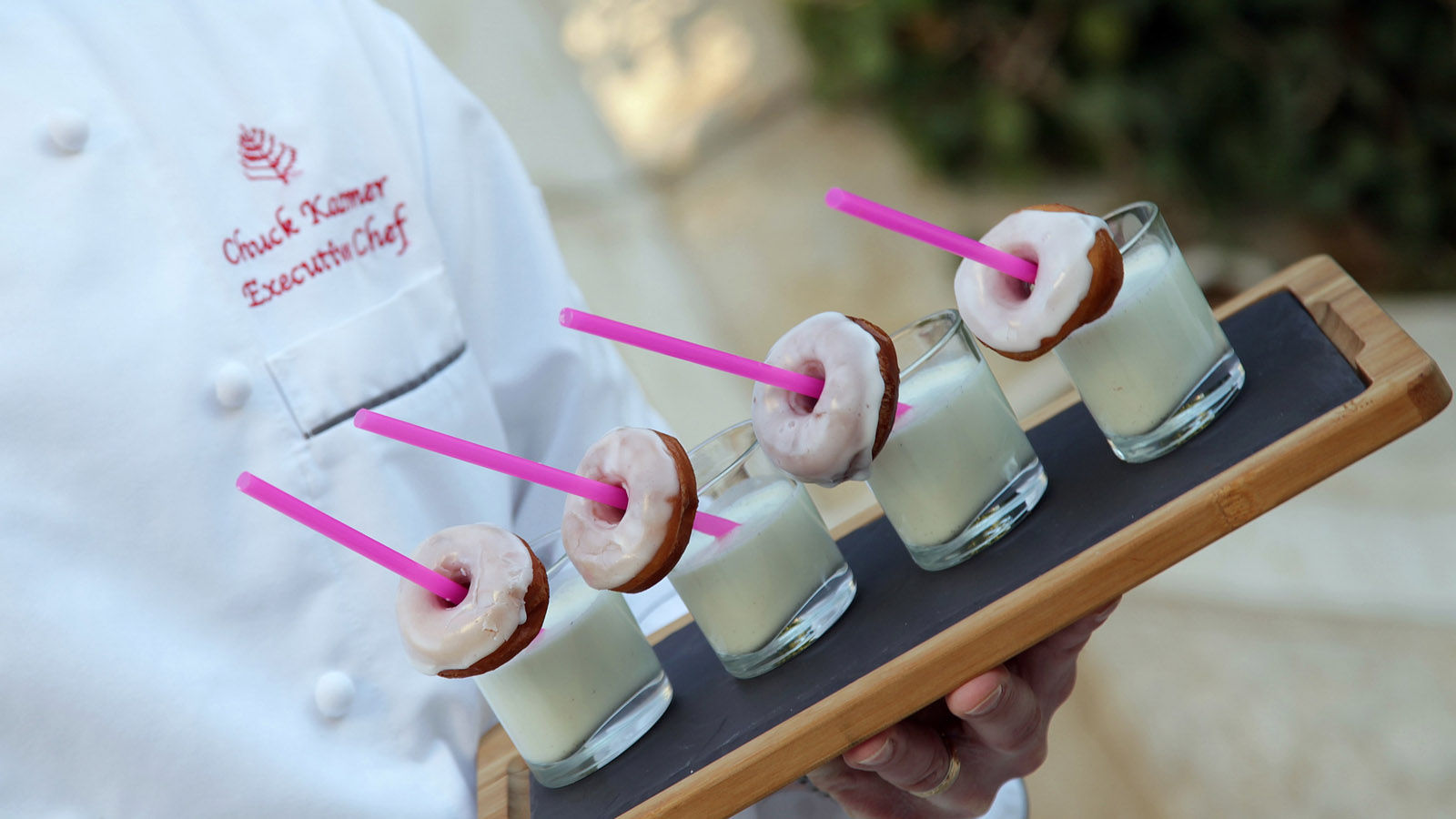 Cool Creativity in Amman
On the city's highest hilltop, Four Seasons Hotel Amman offers the most prestigious setting for business meetings and events.
The massive ballroom, which can accommodate 1,200 people, opens to its own outdoor terrace. Fifth-floor meeting rooms offer large windows and beautiful views for groups up to 50.
Surprise your guests with a chill zone where they can relax on beanbag chairs to enjoy donuts and mini-milkshakes. Hire a private butler for VIPs. Or give the group a brain boost and detox at their own pop-up smoothie and juice bar.
Our creative staff will work with you to design memorable experiences for all of your guests.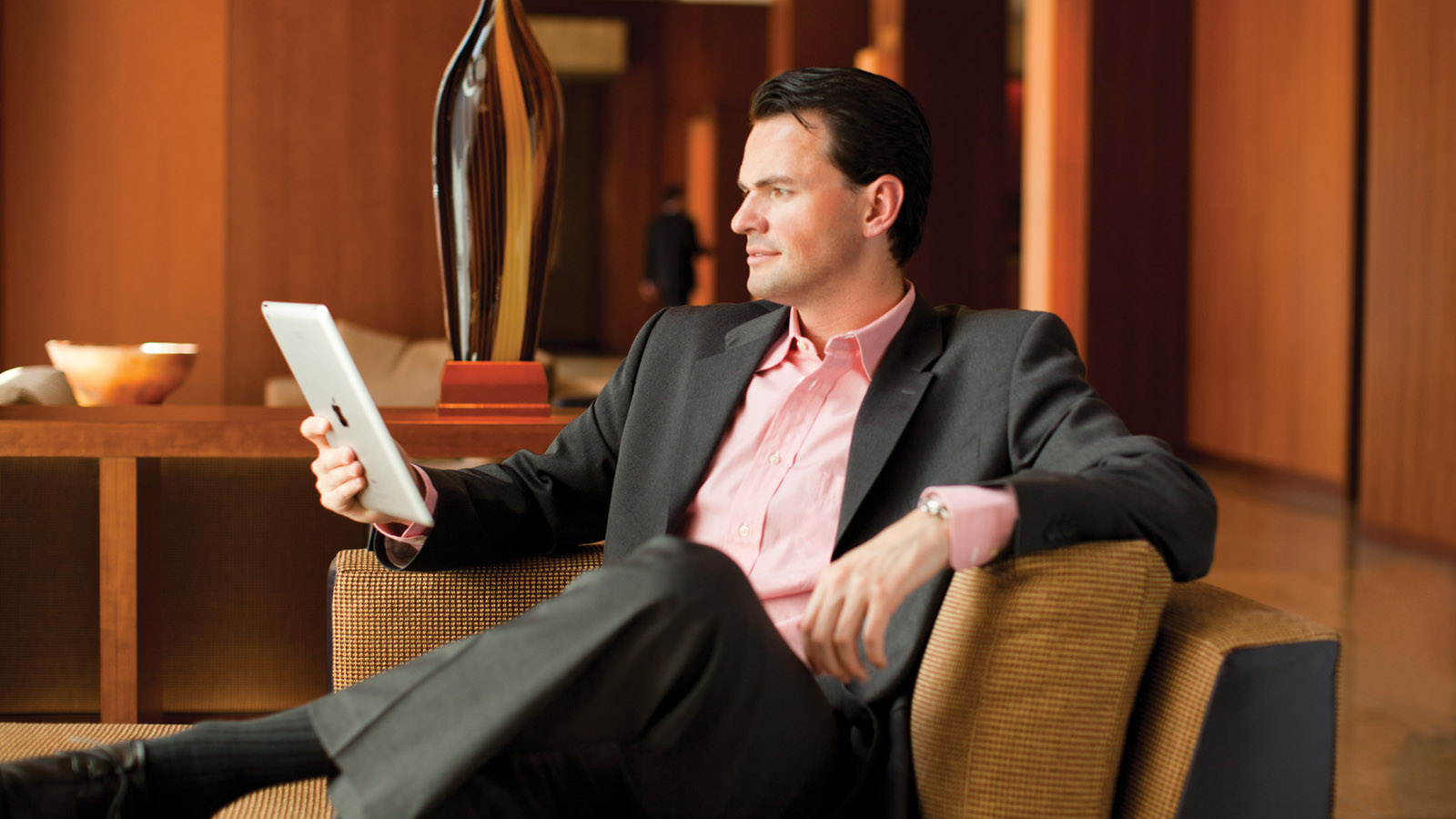 Go High-Tech in Silicon Valley
Meeting professionals and bandwidth junkies alike enjoy the Four Seasons Hotel Silicon Valley for high-tech events and business meetings.
With uncapped download speeds, attendees can stay connected.
For mid-session breaks and receptions, professional event designers are on stand-by to execute anything from no-tech to high-tech themes.
Ask us about a "Prohibition Speakeasy" room transformation or an "Apps & AppZ" reception, where guests play an app-based game with colleagues while enjoying delicious appetizers.
Ultra-Private Events in Tokyo
Intimate and exclusive – with only 57 guest rooms and suites – Four Seasons Hotel Tokyo at Marunouchi is located in the city's most prestigious business district, just a three-minute walk from Tokyo Station.
Host board meetings, private dinners and cocktail receptions for up to 40 guests, in the Executive Dining Room penthouse on the 31st floor. The panoramic view from this top floor function space makes a statement all its own.
Interested in buying out the Hotel? We would love to work with you to create an immersive experience for smaller groups.
Brainstorming Retreats in Nevis
For an executive retreat in the Caribbean, Four Seasons Resort Nevis offers secluded estate homes or clusters of two- and three-bedroom villas – with the potential to combine up to 60 bedrooms in total! It's like a private compound, with each home serving as a deluxe breakout room. For team building and socializing, it's just steps to the beach, tennis, golf, spa and Four Seasons restaurants.
Learn more about Nevis for meetings and events
Break Free of the Meeting Room in Punta Mita
Create a landmark meeting at ​Four Seasons Resort Punta Mita​ on Mexico's Pacific coast, only 45 minutes from Puerto Vallarta International Airport. Our private residences are located just two to four minutes by golf cart from the main resort. Among the most impressive options are the ​Four-Bedroom Private Beachfront Residence Villa​ ​and the ​Five-Bedroom Private Oceanfront Residence Villa​. ​Discover generous spaces that allow creativity to flow, while providing​ ​privacy that lets groups be as quiet or as boisterous as the meeting requires. Imagine hosting mini-breakouts in the sun-soaked courtyard, or perhaps having your afternoon break become a pool party with inflatable flamingos or dolphins. Keep everyone on their toes for what's next! Our dynamic Cultural Concierge, Enrique Alejos, can create a variety of memorable team-building sessions. Learn to make spicy, rich chocolate in the Xocolatl Workshop. Create a custom version of Mexico's signature beverage in the Tequila Blending Workshop. Or discover the colourful art of the local indigenous people in our Huichol Beading Workshop. These villas are also perfect for an evening event. Allow your CEO to welcome the whole team, as a Four Seasons private chef prepares an interactive meal, highlighting the fresh catch of the day.
Learn more about Punta Mita for meetings and events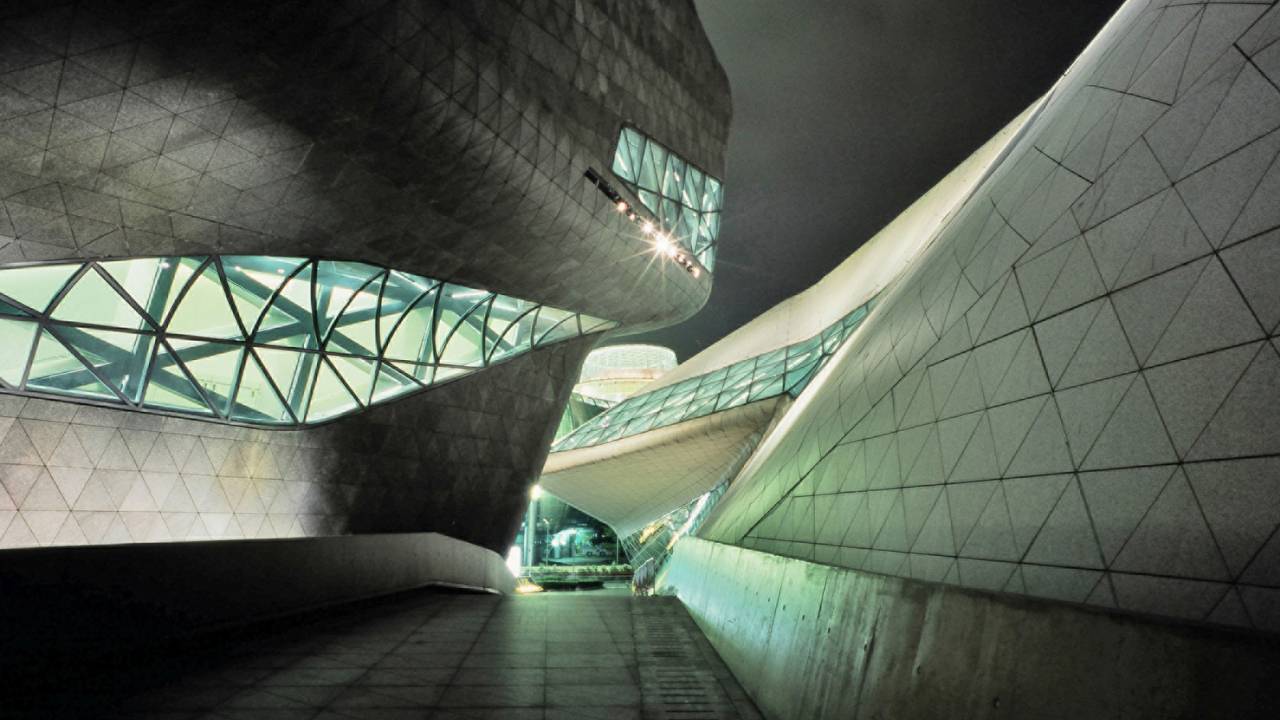 Attend the Opera in Guangzhou
Soaring above the city in the top third of the 103-storey International Finance Center tower, Four Seasons Hotel Guangzhou is part of the dynamic new Tianhe District, studded with world-renowned "starchitecture." Just a short stroll away is the Zaha Hadid-designed Guangzhou Opera House, which was completed in 2011 and remains a glimmering modernist palace devoted to the performing arts. The theatre has hosted opera diva Renée Fleming, the Stuttgart Radio Symphony Orchestra and Taiwan's Cloud Gate Dance Theatre. Many of the visiting artists stay right here at Four Seasons. We work closely with the Guangzhou Opera House team and we can easily coordinate a private architectural tour, going backstage with special insider access. If your group is attending a performance, you can host a cocktail reception in the hotel's 70th-floor atrium with skyline views, or right in the foyer of the Opera House. Of course, Four Seasons can assist with all your catering needs, adding to the theme of creativity and inspiration.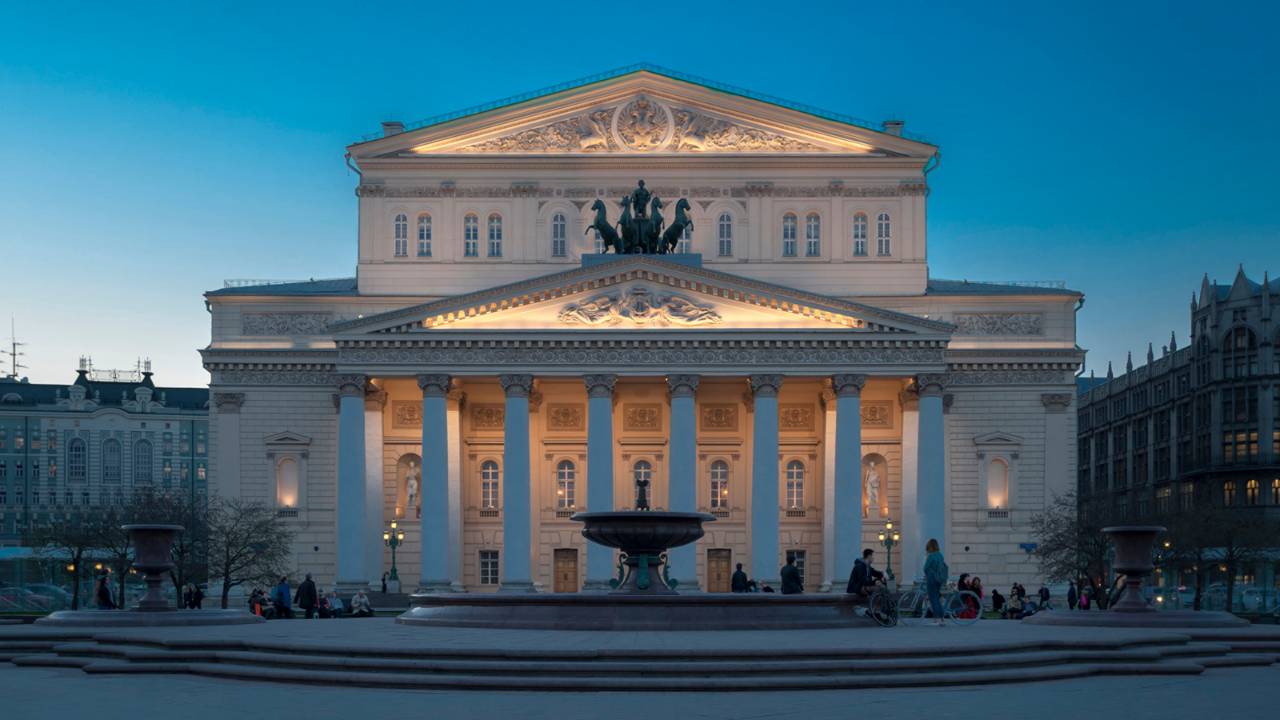 Go Backstage at the Bolshoi in Moscow
Take a break from your meetings at Four Seasons Hotel Moscow with a visit to the Bolshoi Theatre, stepping behind the scenes in Russia's oldest theatre. It's a VIP opportunity, revealing the insider experience of the world's most famous ballet dancers. The Bolshoi's history goes back to the late 18th century, though the existing old building was completed in 1825. The theatre has just recently reopened its doors after six years of restoration work, creating one of the most technically advanced facilities in the world. During the tour, the English-speaking guide will show your guests the artists' dressing rooms and invite them to step onto the stage where all the world's top ballet dancers have performed. Depending on the day, there might be an opportunity to watch scenery being installed or to view a rehearsal. The tour finishes with the gift of a souvenir set of pointe shoes. Upon return to Four Seasons, host a magical Four Seasons reception or dinner – featuring a private performance by dancers from the ballet!
Luxury Product Launches in Macao
For product launches or presentations, small groups can gather in the two-bedroom Royal Suite at Four Seasons Hotel Macao, Cotai Strip – with a view over the property's five swimming pools. Everyone can sit comfortably in the sitting area, listening to presenters or joining in a lively discussion. Then the group can move to the dining area where our Four Seasons culinary team can prepare a coffee break or an elegant cocktail reception. For private dinners, cuisine may be prepared in the main Four Seasons kitchen, with final serving steps completed in the Royal Suite's own pantry.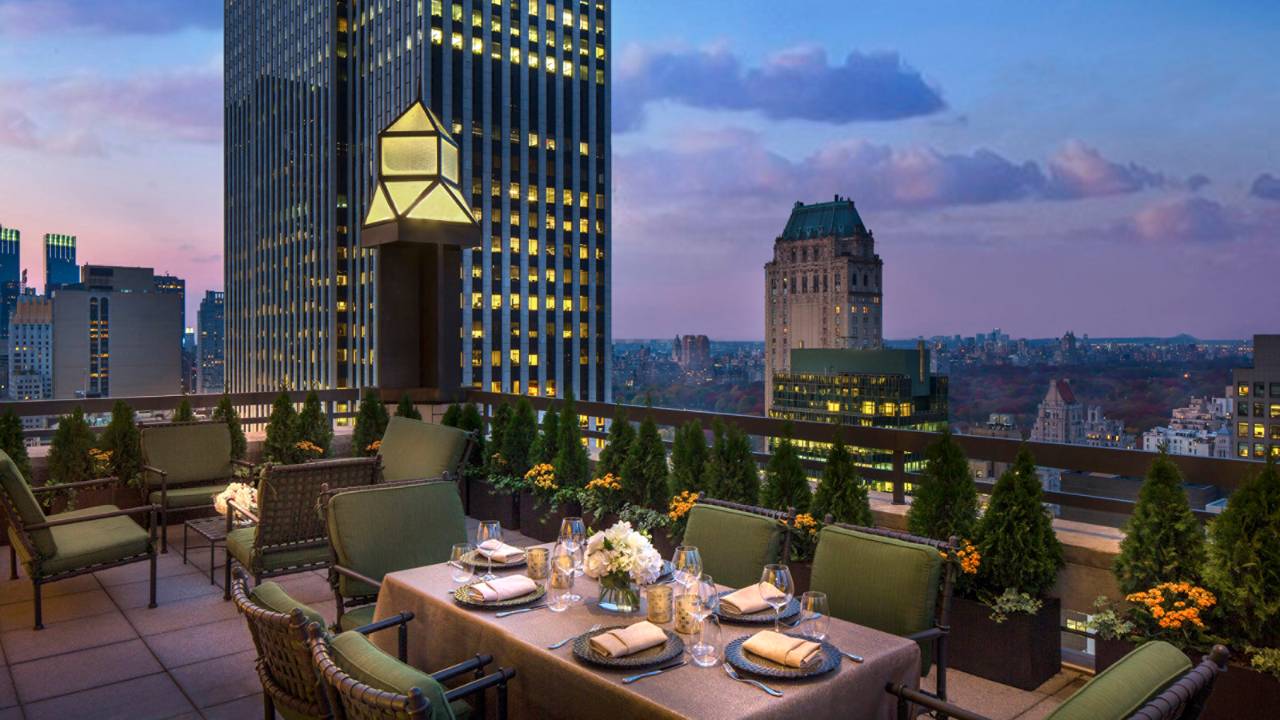 Meals in the Sky in New York
Four Seasons Hotel New York is taking elevated service to new heights with Meals in the Sky – outdoor private dining experiences served as high as 700 feet (213 metres) above Midtown Manhattan. Among the Hotel's 23 suites with private terraces, the Central Park Suite with Terrace is one of the most spectacular, enhanced by captivating views of Central Park, the Reservoir and the Midtown skyline. Choose from Executive Chef John Johnson's five-course menus, or let us completely customize the meal. It makes for a dazzling finale to a day of New York meetings.
Presidential Privacy in Singapore
Perched on the 19th floor of Four Seasons Hotel Singapore, our spacious Presidential Suite features a sumptuous residential ambience. The luxurious décor has provided a home away from home for an array of VIP guests, as well as an inspiring venue for high-level planning meetings, brainstorming sessions and luxury product launches for global fashion and jewellery houses. The living area accommodates 15 to 20 people, while the dining room seats up to eight and includes an adjoining pantry for service. For high-level meetings, we fully equip the suite for all business and catering needs to ensure that discussions are not disturbed and that privacy is maintained. After a productive day, let our culinary team transform the suite for a cocktail reception or a creative dinner party, custom-designed to suit your group.
Mountain Retreat in Vail
With three fireplaces, a large terrace and 360-degree views that include Vail Mountain and Vail Village, the Six-Bedroom Designer Residence at Four Seasons Resort and Residences Vail offers endless possibilities for group events. With so many bedrooms in the residence, your VIPs can stay together for an executive retreat. Or, we can use the residence as their main gathering place. For a welcome party, we can arrange an outdoor cocktail reception on the heated terrace, including the chance for guests to have their own skis custom made. To soothe everyone's sore muscles after a day on the slopes, we can turn the residence into a giant spa for a private "sparty" – with each bedroom becoming a different area of relaxation. We can organize a local bourbon and or beer tasting, or plan a movie screening with a sundae bar. Or, how about a murder-mystery dinner party, complete with costumes for all your guests? Our team can transform the residence multiple ways to make the most of this high-level gathering.
97th-Floor Dining in Guangzhou
On the 97th floor of Four Seasons Hotel Guangzhou, the expansive Presidential Suite features contemporary décor accented by original art. Bringing to life the Hotel's "Art of Living" theme, let us plan an art-inspired private dinner party for VIP guests. Upon arrival, guests may sip Champagne while taking in a breathtaking view from the city's tallest hotel, presenting a panorama of the Pearl River and the Guangzhou skyline. Then sit down in the dining room for a gourmet journey and sensational visual experience. Every course is inspired by a work of art, finishing with the Chef's secret dessert surprise. It's a magically beautiful Four Seasons night.
Ocean Inspiration in Palm Beach
Overlooking the Atlantic shoreline, the Deluxe Oceanfront Two-Bedroom Suite at Four Seasons Resort Palm Beach offers a bright, sunny gathering place for up to 14 attendees. The open layout provides tremendous versatility – whether for brainstorming sessions or team-building activities. Imagine a yoga session, unfolding by the floor-to-ceiling windows. Plan a sunrise breakfast or a gourmet lunch. Or, have our Four Seasons chef and sommelier customize the food and wine pairings for a lavish dinner. The suite can even host a concert with relaxing acoustic entertainment or a grand piano. Let our creative design team do everything possible to orchestrate an unforgettable event.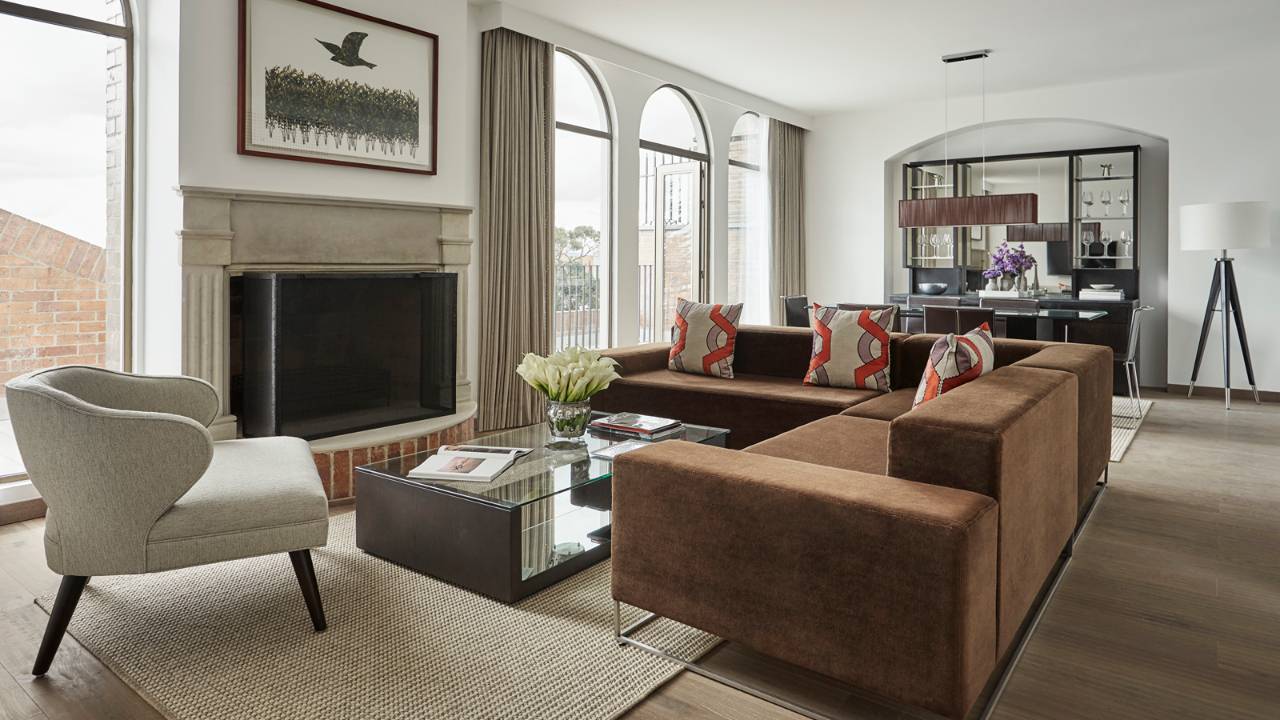 Penthouse Chic in Bogota
At Four Seasons Hotel Bogota, the eighth-floor Penthouse Suite opens to a spacious terrace with views of the lively, fashionable neighbourhood below. It's the perfect outdoor setting for an executive retreat for up to 15 guests or a cocktail reception for up to 30. The Penthouse lends itself well to showing guests all that Colombia offers. For a morning break, we can create an exclusive coffee-tasting experience, so guests may sample the finest Colombian coffees. Or, our team can bring in an expert on Colombian emeralds to teach your guests about these precious gemstones and what to look for when shopping for them. (Colombia supplies two thirds of the world's emeralds!) At Four Seasons, we'll create the most sophisticated gathering for your VIPs.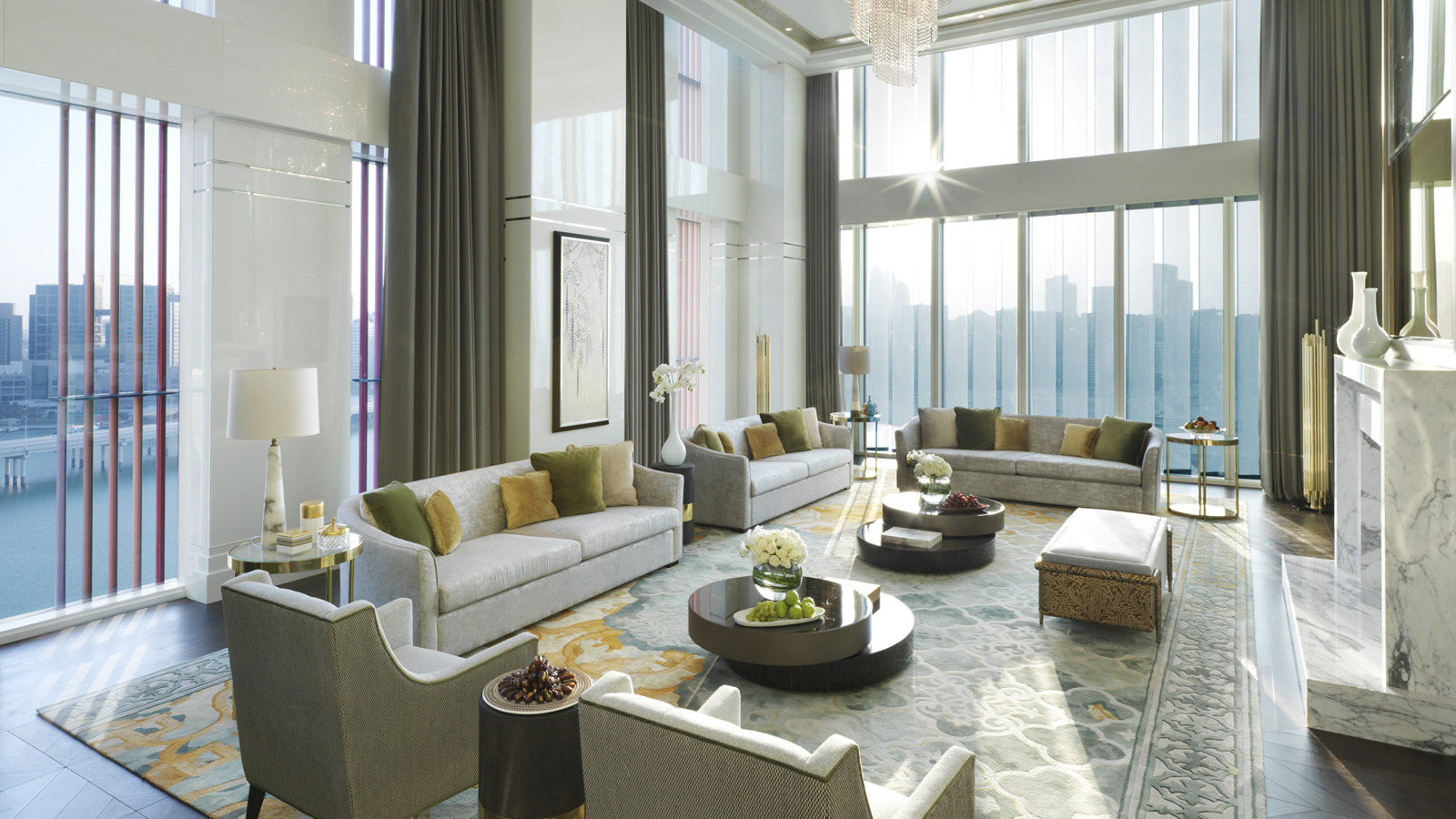 Royal Entertaining in Abu Dhabi
Designed for royalty, dignitaries and the most discerning guests, the one-bedroom Royal Suite at Four Seasons Hotel Abu Dhabi at Al Maryah Island offers pure elegance and unobstructed skyline views through floor-to-ceiling, two-storey windows. The Royal Suite is ideal for small gatherings, intimate receptions and high-level business meetings for up to 20 people. Offering plenty of space for entertaining, the suite has separate sitting and dining areas, as well as a fully equipped pantry. Guests are wrapped in a luxurious environment, featuring crystal chandeliers, sleek ivory furnishings, hand-painted silks and exotic marble.
Convertible Cruising in Scottsdale
Cruise through the Arizona desert in this bespoke experience designed by Four Seasons Resort Scottsdale at Troon North. Your group can set forth in a fleet of up to 40 convertible Mustangs, Corvettes and Camaros – all 2016 and 2017 models. Make it a day trip to Goldfield Ghost Town, a reconstructed Old West town from the 1890s, featuring gold-mine tours, gunfights, a history museum and more. After your visit, continue on to Las Sendas Golf Course for an outdoor lunch, then return to Four Seasons via scenic back roads, viewing cacti, mountain peaks and desert wildlife. Consider hiring an off-duty sheriff or police officer to escort your group as a caravan – making everyone feel like high-priority VIPs. It's a dazzling road trip for up to 80 guests.
BMW Driving Center in Seoul
When you bring your group to Four Seasons Hotel Seoul, add some extra exhilaration with a trip to the BMW Driving Center located in Incheon, an hour's drive away. The first in Asia and only the third in the world, the facility features an exciting range of showrooms and tracks. The most popular activity is driving on the six dynamic tracks, where guests can safely experience the peak performance of BMW and MINI models. Try them all – from circular, high-speed and handling courses to wet and off-road courses. Whether for team-building or adding some friendly competition among your attendees, these are thrilling driving experiences that are sure to inspire and motivate.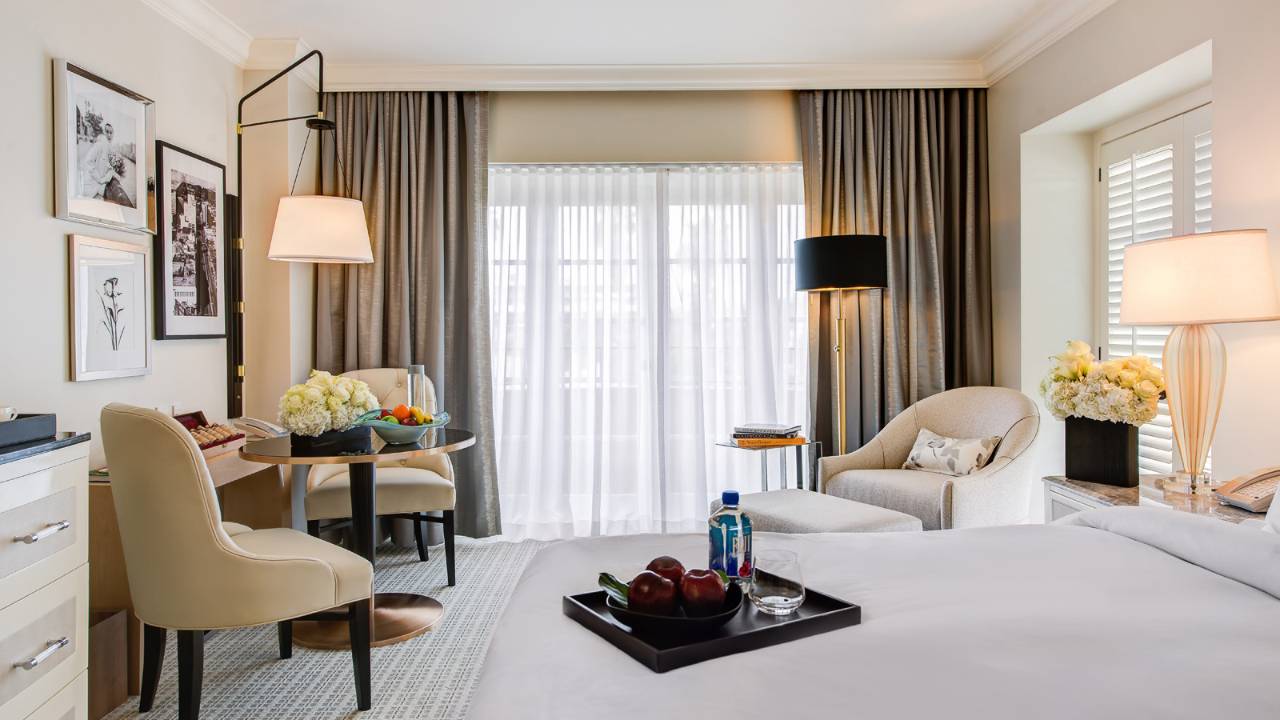 Hollywood Classics in Los Angeles
For a classic Hollywood event at Four Seasons Hotel Los Angeles at Beverly Hills, invite your group to experience an exclusive collection of vintage cars that have been featured in countless films and TV shows. Every vehicle comes with its own history and notoriety, and many were driven by famous actors and actresses. A highlight is Elizabeth Taylor's 1956 Lincoln – painted violet to match the colour of her eyes. These classic cars may be staged either on the Four Seasons driveway or on an adjoining street. Guests can walk the red carpet for a viewing session, then hop into the cars for a drive through Beverly Hills to an exclusive mansion, only accessible through Four Seasons. On the mansion's driveway, you'll find another car collection to view during the welcome reception. Then head inside the mansion for a glamorous dinner party, catered by Four Seasons. This is a classic Beverly Hills experience, giving your group the chance to travel back into Hollywood history.
Vintage Ride Through France and Italy
Send your group on an unforgettable "La Dolce Vita" driving experience to see the best of southern France and Italy – cruising between the Grand-Hôtel du Cap-Ferrat, A Four Seasons Hotel, Four Seasons Hotel Milano and Four Seasons Hotel Firenze. Plan a stop at any two hotels or all three, and the length of each stay is up to you. This luxury road trip may be arranged for just a few top VIPs or an entire group, using up to 15 cars. Vintage options include a 1960 Giulietta Spider, a 1958 Mercedes-Benz 190 SL Cabrio or a 1956 Porsche 356A Speedster. Take the seaside route via Portofino and Cinque Terre. Or plan a countryside gastronomic tour, including Parma and Modena. Four Seasons takes care of all the travel details, including gourmet picnic baskets and suggestions for stops along the way. A personal driver follows behind in a separate, modern-day vehicle – always on call for roadside assistance.