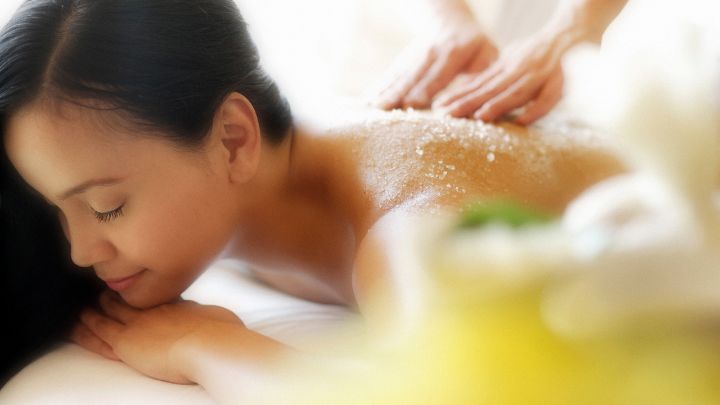 All of these treatments were developed by our team of therapists, using their years' of experience; they are part of our story and are an extract of our best creations. Please ask our spa team to share some of the secrets about how these treatments came to be.
Mauritian Fusion
This specialized massage incorporates a combination of techniques including Meridian Therapy, Reflexology and traditional Swedish massage to increase energy, balance water levels, and release toxins and stress. Medium to deep pressure is used with our signature Mauritian oil of ylang ylang and coconut. On request, sugar cane can be used to massage deep into the muscles.
60 Minutes
90 Minutes
60 - 90 Minutes
Call + (230) 4023100*
Indian Bliss
A 120 minute experience with two therapists will completely revitalize your body and balance your mind and spirit. Used for centuries in Ayurvedic sanctuaries throughout India, this therapy uses traditional herb bundles for healing and relieving muscle tension. After the treatment, enjoy an iced tea with Indian spices and a selection of 'Nariyal' sweets in the tranquility of our outdoor relaxation area, as your balance is restored by the art of the ancient Indian Ayurvedic touch.

120 Minutes
120 Minutes
Call + (230) 4023100*
Jet Lag Revival
This signature massage aims to energise your body by restoring flexibility and freedom to muscles and joints. A healing experience using anti-stress techniques including joint mobilizations, vibrations and stretches. Ideal for those who are stressed and tired or to energise your body after long travels and for feelings of jet lag, this is a healing, enriching journey.
90 Minutes
90 Minutes
Call + (230) 4023100*
'Let It Go' Eight-Handed Massage
Created by The Spa of Four Seasons Resort Mauritius at Anahita, the Let It Go 8 Handed Massage is the perfect opportunity for you to indulge in an exclusive treatment, where the synchronised motions of four therapists stimulate the energy across your body to help you achieve a total sense of rejuvenation.
More than a massage, this experience is specially recommended for those who need to 'let it go', whatever 'it' may be. The perfect synergies of this eight-handed massage are comparable to a dancer's choreography; fluid, soothing and emotionally releasing.
Originating from the ancient Ayurvedic philosophy, the eighthanded massage has been derived from the techniques of the four-handed massage and will powerfully balance your body's energies and deeply relax your mind. You will feel pampered from head to toe!
60 Minutes
90 Minutes
60 - 90 Minutes
Call + (230) 4023100*