We set the stage for quality time with families of every age range, background, and size, whether it's special children's amenities like beach and pool toys or planning the perfect itinerary for a family reunion in Mauritius.
A Room of Their Own
The Hobbit Village Kids' Club offers a supervised pool, puppet theatre, playground, and more. For children aged 10 and above, Karokan is a relaxing hangout away from the family, and includes its own disco.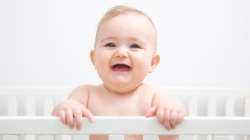 Lighten Your Load
Cribs, infant toiletries, pushchairs, playpens, high chairs and more are all available at no extra charge. Ask our staff about availability.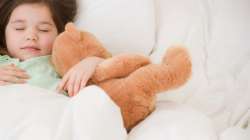 Date Night
Babysitters are available with a few hours notice and an hourly fee. Ask our Concierge for details.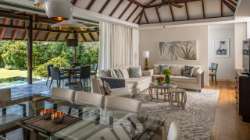 Spread Out
Our Residence Villas offer a choice of two, three, four, five or six bedrooms, with extensive indoor and outdoor living space to match, allowing plenty of room for the whole family to enjoy.