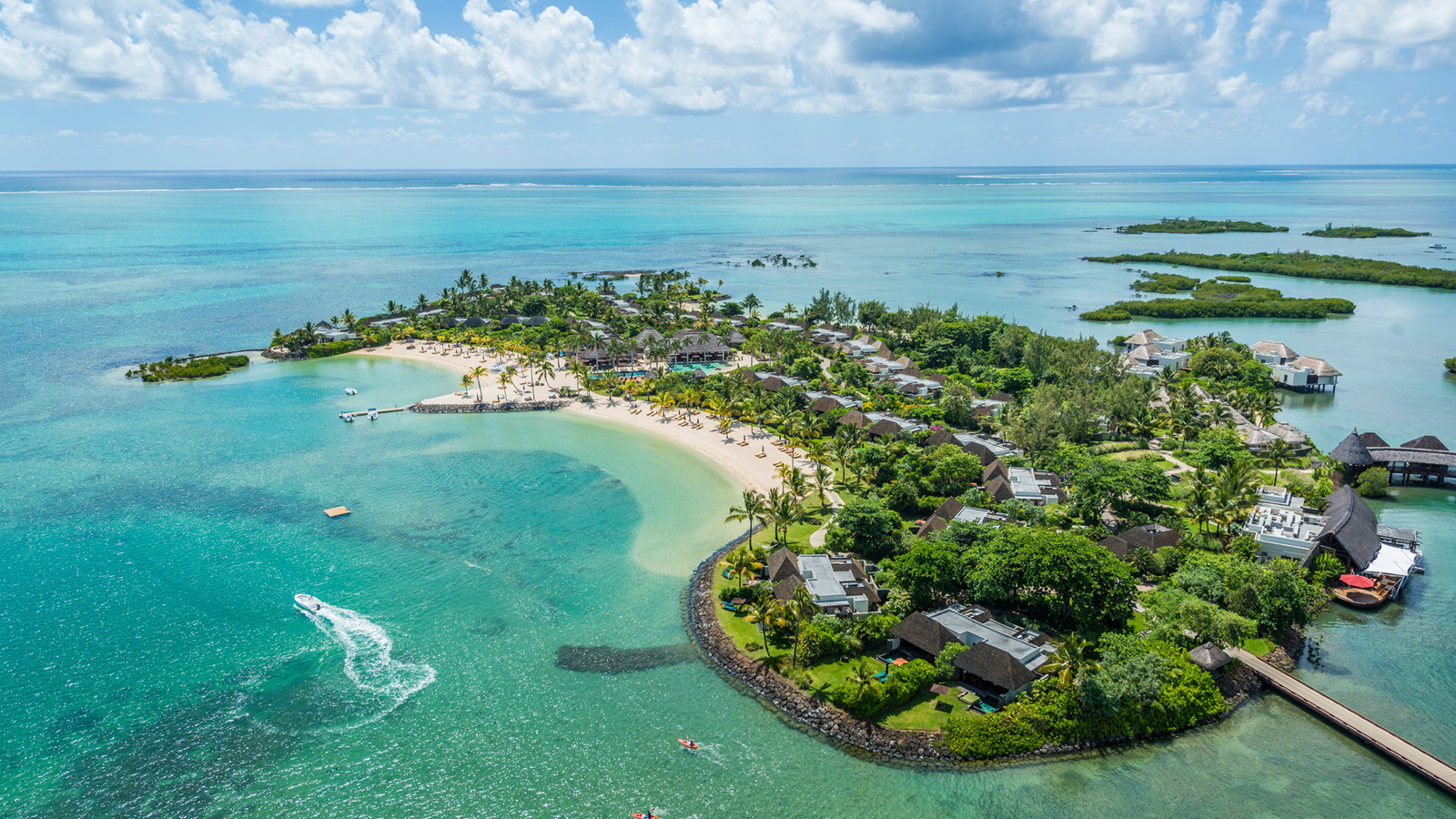 Seasonal highlights
January
Makar Sankranti, also known as Thai Pongal, is the first Hindu festival of the year and also celebrates the harvest of crops. At this festival, cows are served rice puddings because they are considered symbols of prosperity. Prayers are performed in temples to worship the God of the Sun, Lord Surya Dev, while promising new beginnings and resolutions.
At Spring Festival or Chinese New Year, fireworks displays are held to ward off evil spirits, and traditional wax cake is distributed among family and friends. To experience the vibrant celebrations of this festival, China Town in Port Louis is the place to be and is where traditional processions of lion and dragon dances can be watched and authentic Mauritian Chinese food are savoured.

February
Thaipoosam Cavadee is celebrated by Tamils (Hindus hailing from the south of India, Tamil Nadu) on the full moon in the month of "Thai" to demonstrate their dignity and fervour, their affection and faithfulness to Lord Muruga. Dressed in pink and white, devotees pierce their skin, tongue or cheeks with "vel" skewers as penitence. Devotees walk in procession towards temples while carrying their "vel" spears in their hands and their cavadees 'burden' (semicircular decorated canopies fixed on wooden bars) on their shoulders, to which milk pots are attached.
Maha Shivaratri also known as "The Great Night of Shiva" is one of the most outstanding Hindu festivals on the island. Groups of devotees, dressed in white to signify purity, make a pilgrimage on foot to "Ganga Talao" where they gather to worship the Shiva and to collect holy water to take back to their village temples where it is offered to the Shiva Linga (a representation of Shiva). The worshippers attend an overnight four-part prayer ritual which starts at 6:00 pm to finish at 6:00 am the next day.
March
At the major Hindu festival of Holi, after the morning prayers in temples are over, people throw coloured powder on each other and drench each other with water jets to celebrate the victory of good over evil.
Independence Day is celebrated on March 12 at Champ de Mars, where the national anthem is sung and flag ceremonies and cultural programmes are held.
Ugadi is the New Year celebration for Telegus (Hindus hailing from the central part of India, Andra Pradesh) and is characterised by early morning prayers, family-style meals and the distribution of traditional sweets and savouries among relatives and friends.
April
Amizh Puttaandu, commonly known as Varusha Pirappu, marks the New Year for Tamils (Hindus hailing from the south of India, Tamil Nadu) as a day of celebration for Lord Brahma, Hindu God of creation. This religious festival is celebrated by prayers in temples and by feasting at family get-togethers.
May
Sittarai Cavadee is celebrated with great devotion in temples by Tamils (Hindus hailing from the south of India, Tamil Nadu) throughout the country to reiterate their passion for Lord Muruga. (A small scale traditional celebration similar to Thaipoosam Cavadee that takes place in February).
June
Eid Ul Fitr marks the end of the holy month of fasting known as Ramadan, when Muslims fast during day-time. Muslims commemorate this significant day with prayers in mosques and by exchanging gifts and cakes with their loves ones.
July
The Harvesting Season of sugar cane begins in July. During this time, labourers and harvesting machines can be seen actively working in the vast sugar cane fields. Lorries transport the sugar canes in bulk to regional factories for manufacturing process. Similar sugar cane process can be experienced at the Rhumerie de Chamarel during the harvest season. To explore the history of sugar cane in Mauritius, l'Aventure du Sucre Museum offers a travel back in time.
August
Assumption Day observes the death of the Virgin Mary and signifies the Blessed Virgin's passing into eternal life. There are prayers in churches and the symbolic white and blue cakes are shared among relatives.
Ganesh Chaturthi is a Hindu celebration devoted to Lord Ganesha. Processions of happy devotees, dancing and chanting to the beats of drums, cymbals and bells, carry the clay-made models of the Elephant Head God towards the sea or rivers, where they are gently immersed into the water. This devotional picture can be observed at the Spiritual Park in La Pointe des Lascars (Rivière Du Rempart), a well-known holy place in the north east of Mauritius.
September
Each year, thousands of devotees flock to the shrine of 19th-century missionary Père Laval in Saint Croix, known as the Saint of Mauritius. In his lifetime, he fought against slavery, and his resting place is believed to have healing powers.
October
Divali is the festival of light, joy and good fortune, when the island of Mauritius is set aglow with lamps and candles.
November
During All Saints Day, Mauritians pay homage to their close ones who have passed away. This is a Christian festival where people go to mass before going to leave flowers on the tombs.
Arrival of Indentured Labourers is a national day in Mauritius, commemorated at Aapravasi Ghat World Heritage Site. Indentured labourers arrived in an amount of half a million between 1835 and 1910 to work in sugar cane plantations and they had a deep impact on Mauritian life and culture.
Ganga Asnan is another traditional Hindu festival celebrated on the full moon "Kartic Purnima" and it is linked to the Ganges River in India where one purifies itself by dipping in the cleansing waters. In Mauritius, this sacred ritual is done in the sea as the great river meets the Indian Ocean.
December
To honour the strong connections of the Creole culture to the history of Mauritius, the Creole Festival is celebrated with concerts, culinary exhibitions and special events. Each year, this major happening takes place in a different location on the island.
In Mauritius, the blossoming Flamboyant trees signal the festive season ahead of the New Year celebrations. Mostly present along the coast and the northern region of the island, the vivid red Flamboyant trees decorate the landscape for the approaching end of year festivities.
December is the time to indulge in a variety of tropical fruits of the island such as mangoes, pineapples, watermelons, avocadoes, litchis, guavas and longan fruits. These succulent fruits cane be spotted in plantations or in villages and are available in abundance in markets such as the Central Market in Port Louis and the market in Flacq.
Discover the island said to have inspired heaven. Cocooned by a private sanctuary, the Resort embraces boundless views of blue waters and green-blanketed mountains.
Learn More About Mauritius
Quick Reference
Time Zone
MUT (UTC+4)
Language(s) spoken
English is the official language; French is also spoken.
Electrical system
Local voltage is 220 volts. Adapters available; please request through the Concierge.
Shopping hours
Monday to Saturday 9:30 am to 5:00 pm. Some shops are open until 12:00 noon on Sundays and public holidays.


Please note that shops in Rose-Hill, Curepipe and Quatre Bornes are closed on Thursday afternoon, and shops in Port Louis are closed on Saturday afternoon.
Working hours
Private sector:
Monday to Friday: 8:30 am to 4:15 pm
Saturday: 9:00 am to 12:00 noon (some offices)
Public sector:
Monday to Friday: 9:00 am to 4:00 pm
Saturday: 9:00 am to 12:00 noon (partial service)