Join world-class vintners, sommeliers and top chefs on Maui Memorial Day weekend, May 22 to 25, 2020, for a luxury wine and food event curated in partnership with "wine therapist to the stars" Christian Navarro of Wally's Wine & Spirits. Our inaugural event was awarded Robb Report's "Best of the Best" New Wine Festival 2019.
offer valid for:

Dec 6 2019 – Dec 31 2021
included
USD 200 resort credit per paid night in the following accommodations: Ocean-View Prime Suite, Garden-View Suite, Ocean-View Prime Executive Suite, Deluxe Garden-View Executive Suite or Garden-View Executive Suite
USD 50 resort credit per paid night in the following accommodations: Club Deluxe Ocean-View Room, Club Ocean-View Room, Deluxe Ocean-View Room, Ocean-View Room, Deluxe Garden-View Room or Garden-View Room
more details
More than 35 hand-selected wine producers and celebrity guest chefs will be featured at a grand tasting event set on the Resort's stunning Oceanfront Lawn. The freshest island cuisine pairs with sensational wines presented by vintners, master sommeliers and the Resort's more than 20 sommeliers of various levels.

Resort Manager and Riedel-certified "glassologist," Martin Dell, leads an interactive glass tasting class in which guests discover how glass shape, density and size affect taste.

Featuring the world's top cuvees, this not-to-be-missed brunch event concludes the weekend of extraordinary wine and food.

Set against the beautiful backdrop of Maui's ocean views, masterclasses feature wine, "glassology," caviar, coffee and more. Tastings are led by select acclaimed international and domestic vintners, master sommeliers and other experts.

Celebrity guest chefs, world-class vintners and top sommeliers pair up with the Resort's award-winning culinary team to present extraordinary intimate dinners at stunning venues.
Wine Producers and Featured Spirits
Aleksander Estate
Barden
Billecart-Salmon
BOND
Casa Dragones Tequila
Chateau Cos d'Estournel
Chateau Hosanna
Chateau Pichon Lalande
Cheval Des Andes
Crown Point
Dana Estates
DAOU
Dom Pérignon
Gaja
Garzon
Guado Al Tasso
The Hilt
Jonata
Kistler
Krug
Laurent Perrier
Louis Roederer
Marciano Estate
Margerum
Memento Mori
Michter's Bourbon
MOD
Moet & Chandon
Newton
Occidental
Numanthia
Opus One
Pursued by Bear
Realm
Ruinart
Solaia
Tignanello
Veuve Clicquot
Volpaia
Williams Selyem
Chefs
Craig Dryhurst
Executive Chef at Four Seasons Resort Maui
Born in London, Chef Dryhurst began his career in a series of celebrated London hotels including The Langham, Claridges, The Lanesborough and The Goring. On the French Riviera, he practiced his craft at the iconic Grand Hotel du Cap-Ferrat. In 2002, he joined the Four Seasons family, starting in Boston, and now oversees all of the Resort's outlets at Four Seasons Resort Maui.
Wolfgang Puck
Wolfgang Puck Fine Dining Group, Spago Maui
The name Wolfgang Puck is synonymous with the best of restaurant hospitality and the ultimate in all aspects of the culinary arts. The famed chef has built a brand that encompasses three companies: Wolfgang Puck Fine Dining Group, Wolfgang Puck Catering, and Wolfgang Puck Worldwide, Inc. Puck has changed the way Americans cook and eat by combining classic French techniques with Californian and Asian influences and the freshest and finest ingredients. He is the only chef to have been awarded Outstanding Chef of the Year by the James Beard Foundation multiple times. His outpost, Spago Maui, has been the flagship restaurant at Four Seasons Resort Maui since 2001.
Michael Mina
Mina Group
Mina's story is one of over two decades of influence, passion, and achievement. With accolades including the James Beard Foundation's "Who's Who of Food & Beverage," Gayot's Restaurateur of the Year, Bon Appétit's Chef of the Year, San Francisco Magazine's Chef of the Year, as well as the International Food and Beverage Forum's Restaurateur of the Year, Mina continues to dazzle the culinary world. His company, MINA Group, has opened over 40 operations across the United Stated and Dubai.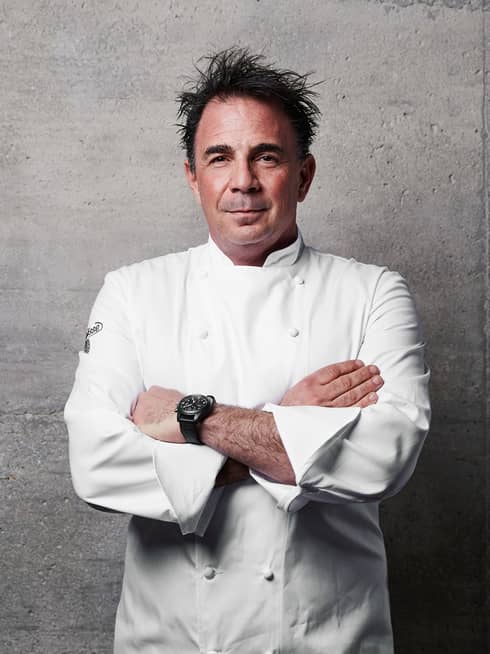 Josiah Citrin
Melisse Restaurant
Citrin is a culinary expert and 25+ year veteran of Los Angeles's gourmet dining scene. He is a two-star Michelin chef and owner of Santa Monica's highly acclaimed Melisse Restaurant, Charcoal Venice, Dave's Doghouse in the Staples Center, and the food and beverage program and the restaurant Openaire at the LINE LA in Koreatown. Most recently, Citrin partnered with chef friend Hans Röckenwagner for a two-year run at the iconic Sinatra-frequented Dear John's in Culver City. His culinary philosophy "In Pursuit of Excellence" sets the standard for all of his concepts, fine-dining or casual.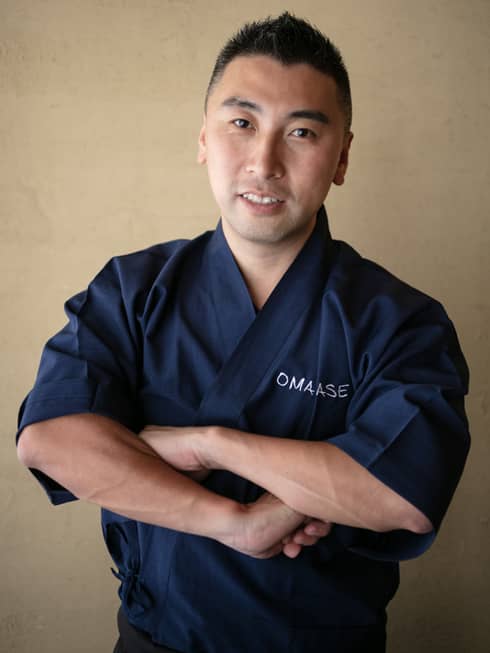 Jackson Yu
Omakase
Born in Beijing, China, Jackson Yu's career as a sushi chef began at beloved San Francisco restaurants, Ebisu and Live Sushi. Inspired by his travels to Japan and desire to share the tradition of the "chef's choice" luxury sushi experience, Yu opened Omakase in 2015 in San Francisco's Design District with business partner Kash Feng. The Edomae-style sushi restaurant sources ingredients directly from Tokyo's Toyosu Fish Market and highlights Yu's technical skills with a tasting menu that changes nightly. His pursuit of excellence and conviviality was noticed by the Michelin Guide – Omakase was awarded one star in 2016, which the restaurant retains today.
Erik Anderson
Executive Chef, TRUSS Restaurant and Bar at Four Seasons Resort and Residences Napa Valley
Newly appointed the executive chef of TRUSS Restaurant and Bar at the highly anticipated Four Seasons Resort and Residences Napa Valley that opens in 2020, Anderson blends his impressive culinary prowess with an artistic spirit. Anderson began his culinary career in 2006 at the world renowned three Michelin-starred The French Laundry, in Yountville, California. He has since worked in prestigious kitchens across the globe, earning accolades like a James Beard Foundation Award semifinalist and Food & Wine's "People's Best New Chef Midwest" finalist.
Peleg Miron
Spago Maui
Miron leads the culinary team at Spago – located at the Four Seasons Resort Maui at Wailea. With a career span stretching 10 years, Miron has been able to develop a profound knowledge of food preparation and handling with high quality products under the leadership and culinary vision of Wolfgang Puck.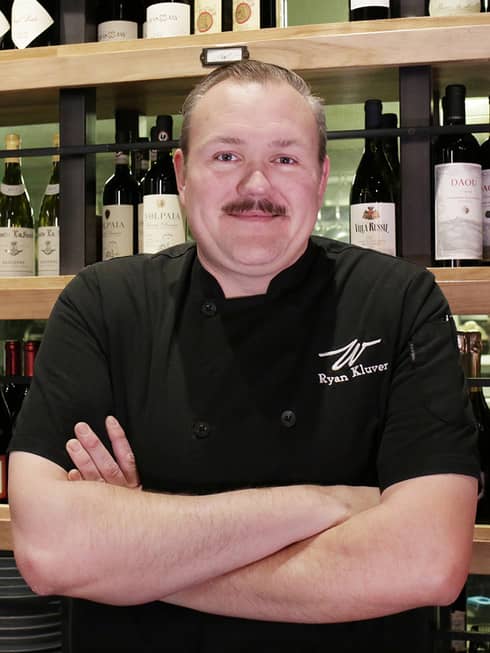 Ryan Kluver
Wally's
Kluver is the executive chef of Wally's Beverly Hills and Wally's Santa Monica, where he is passionate about highlighting quality seasonal ingredients in every dish he creates. Born and raised in San Clemente, California, his first culinary job was at Patina in Los Angeles. In 2006, he opened Hatfield's, one of LA's most exciting fine dining establishments. He went on to perfect his craft at The Royce in Pasadena, and in 2014, Wally's was lucky enough to recruit him to lead their kitchen.
Riccardo Menicucci
Executive Pastry Chef at Four Seasons Resort Maui
When fine art meets pastry, pure magic happens. This is the story of Menicucci, a fun-loving, charming Italian, who joined the top-tier team of professionals of Four Seasons Resort Maui after working in several Michelin-starred restaurants. Menicucci grew up surrounded by art, culture and food in Florence, Italy, and cooked in a restaurant owned by his parents. After spending years in art school, he realized he could express himself artistically through pastry – especially through fine dining and plated desserts.
Sommeliers
The Resort boasts a team of over 20 introductory, certified and advanced sommeliers across the property. Passionate and collaborative, these masters of craft promise to deliver memorable wine encounters throughout the weekend of events.