A Four Seasons Maui First
Unforgettable Experiences
Four Seasons invites you to dream bigger with our collection of over-the-top, out-of-the-box Maui activities. Let us help you check off the most thrilling items on your personal bucket list – or maybe add some new experiences.
Explore the starter ideas below, including incredible things to do in Maui and beyond. Our expert Concierge team will custom-tailor every experience to surpass your wildest expectations. Or tell us your private fantasy for a once-in-a-lifetime adventure, and allow our dream makers to create your own truly Unforgettable Experience.
MAUI PHOTO ADVENTURE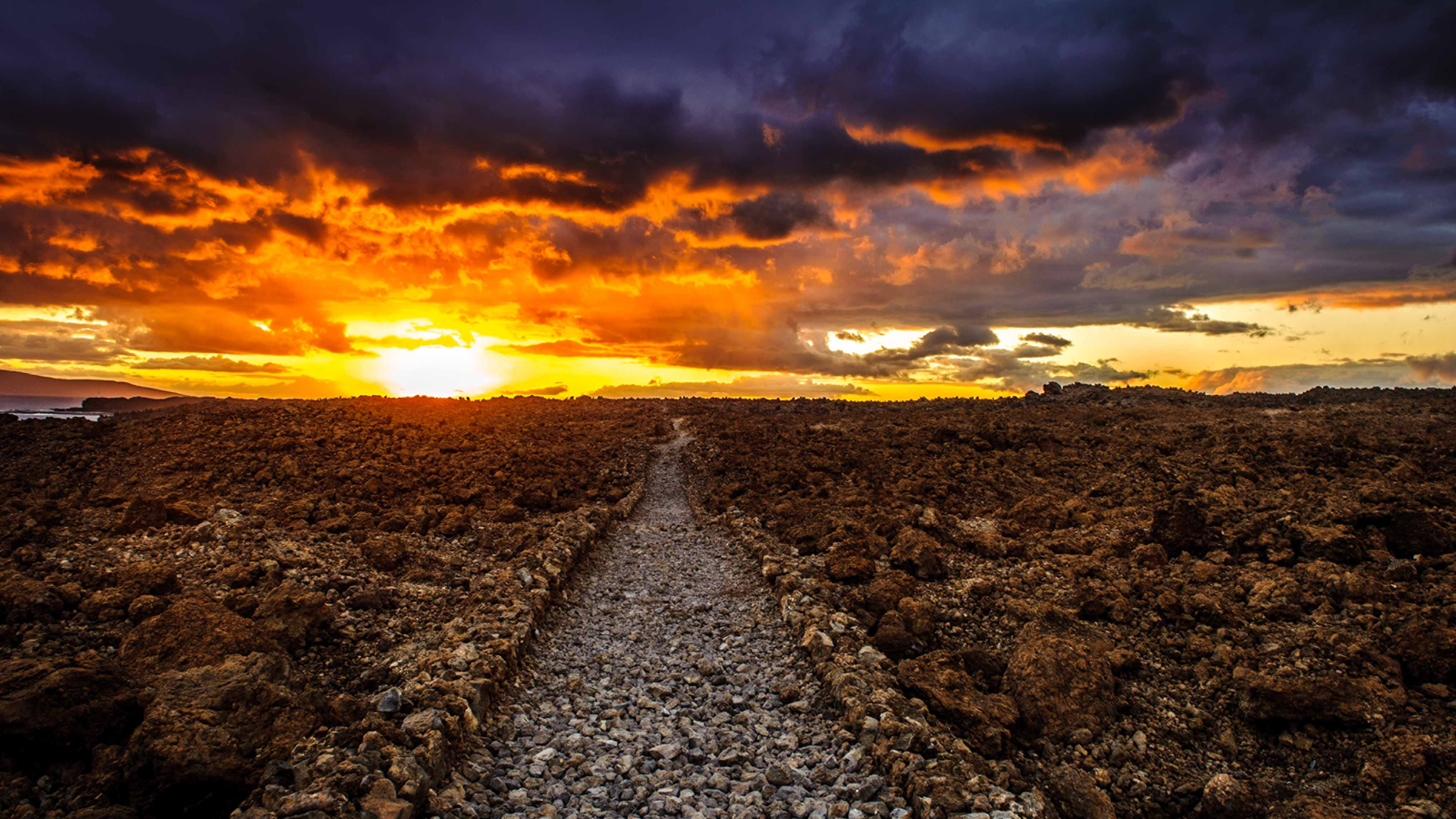 Embark on a one-of-a-kind photography tour with nationally acclaimed fine art photographer Daniel Sullivan. Having recently trekked 220 miles (354 kilometres) around Maui's stunning coastline with the mission of documenting the legacy of the ancient King's Highway, Sullivan knows every nook and cranny of the island. With Sullivan by your side, you will travel deeper, learning priceless photography tips along the way, on a private tour customised to your unique desires and goals. This photographic journey, in one of the most dramatic settings on Earth, guarantees you will both satisfy your wanderlust and come away with images worthy of hanging on your wall.
SERENITY POOL AFTER HOURS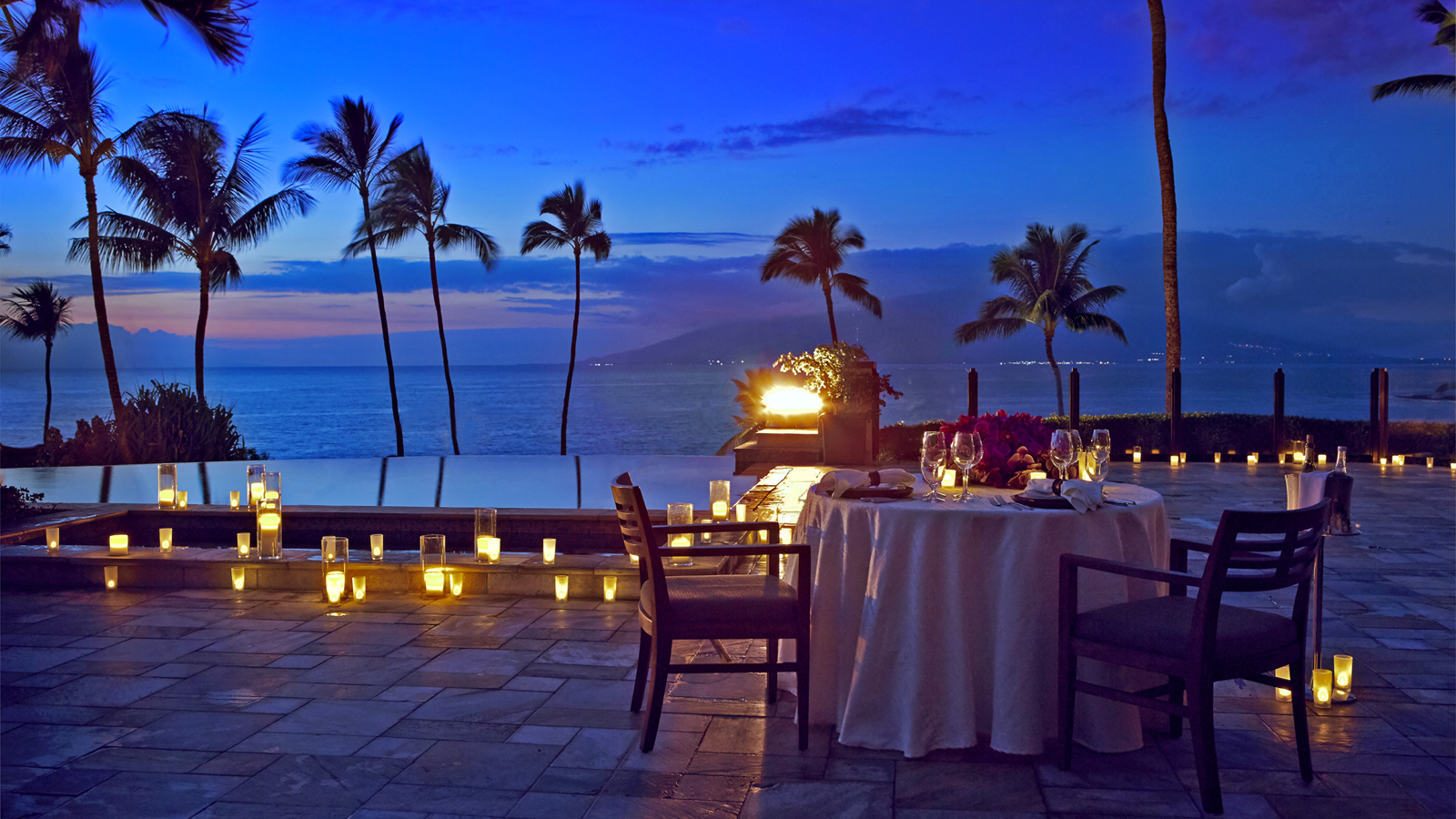 Elevated above Wailea Beach, with unparalleled panoramic views of neighbouring islands and the West Maui Mountains, the Resort's Serenity Pool is now available from dusk to dawn for guests who are seeking a once-in-a-lifetime Unforgettable Experience. A personally prepared multi-course dinner by the Resort's masterful culinary team will be customised for you in private consultation. From a couple's massage in a private luxury cabana outfitted by Missoni to a cooling dip in a saltwater pool lined with flickering candles, every whim can be accommodated to create your ultimate fantasy.
KONA COFFEE HELICOPTER TOUR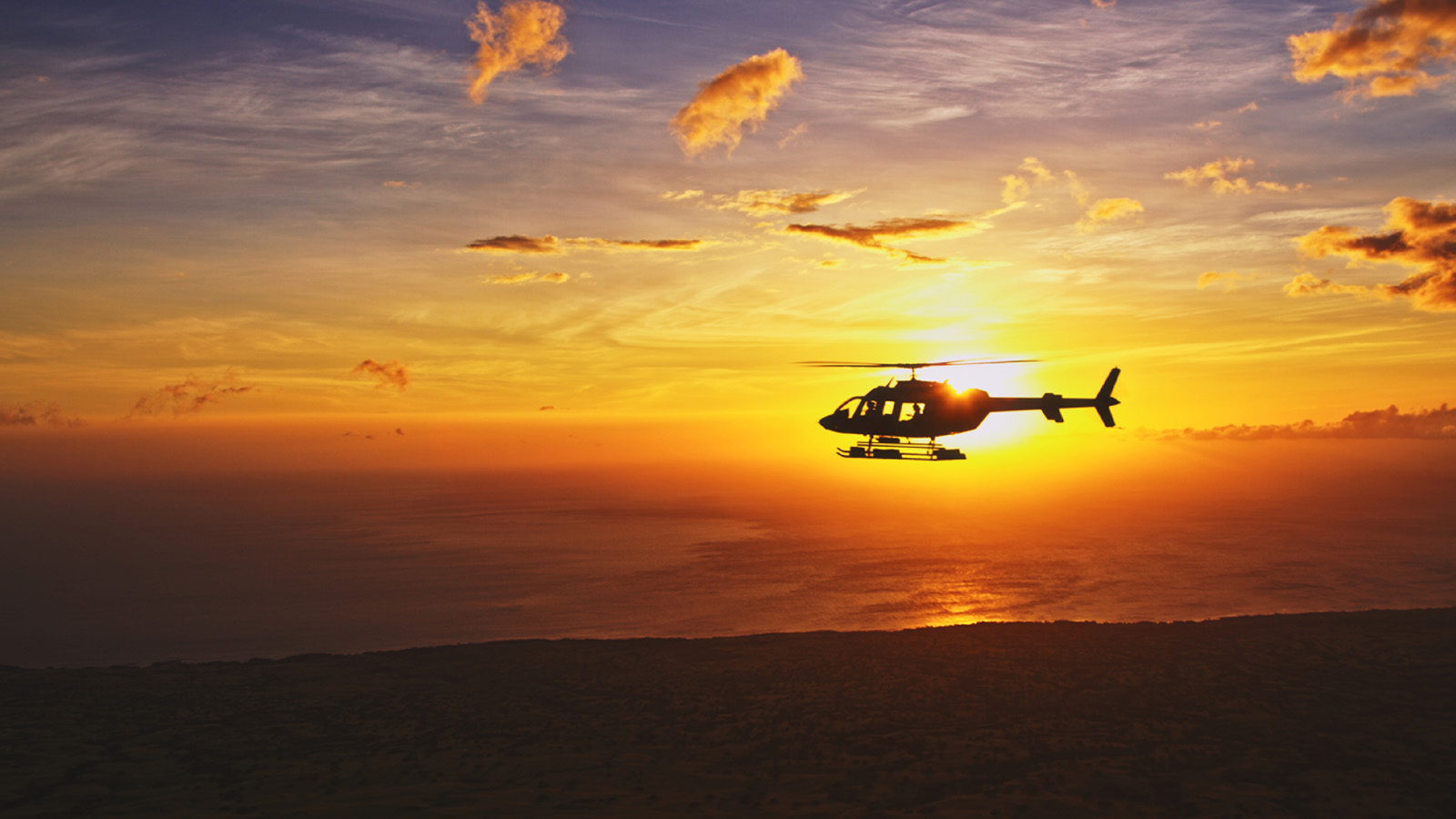 Serious coffee aficionados are always on the search for the perfect brew, and many would argue that Kona coffee holds the title of World's Best. So why just bring home a bag of beans when you can have an authentic farm-to-cup experience? To discover the ultimate coffee, journey the 78 miles (126 kilometres) to the neighbouring Big Island via a private custom helicopter charter, launching just minutes from Four Seasons. Your destination is Bolton Estate, home to the award-winning Kona Coffee & Tea Company. The company's owner will guide you on a customised tour of the farm and provide a tasting of various beans and roasts. The adventure continues as you helicopter back to Maui, taking in the spectacular highlights for which the Big Island is famous. There is no better vantage point to see volcanic lava flows, the majestic Hamakua coast, and Waipio Valley, which boasts 2,000-foot (610-metre) sea cliffs and 1,200-foot (366-metre) waterfalls. Then return home to Four Seasons.
A Taste of Island Life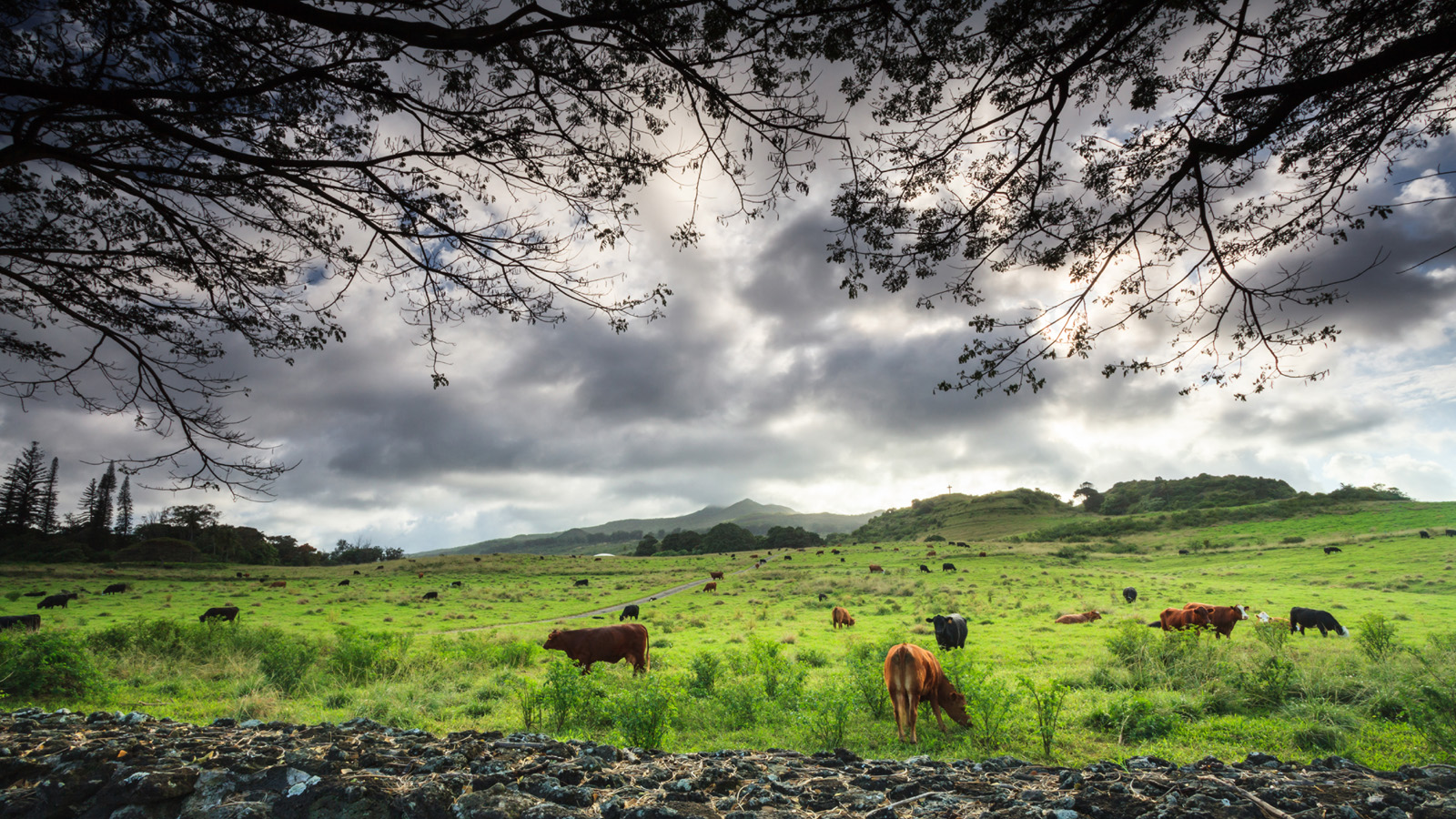 Getting there is half the fun on this exclusive culinary adventure that takes place in the famed and quaint town of Hana. Guests of Four Seasons Resort Maui soar by helicopter above towering waterfalls and rainforest peaks – and peer into Haleakala, the dormant volcano that composes 75 percent of the island – before touching down at ONO Organic Farms for a private tour and exotic fruit tasting with the farm's longtime owners. After foraging their favorites, it's off to nearby Hana Ranch. Along the way, guests are led by a cultural expert on a customizable adventure, such as a swim in the lava caves at Waianapanapa Black Sand Beach or a hike to a waterfall deep in the bamboo forest.
After working up an appetite, guests arrive to Hana Ranch's picturesque farmhouse for the main event: a multi-course lunch personally prepared by Four Seasons Executive Chef Craig Dryhurst and Hana Ranch Chef Gary Johnson. This thoughtful meal incorporates the fruit harvested at ONO Organic Farms into dishes using the freshest farm and ranch offerings. The personalized feast is accompanied by a bottle of wine hand-selected by a Four Seasons sommelier to complement Maui's freshest flavors. Finally, as the day of Hana adventure and culinary surprises comes to a close, guests return to the Resort via private helicopter.
Learn More
Whale Watch Photo Excursion: Seasonal, December – May
Join underwater fine-art photography duo, the Cesere Brothers, on an incomparable Hawaiian whale-watching adventure. This highly customisable excursion allows you to experience the whales with two of Maui's most knowledgeable whale experts and top photographers, Dan and John Cesere. The Cesere Brothers are part of the Keiki Kohala research team, an organisation dedicated to preserving Maui waters as a nursery, where mother whales can safely raise their calves. They are also award-winning photographers and artists-in-residence at Four Seasons Maui. This tour is perfect if you want to take your own above- or below-water shots of marine life, or if you simply wish to enjoy the show while the experts capture images for you to take home. Tours do not include underwater photography of humpback whales, but focus on Maui's other plentiful and vibrant marine life. Whatever your preference, your custom whale-watching adventure will be one-of-a-kind.
View our Whale-Watching Video
Where the Cowboys Still Roam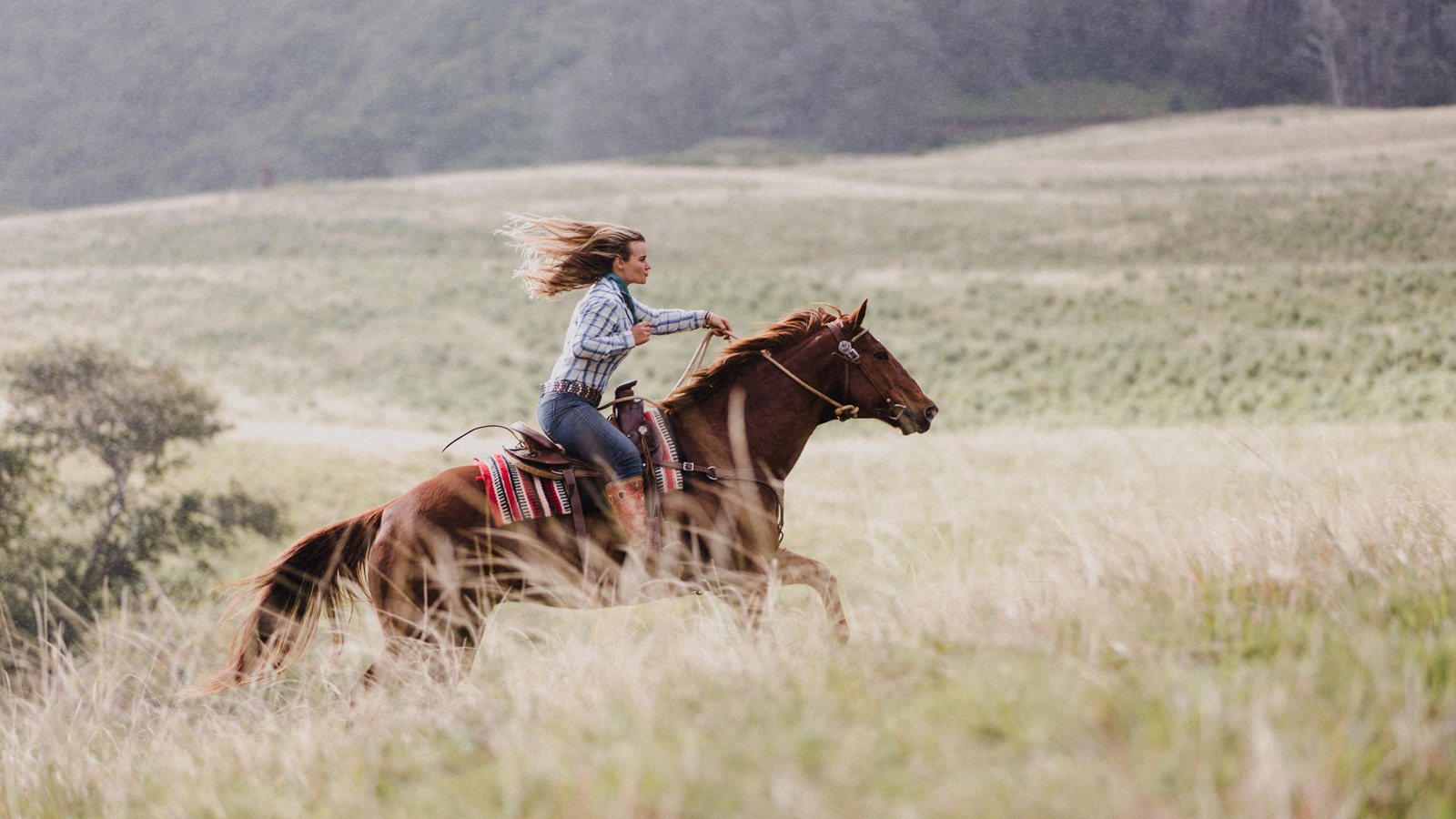 Beyond Maui's swaying palms and golden sands is an undiscovered countryside with a history so robust and culture so unique, it is a completely other Hawaii. Known to locals simply as "Upcountry," its cool, verdant hillsides are teeming with grazing cattle on sprawling ranches – and an endangered breed of gentle horsemen. These Maui paniolos (cowboys) have a rich and storied past, one that only a handful can tell and few visitors will ever know. But now, one of Maui's own legends, fifth-generation paniolo Peter Baldwin, has exclusively partnered with Four Seasons Maui, inviting guests to "talk story," as they enjoy a customized day with Four Seasons signature touches (think helicopter transfers, our Executive Chef cooking for you over an open fire, and a dedicated personal wrangler for the day) on his upcountry 820-acre Piiholo Ranch. But before you hop in the saddle to explore the ranch's rolling hills, stunning vistas and cherished endemic plants and animals, Peter, now retired from many years of ranch work, will take you on a wild ride as he paints stories of a time when an altogether different type of cowboy reigned. These are the stories of Peter's family who, in many ways, shaped Maui into what it is today, and he will tell them while touring guests through a rustic ranch cabin filled with treasured family artifacts and memorabilia. The stories are of cowboys that taught their horses to swim in the ocean so they could herd cattle onto long ships as they fought off circling sharks. Of Peter's father, known as the "Cattleman of the Century," who was known for understanding grasses and clovers as well as breeding some of the best cattle on Maui. And of Peter himself, the family's legendary figurehead, a hall-of-fame cowboy who is one of Maui's last true paniolo.