My Four Seasons
A Scent of Our Own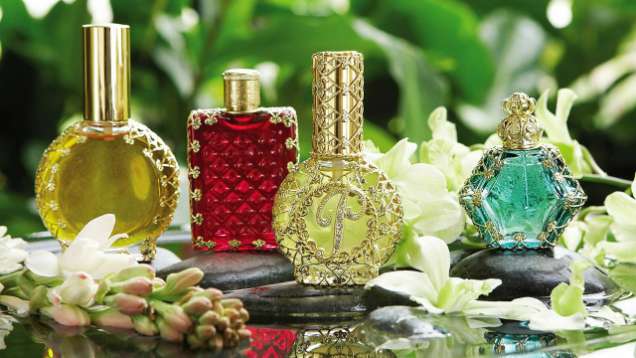 From your open-sided lanai, even in the dark of night, Maui becomes apparent—revealing herself all too readily with the welcoming scents of plumeria and maile. Since this is an experience that cannot be captured by an 18.0-megapixel DSLR camera, you'll find yourself breathing in Maui's myriad fragrances, and packing them in the suitcase of your mind.
Should you wish to bring home the essence of Maui in bottled form, it is now possible. All it takes is a visit to Ajne Rare and Precious. Founded by Jane Hendler, a natural perfumer and Master Essential Oil Therapist and Herbalist, Ajne runs a small organic farm that grows, distils and harvests nearly 3,000 organic lavender and other plants.
It is here where Hendler has ably succeeded in capturing the soul of Maui. The result: the new signature scent of Four Seasons Resort Maui—Palen'ole, which means "without boundaries" in ancient Hawaiian.
Created from plant-distilled elements indigenous to Maui, Palen'ole is 100% natural. A subtle fragrant air, with notes of fresh green leaves, moist earth and hints of rare flower, it's available in lotions, massage oils and body scents.
When you arrive home, you'll soon understand why it is said that "scent is memory", and why people believe smell to be the most powerful of our senses. Open a bottle of Palen'ole and it will stir up Proustian memories that whisk you back to your time at Four Seasons Resort Maui, in a way photos simply cannot.