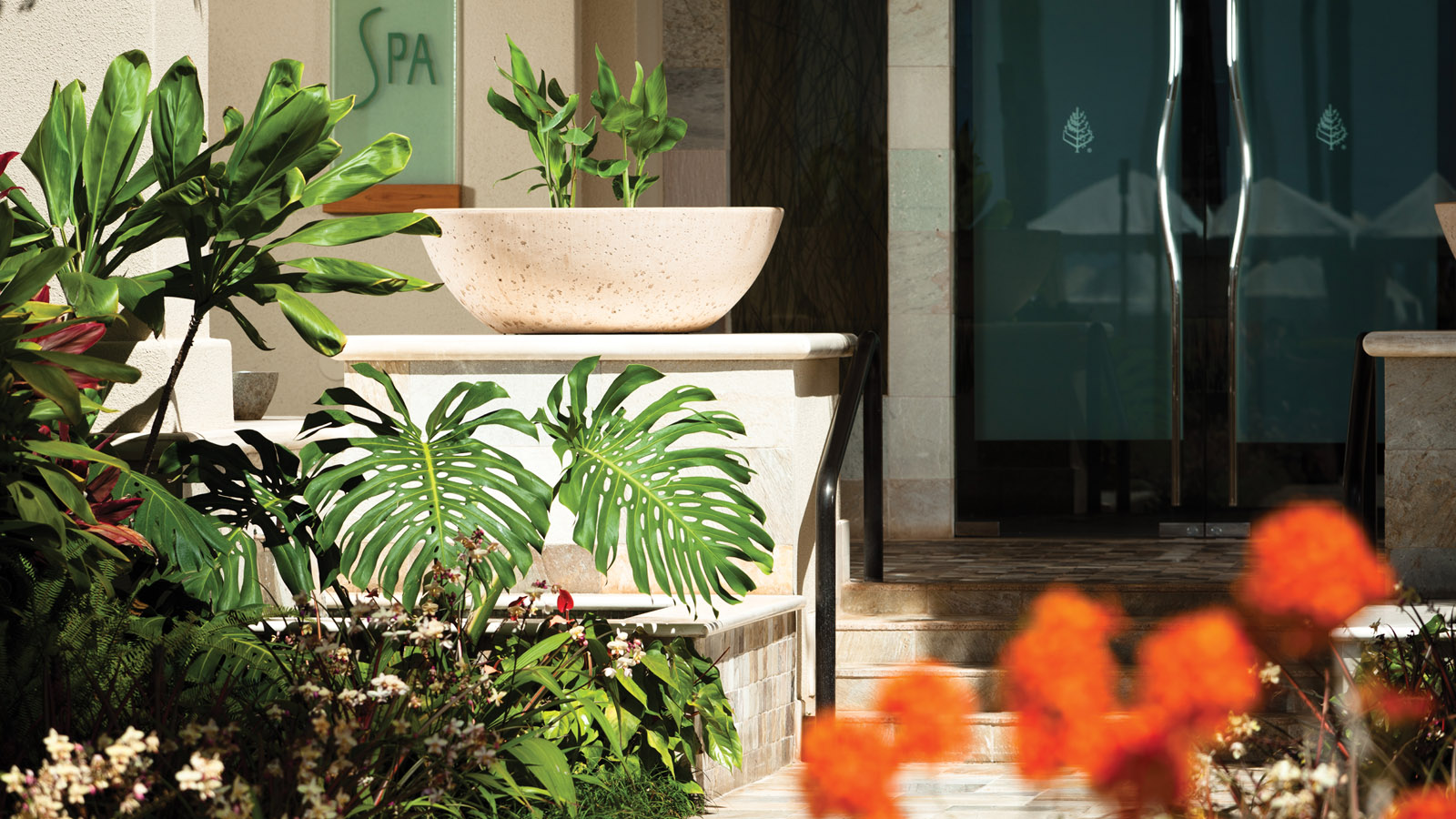 Unwind and rejuvenate in the comfort of The Spa.
For spa and tennis reservations, or for more information on our products and wellness offerings,
please contact The Spa at +1 (808) 874-2925 or by email.
I-LIPO: THE INTELLIGENT ALTERNATIVE TO LIPOSUCTION

Introducing the no pain, no surgery, no downtime body shaping solution. i-Lipo is the intelligent, non-surgical alternative to liposuction. It is the first FDA-approved treatment clinically proven to reduce cellulite, tighten skin, and contour the body, and it is available at The Spa under the supervision of Dr. Emerson.
Wellness Offerings

Alternative therapies cultivate an improved lifestyle through wellness, natural healing, spirituality, and creativity. Available services include Acupuncture, Meditation, and Intuitive Astrology. Chiropractic services and BioTerrain Nutritional Testing from Dr. Emerson can be scheduled through The Spa. Dr.Emerson is a board certified sports physician with the American Chiropractic Board of Sports Physicians.
POOLSIDE OFFERINGS BY THE SPA

Our "Spa Tapas" menu offers therapeutic benefits through a variety of unique treatments. In the comfort of your lounge chair, enjoy a massage or revitalize your skin with a sun-soothing facial treatment. Enhance your poolside experience with the help of EyeSlices to hydrate fine lines and reduce under-eye darkness or puffiness. Treat tired and sore feet to the soothing essential oils of our Deep Blue rub, or soothe sun-kissed skin with our ISUN After Sun products.
MASSAGE & BODY TREATMENTS

Voted the top spa in Hawaii by the readers of Condé Nast, The Spa specializes in Hawaiian treatments utilizing indigenous ingredients. Try a traditional Hawaiian massage, the Lomi Mohala, or our most popular body treatment, E Ola Hou / Hawaiian Healing Wrap. Enjoy a pick-me-up and the therapeutic benefits of coffee with our newest body scrub treatment – the Espresso Lift.
Facials

The Spa is pleased to offer HydraFacial MD™ – a unique facial service utilizing advanced medical technology to merge soothing and invigorating Spa therapies and achieve instant, lasting results. Remove impurities, reduce redness, and improve the look of fine lines and wrinkles without any downtime. The Spa also features a range of facials from introductory cleansing services to hi-tech anti-aging treatments. Well-known brands include Kate Somerville, Hydropeptide, ISUN, and Organic Male.
Fitness

Complimentary classes daily in both the Aerobics Room on our Lower Lobby and a private room on the Lobby Level. Try our newest class – Maui Mixed Plate, Mix it up! – for an intense workout using the rebounder, fit-ball, and free weights. Enjoy three Spin classes daily. Reservations for Spin will be taken the day prior to class and a fee will apply for each class.
Keep up to date with all the fun new happenings on our Pinterest page.