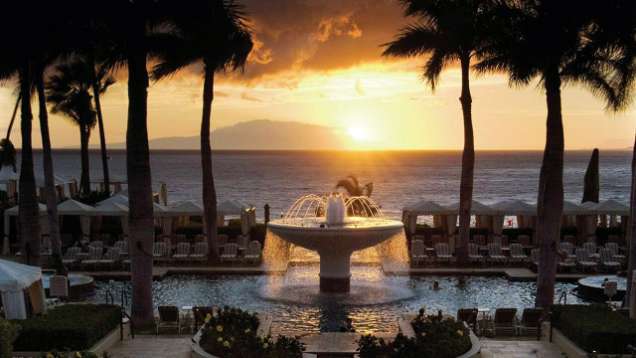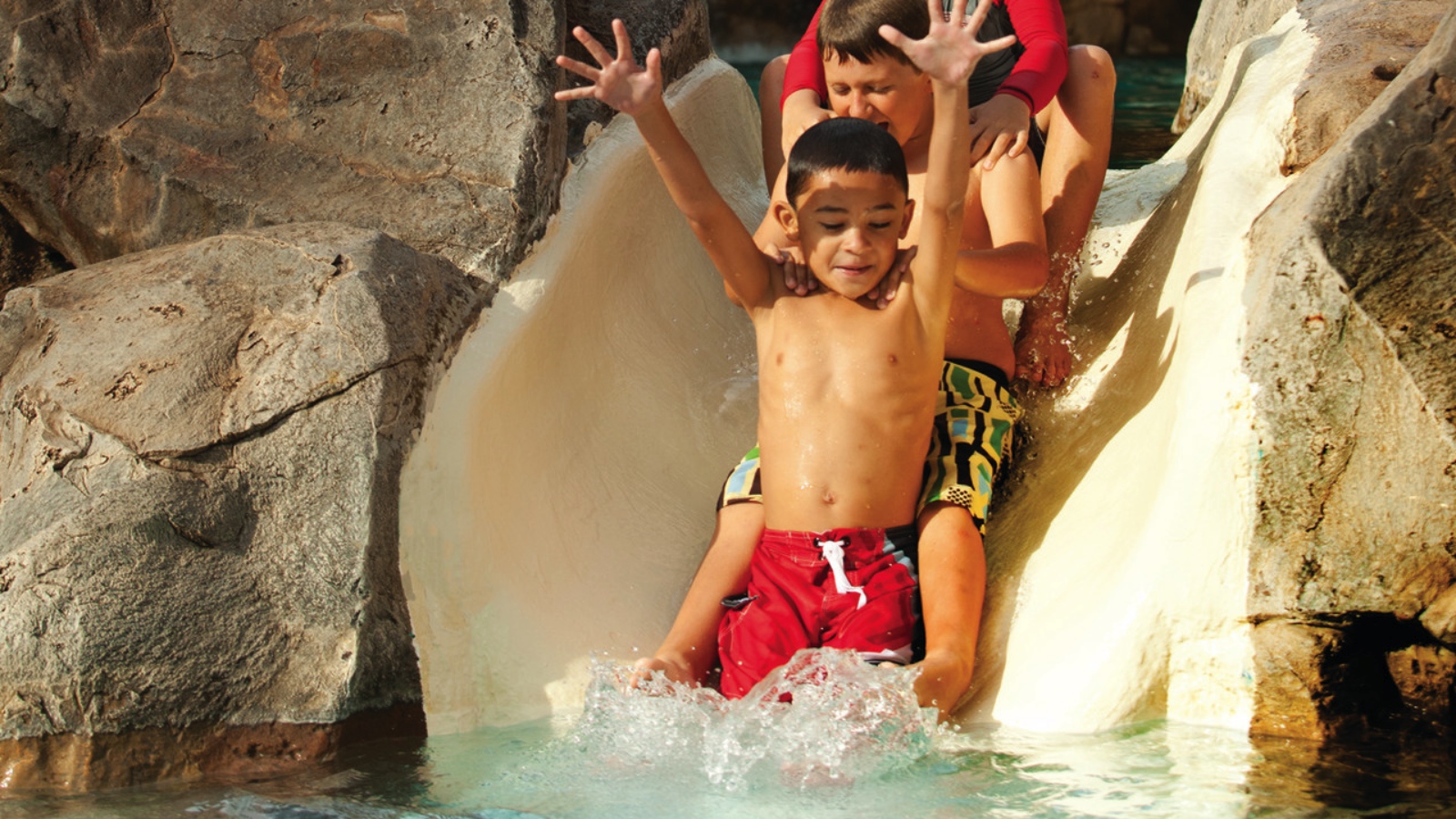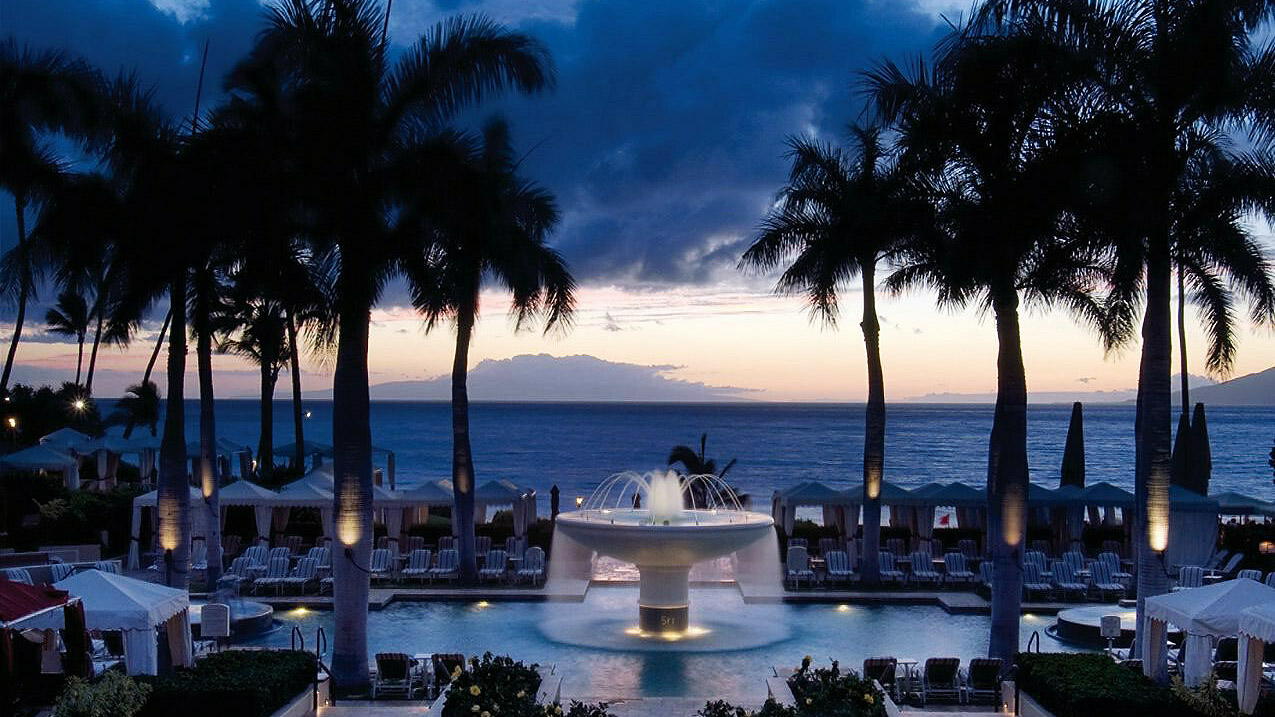 Fountain Pool and Waterfall Pool
Our iconic Fountain Pool and children's Waterfall Pool are ideal spots to enjoy the day with family and friends. Our legendary poolside service begins at 7:00 am and continues through 5:30 pm. All lounge chairs and one cabana per room are available on a first-come, first-served basis. At both pools, one representative per family must be present at the time of seating. (Items placed on chairs prior to 7:00 am do not constitute possession of those chairs and will be removed and held by staff.) Vacated chairs will be held for up to one hour prior to re-issuing, if needed.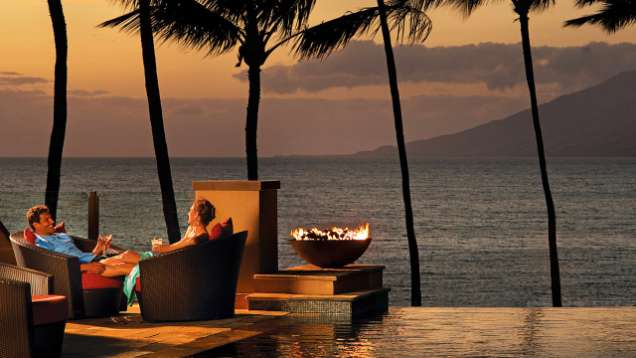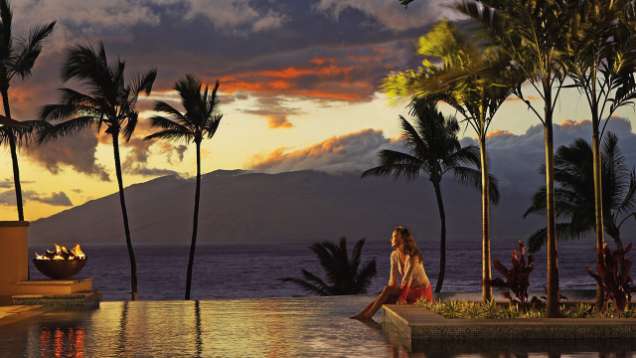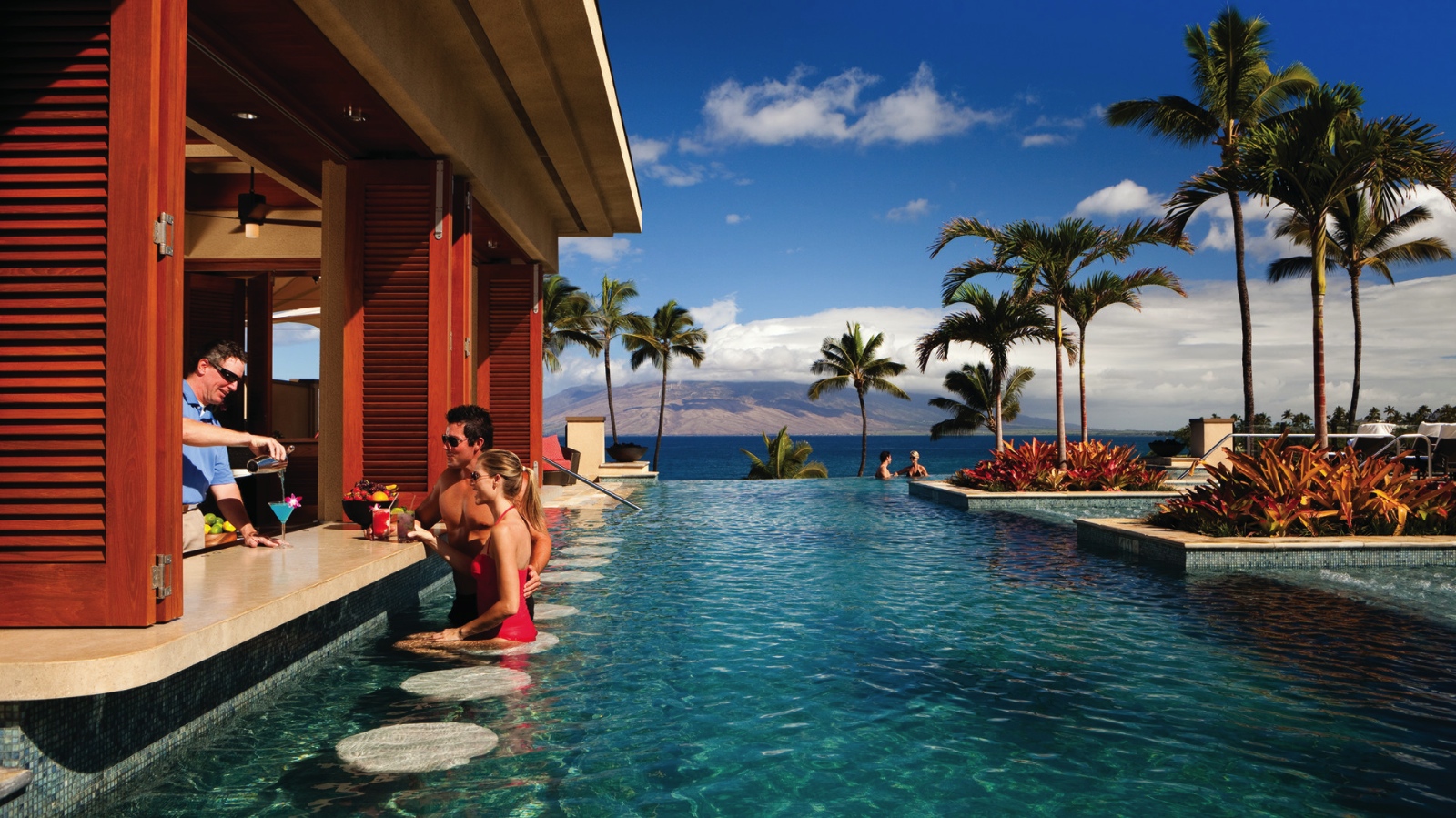 Serenity Pool
Our adults-only, infinity-edge Serenity Pool offers a quiet oasis for those looking to escape the lively buzz of our Fountain and Waterfall Pools. Boasting stunning views of the Pacific and the West Maui Mountains, the Serenity Pool has become a favorite spot amongst our guests.
Luxury Cabanas are open for advance reservations. Cabanas feature a flat-screen HD television with wireless headsets, wireless and wired Internet access, mini refrigerator, safe, couches and lounge chairs. Suggested occupancy is two people. Maximum occupancy is four people.
Guests may reserve one cabana per family for up to two days through the dates of December 22, 2013, and January 2, 2014. On December 7, cabana reservations may be booked for additional days based upon availability; however, it still remains one cabana per family. Ocean-facing "Missoni" Luxury Cabanas are $545.00 per day; Ocean View Luxury Cabanas are $465.00 per day. Cabanas will be pre-assigned upon booking. For all other dates outside of the above-mentioned dates, a cabana reservation may be booked at any time by emailing our Reservations Department, or by calling +1 (800) 334-6284, though will not be pre-assigned and is available on a first-come basis, first-served basis.
All chaise lounge chairs at the Serenity Pool are available on a first-come, first-served basis, through the lobby-level entrance, starting at 7:00 am. There will be a maximum of two chairs allotted for every one guest.
*Guests must be at least 21 years of age to enter the Serenity Pool area. ID is required.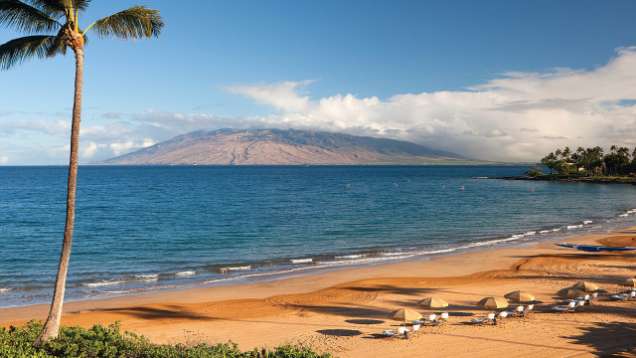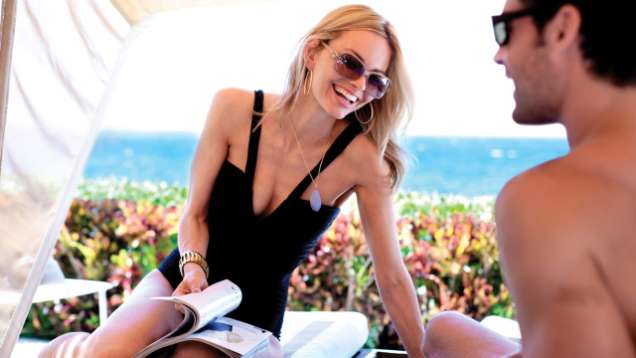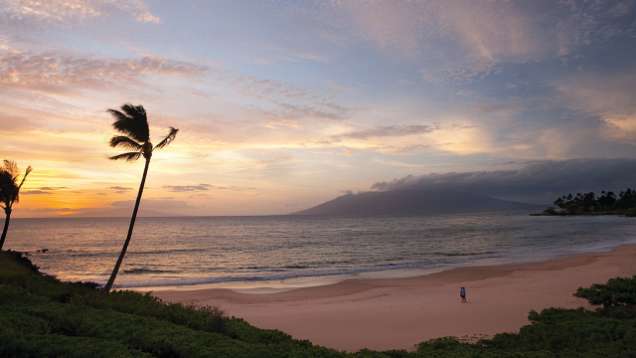 Wailea Beach
The golden sands and gentle waters of Wailea Beach are just steps away from the Resort. The breathtaking beach beckons snorkelers, paddle-boarders, scuba divers, swimmers and sun-bathers alike. The beach is staffed with attendants who are available to assist guests from 6:30 am to sunset. All beach seating is available on a first-come, first-served basis. Any chair left unattended will be cleared by the Four Seasons Beach Staff as required by the Hawaii State Department of Land and Natural Resources.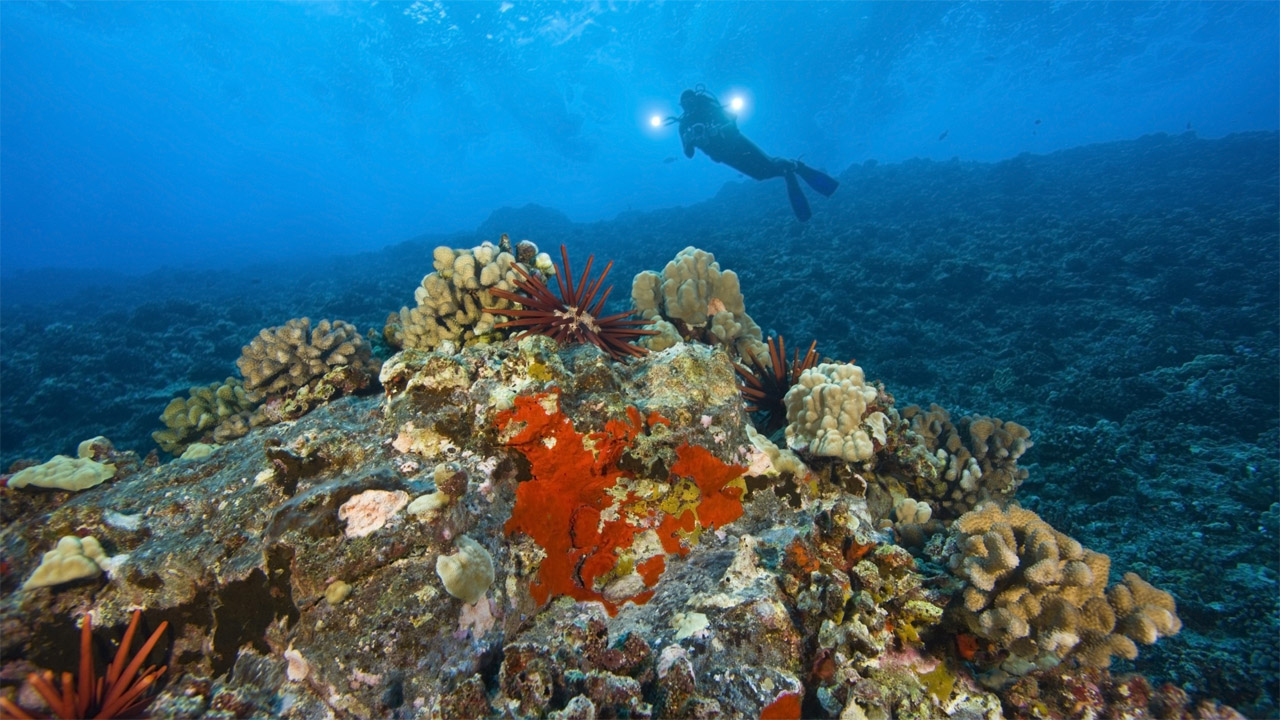 Maui Undersea Adventures
Our resident ocean experts, Maui Undersea Adventures (MUSA), offer an array of water activities. Guided tours include scuba diving, scooter snorkeling, kayaking, and stand-up paddle-boarding. Kayak and paddle-board rentals are also available on a first-come, first-served basis. Advance reservations for guided tours are required. Contact the Concierge at +1 (808) 874-2201, or by direct email at concierge.maui@fourseasons.com.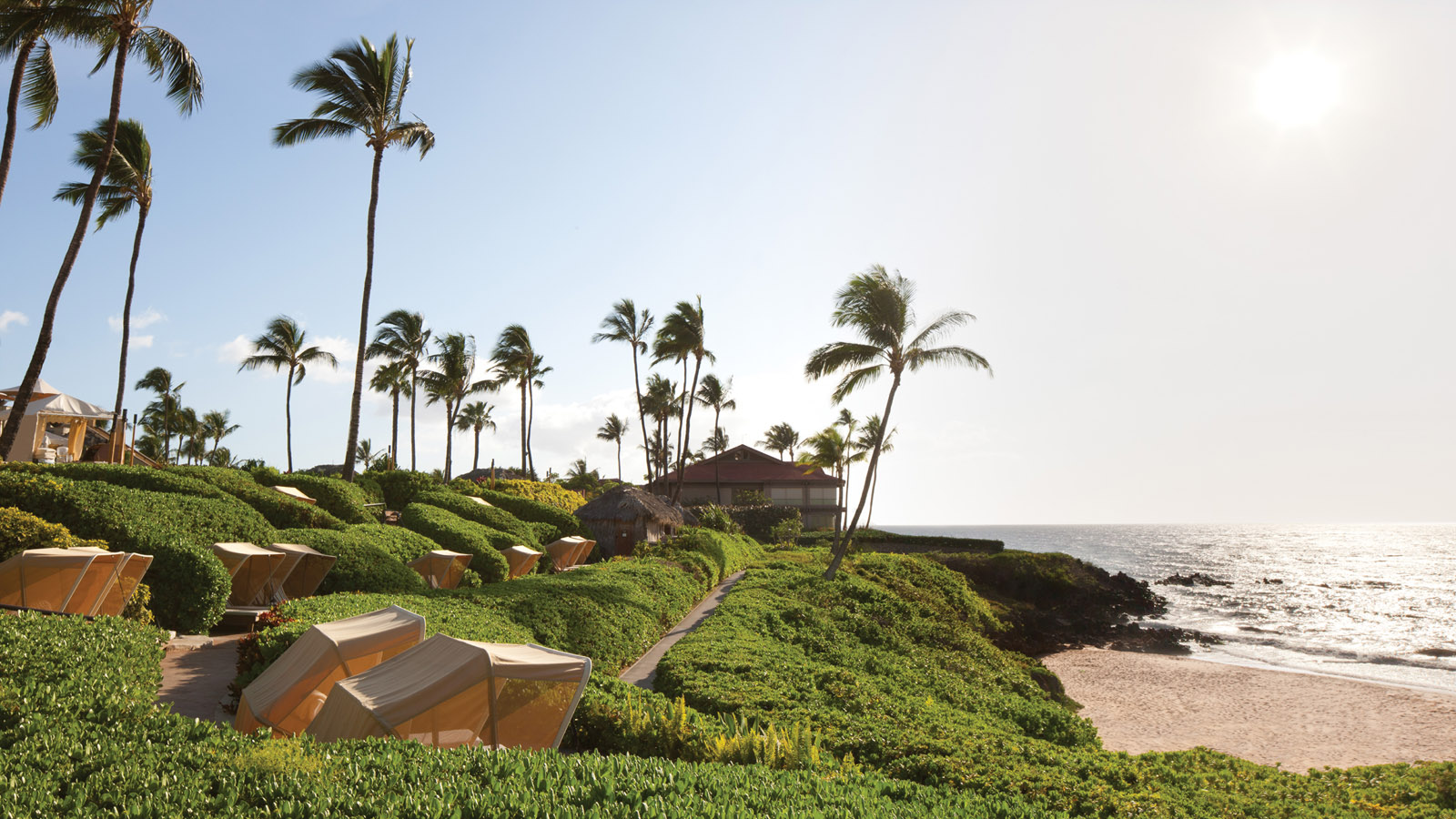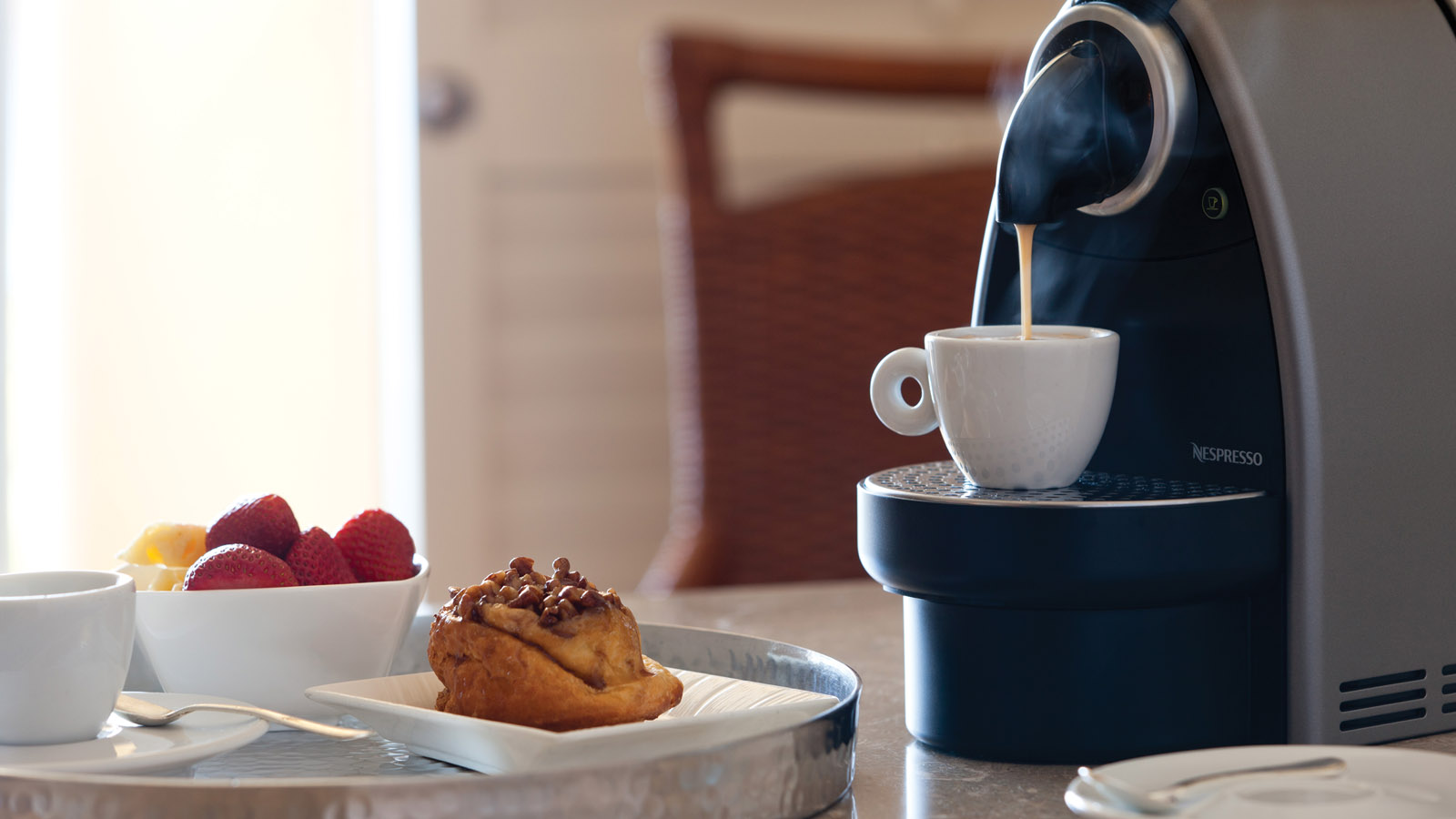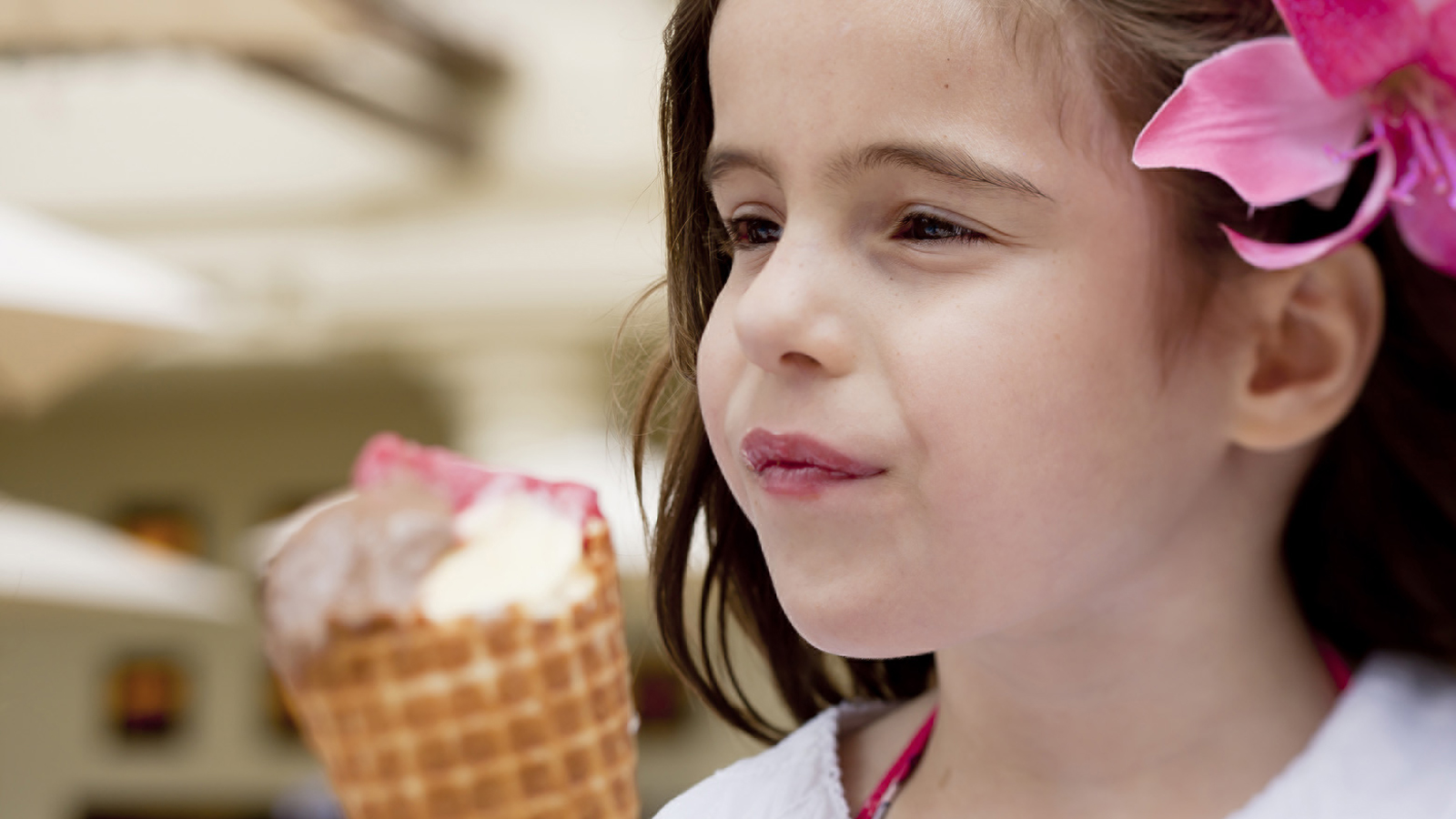 Snorkels
This beach-walk venue serves pastries, coffee and espresso, salads, sandwiches as well as treats to beat the heat like snow cones, chilled beverages, and ice cream. Snorkel rentals are offered on a daily basis, weather permitting.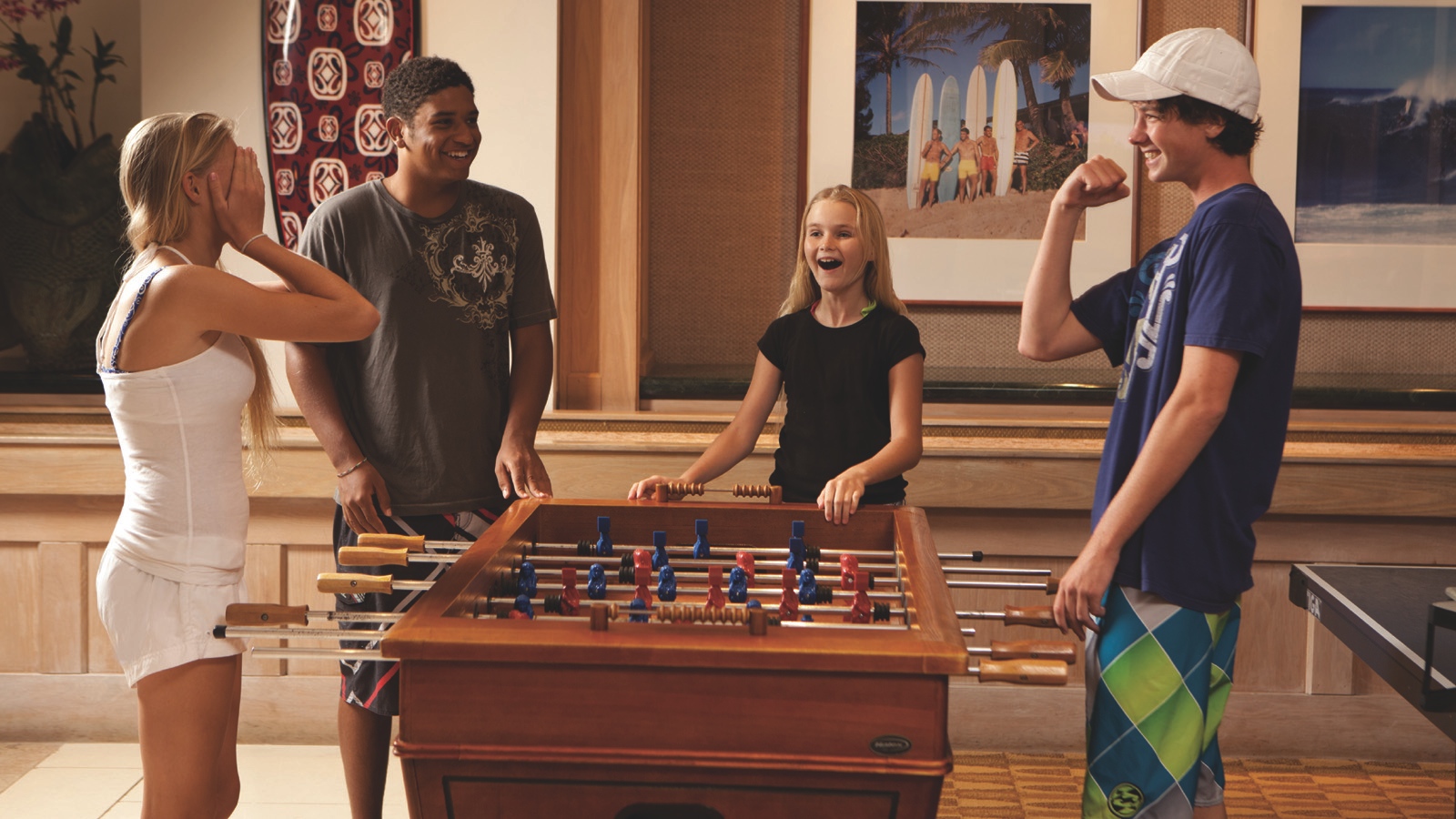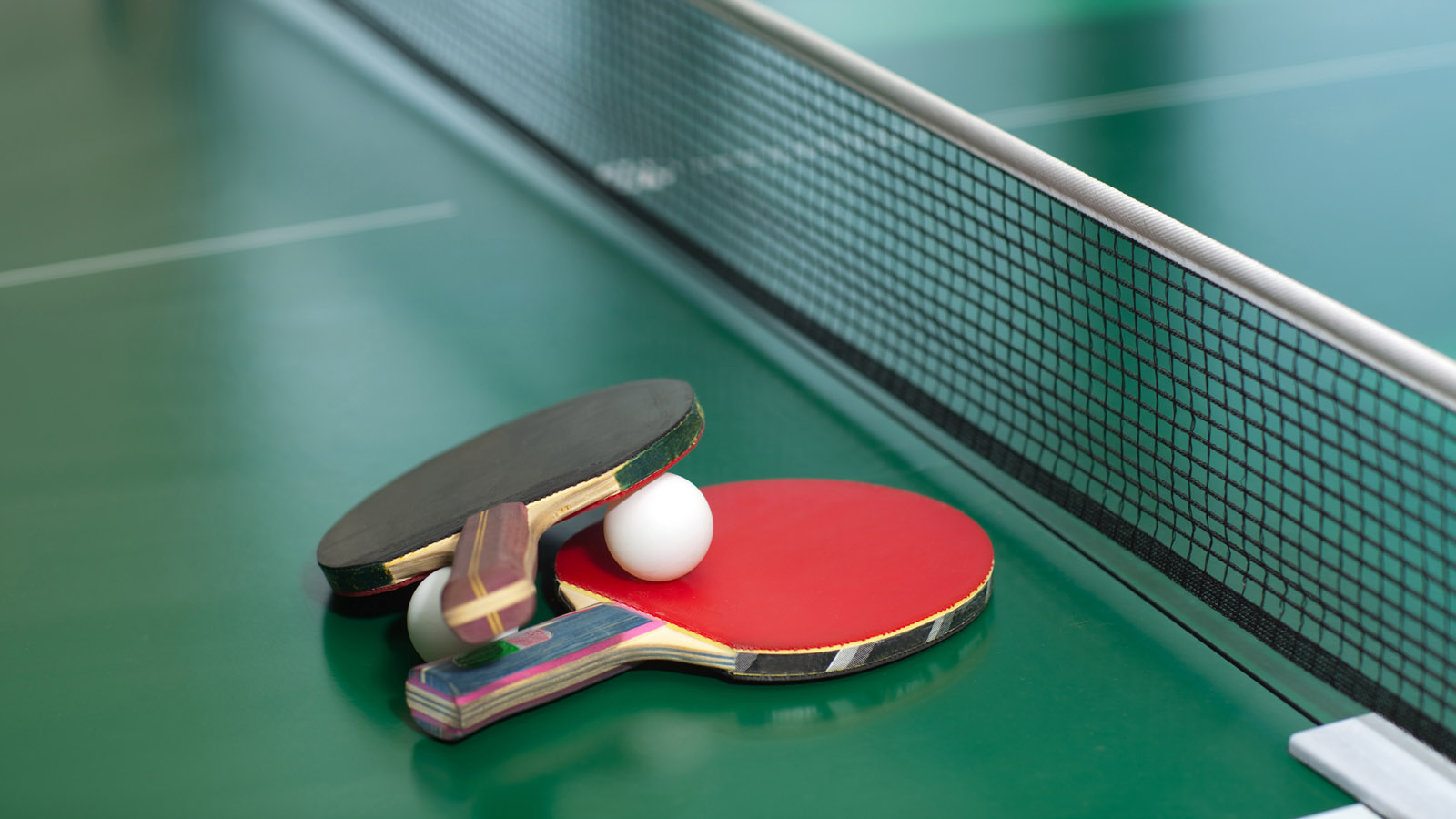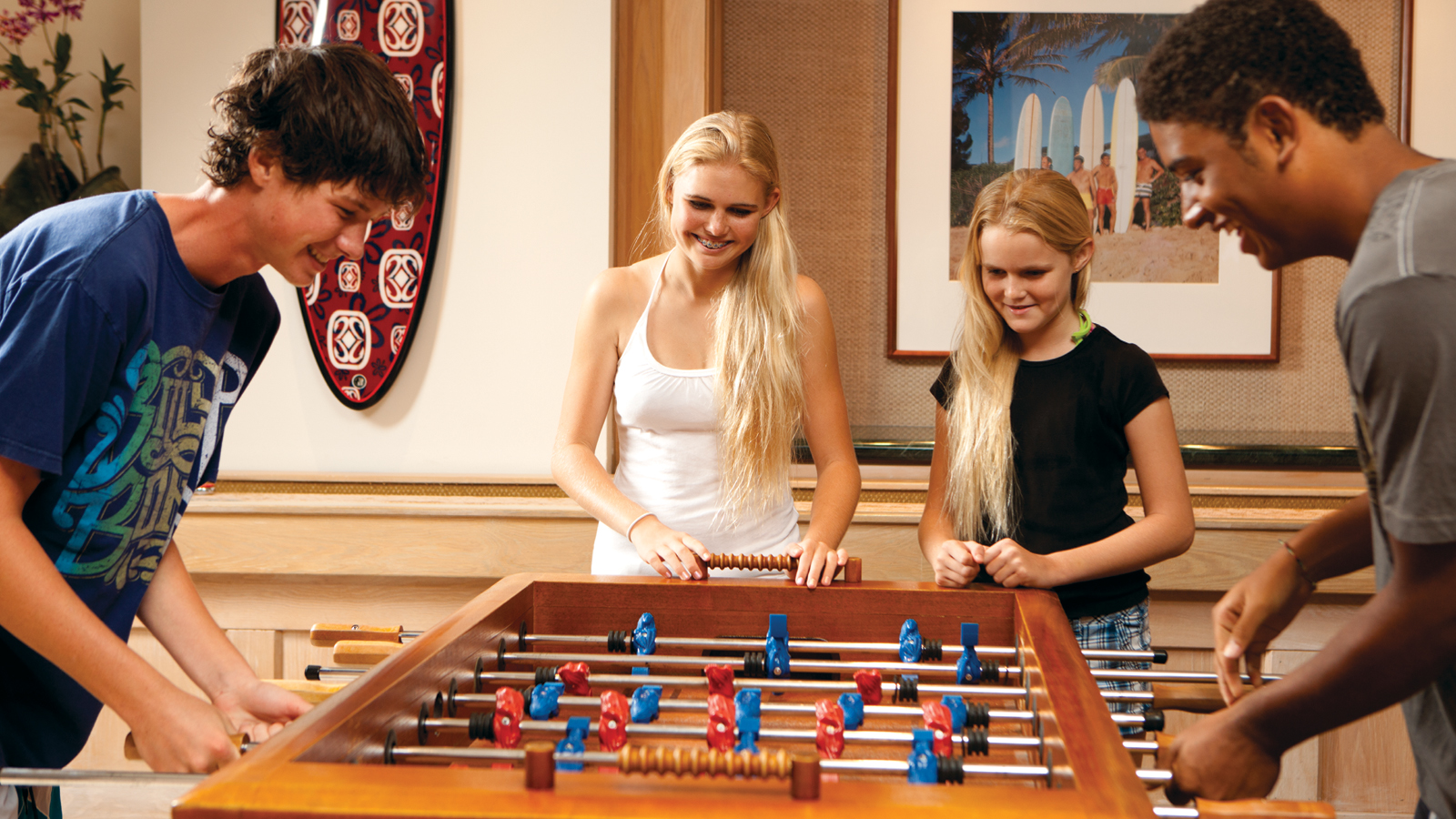 Games Room
Offering ping pong, shuffleboard, pool table, video gaming systems, and more, the Games Room is a perfect place to cool off from the sun. This family environment is alcohol-free.