Top 10 Activity Recommendations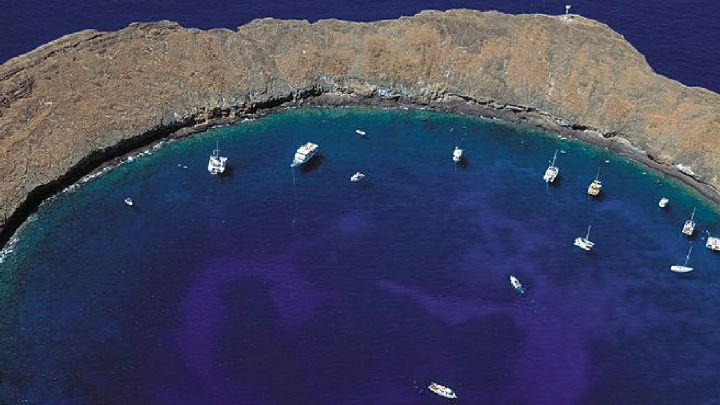 Chef Concierge Sam shares his top 10 Maui activities: "I truly believe Maui is an ideal travel destination. Whether you are an adventure seeker, looking for indulgence, or simply want to unwind, there is something for everyone here – and it's all easily accessible from the sunny shores of Wailea."
1. Snorkelling

Snorkelling is Maui's most popular activity, and the island offers a wide range of snorkelling excursions, including one that's right for you! Relax on a catamaran or zip out on a Zodiac to Molokini, Turtle Town, Lanai or a number of other outstanding sites. You can even join our on-site experts, Maui Undersea Adventures, on an exhilarating scooter snorkel tour and see turtles, tropical fish and more, right in front of the Resort.

2. Lu'au

Celebrate the essence of aloha with a traditional Hawaiian feast. Against the backdrop of a beautiful Pacific sunset, sample authentic Hawaiian cuisine, enjoy island cocktails and delight in Polynesian music and dances. A can't-miss cultural event, lu'aus offer our guests a taste of the Hawaiian spirit.
3. Road to Hana

Conquer the 617 hairpin curves and 54 one-lane bridges of the famed Road to Hana. This full-day journey offers glistening waterfalls, tropical flora and lush sea cliffs – all a stone's throw from the winding road. Points of interest are abundant along the way, giving you the opportunity to revitalize your senses with an invigorating waterfall swim, stroll through a botanical garden, picnic at Wainapanapa black-sand beach, and share in the magic of Hana.
4. Haleakala at Sunset

The "House of the Sun," our majestic dormant volcano Haleakala, inspires even the most experienced travellers. The most popular time to visit the summit is sunrise, as seeing Mother Nature's dawn from a perch 10,023 feet (3,055 metres) above sea level is truly spectacular, but stunning panoramic views are just as breathtaking at sunset – and you get to skip the punishing 3:00 am wake-up call.

5. An Oceanside Treatment at The Spa at Four Seasons Resort Maui

Hawaiian legend says that if you wish to nurture your body, relax your mind and rejuvenate your spirit, go to the water. At the edge of the water, the Spa has three authentically constructed hales (thatched huts) where guests can relax with a massage while surrounded by the sounds of the ocean and the scents of tropical flowers.
6. Maui Undersea Adventures

An underwater world of adventure awaits you in the Resort's backyard. Discover Wailea's rich marine and coral life with our on-site team of experienced water specialists. From daily scuba clinics to stand-up paddleboard lessons and eco-kayaking tours, Maui Undersea Adventures is here to aid you in your quest for all things oceanic.
7. Helicopter Tour

Discover Maui's most remote locations on a breathtaking helicopter tour. Experienced pilots share their expert knowledge of Maui's history, geography and ecology on these truly amazing adventures. Choose from West Maui Mountains, Hana-Haleakala, the Complete Island Tour or West Maui-Molokai.
8. Whale Watching

Every year from mid-December through mid-May, Maui's favourite visitors, humpback whales, make their annual trip to the area. An estimated 4,000 to 5,000 whales migrate every winter for mating, calving and nursing. Nothing is quite as awe-inspiring as seeing these gentle giants display their amazing acrobatic feats.
9. The North Shore

Shop an array of eclectic local boutiques in the island's charming North Shore town of Paia. Enjoy a no-frills, no-gimmicks fresh fish plate at Paia Fish Market, then make your way out to Hookipa Beach Park to catch windsurfing, kiteboarding and surfing legends and pros ride the island's biggest waves.
10. Leoda's Kitchen and Pie Shop

Heading to the West Side? Indulge in a house-made pie at Leoda's on your way. Blink and you'll miss it, this quaint eatery is in the tiny town of Olowalu. The Macnut Chocolate Praline Pie is simply heavenly and worth every calorie!