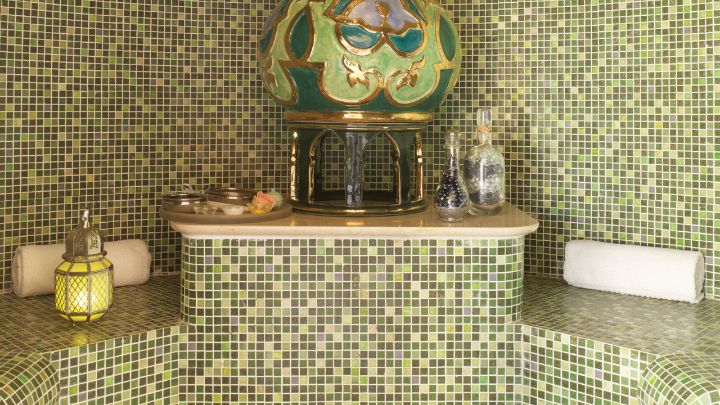 Authentic Hammam Indulgence
This deeply traditional Hammam begins by slathering the body in olive oil–based black soap followed by a full exfoliation using a kessa glove. The ghassoul body mask, made from clay found in the Atlas Mountains, rids your body of toxins, leaving you feeling deeply cleansed.
Moroccan Hammam Ritual By MarocMaroc
Let us take you on a journey through time and tradition. A deep steam in the hammam followed by gentle brushing with a kessa glove will exfoliate your skin in preparation for a ghassoul clay mask to detoxify within and remove impurities without. A ceremonial rinse and our signature Marrakech Massage complete this ritual.
Moroccan Well-Being By MarocMaroc
This deluxe ritual begins with our signature Marrakech Hammam Indulgence followed by a soothing Marrakech Massage. Once you've reached a deep state of relaxation, feel any residual stress melt away with a facial based on natural, indigenous ingredients and tailored to your skin type.
Note: Prices and treatments are subject to change without notice. Treatments are available in-room for an additional 40%. We suggest that you arrive 20 minutes prior to your appointment time in order to enjoy our facilities, including steam rooms, saunas, relaxation rooms and gardens, with complimentary refreshments. Should you wish to cancel or reschedule, please advise us at least four (4) hours prior to your appointment time in order to avoid a 100% cancellation fee.