Visitors in search of a conveniently located pied-à-terre should look no further than Four Seasons Resort Marrakech. Here, you'll be ideally situated for exploring all that the Red City has to offer – you can spend the morning shopping the souks, the afternoon leisurely sightseeing and still make it back to the tranquil Resort grounds in time to catch the sunset.
Ancient gardens
Across from the Resort, Menara Gardens is a beautiful, 88-hectare (217-acre) oasis dating back to the 12th century. Built as a cooling, green respite for city residents by Abd al-Mu'min – a ruler from the Berber-Muslim Almohad caliphate – it serves the same purpose for visitors today who come to stroll among rows of palm, fruit and olive trees that surround a gleaming lake. The gardens were refurbished during the 19th century, and a green-tiled pavilion was added for the privacy of local sultans.
Street Life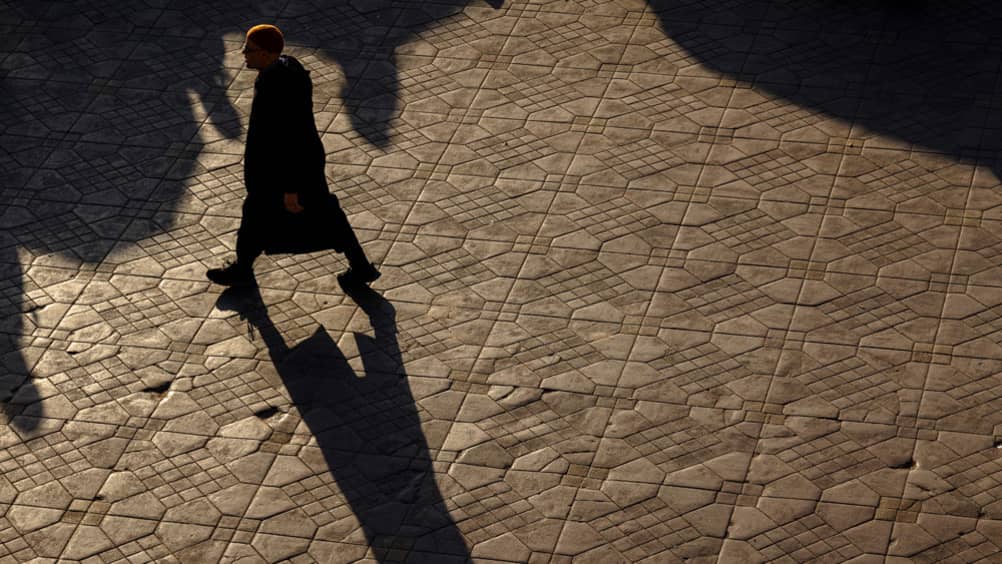 Photography Eduardo Blanco / Alamy Stock Photo
The bustling Jemaa el Fna is the beating heart of the Medina. Snake charmers, acrobats, dancers, storytellers, food vendors, musicians and magicians convene here every day, making it the most vibrant public square on the African continent. If you begin to feel overwhelmed by all the activity, watch the hustle and bustle from a tranquil rooftop terrace at one of the surrounding cafés.
Fabulous Palaces
To get a taste of traditional Moroccan design at its most opulent, head to the Palais Bahia. Built by two of the sultan's grand viziers in the late 19th century, it was intended to be the world's grandest palace blending extravagant Andalusian and Moorish design and architecture to dazzling effect. Think eye-candy extraordinaire in the form of carved cedar ceilings and doors, magnificent archways, elaborate stucco plasterwork, elaborate zellige tile work, marble courtyards and jewel-coloured tadelakt walls.
Sensational Souks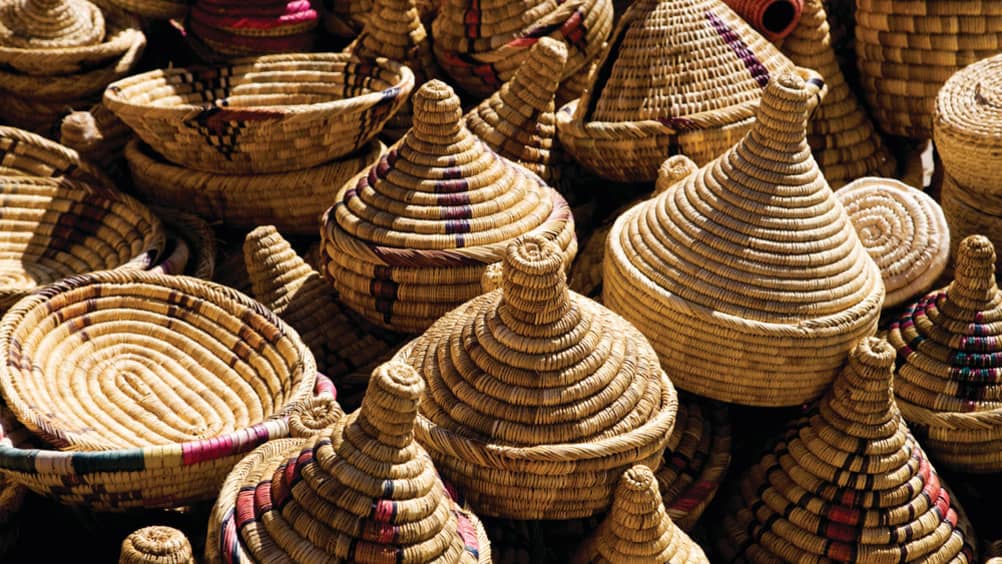 Photography courtesy Four Seasons Hotels and Resorts
A tangle of narrow lanes and alleyways, the souks are a treasure trove of all your heart desires. Traditional spice vendors and herbalists mix highly effective beauty cures and delectable seasonings. Kaftans and babouche slippers co-exist with leather pouffes and antique rugs; lanterns inlaid with coloured glass and polished brass candlesticks vie for space next to beaten copper baths and antique wooden doors. Don't be dismayed if you get lost – that's half the fun.
Arabic History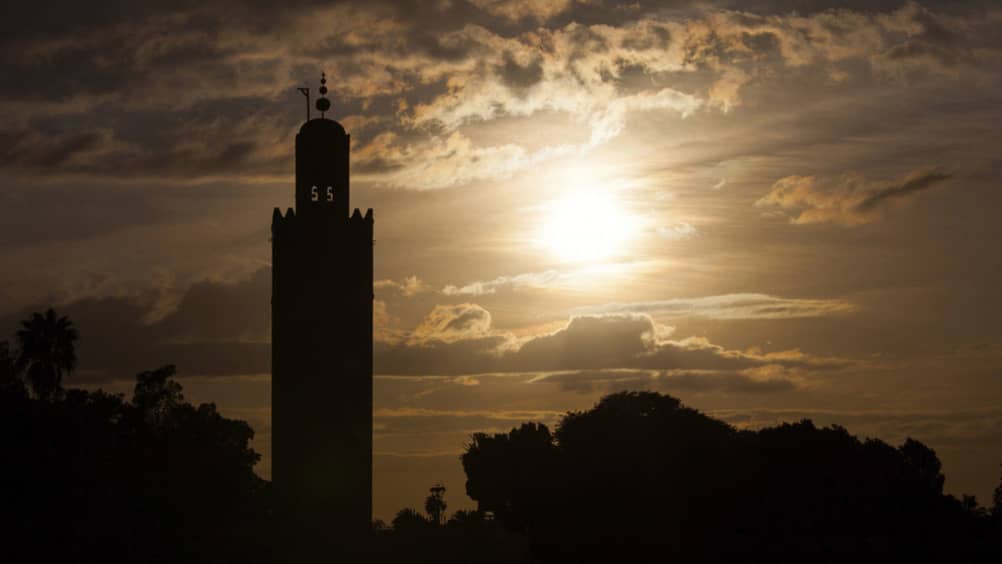 Photography Dan Mirica12 / Thinkstock
Just west of Jemaa el Fna, the Koutoubia Mosque is the most prominent landmark in Marrakech. It was one of the world's tallest when it was built in the 12th century and while that's no longer the case, its 68-metre (223-foot) minaret is still the tallest structure locally, thanks to regulations in the Medina that don't allow structures to be built higher than a palm tree. The mosque is open only to Muslims, but its lovely rose garden welcomes non-Muslim visitors and gives the best vantage point.
Jardin Marjorelle
Many expats have called Marrakech home, among them the iconic French painter Jacques Majorelle and fashion designer Yves Saint Laurent. See their legacies at Jardin Marjorelle, a botanical garden created by Majorelle in the 1930s and later purchased and restored by Saint Laurent. Stroll among lily ponds and rare plants from around the globe, including cacti from America's Southwest, bamboo from Southeast Asia and palm trees from India. Stop by the museum to admire Saint Laurent's personal collection of Islamic art, and pick up gifts in the garden's excellent boutique shop.
Art galleries
Home to Morocco's first fine-arts school, Marrakech is a creative hub with many world-class galleries. La Galerie 127 houses changing exhibitions of travel-inspired images by contemporary international photographers. One street over you'll find the David Bloch Gallery, which showcases street art and works by graffiti artists. Explore Marrakech's creative scene further at Galerie Rê, an elegantly designed space that features innovative works from around the world – sculptures, paintings and photographs – and that doubles as a venue for a variety of events and musical performances.
Four Seasons Resort Marrakech