Destination
Insider's Shopping Guide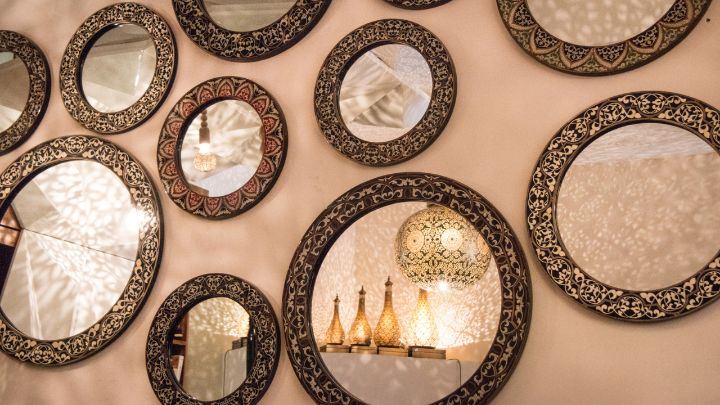 Stroll with us through the Red City's shopping hot spots. From the Medina's historic souks to up-and-coming new neighborhoods brimming with contemporary, made-in-Morocco treasures. Ask the Four Seasons concierge team for specific stores.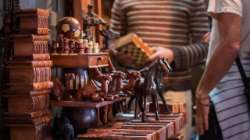 ATMOSPHERIC SOUKS
Nowhere else encapsulates the vibrant energy of Marrakech like the tangle of lanes that make up the souks, where artisans still craft their wares from tiny, hole-in-the-wall workshops. It's worth making a beeline for specialists like La Maison du Kaftan, Tazi Frères, Khalid Art Gallery, Boutique at El Fenn and Aux Merveilles de Marrakech too.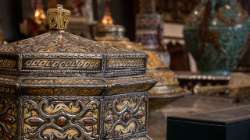 BOUTIQUE GUELIZ
Marrakech's most up-and-coming neighbourhood, Gueliz provides a dramatic contrast to the Medina's traditional markets, with a superb array of destination boutiques for style-savvy shoppers. Hit Atika for moccasin pumps, Le Chapelier for straw hats, Lalla for must-have bags and concept store 33 Majorelle for contemporary home accessories and fashion.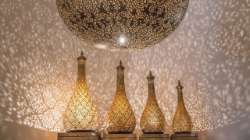 SIDI GHANEM
Otherwise known as the Industrial Quarter, this area has been growing quietly over the last 10 years as interiors and fashion designers have based their ateliers here. It's well worth spending a half-day prowling for bargains. Hit Chabi Chic for ceramics, Côté Bougie for candles and Artisans Createurs for bespoke furniture.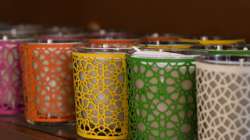 ALMAZAR MALL (ZONE DE L'AGUEDAL)
Morocco's first completely covered outdoor mall offers everything under one roof, from organic local skincare products and items from local fashion designers, to international high-street chains. There's also a food court where hungry shoppers can indulge in a smorgasbord of flavours including Moroccan, Italian, Korean, Indian, American and Thai.
Souk Cherifia
This covered, first-floor concept souk is located just below the Terrasse des Épices (a chic lunch stop) and is a treasure trove of intimate shops that showcase the best of the city's contemporary designers. Pope into Art/C for statement haute couture, Chabi Chic for groovy ceramics and La Maison Bahira for hand embroidered, Egyptian cotton bed linens.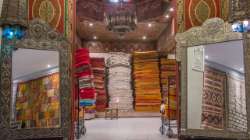 Magic Carpets
The carpet souk proper, located just off the Rahba Lakdima, offers an endless selection of Moroccan tribal rugs to peruse. Or, you can go straight to carpet designer, Soufiane, who has a superb eye for the modern. For collector's items and antiques, look no further than fourth-generation gurus Ben Rahal on the Rue de la Liberté, Gueliz.