Couples' Experiences
Romance in Marrakech
A relaxed, romantic getaway exploring the Red City is hard to beat. Stroll hand-in-hand through the world-famous Jardin Majorelle, enjoy an unforgettable dinner in the Agafay Desert, or take a moonlit carriage ride around the ramparts. In the expert hands of Four Seasons, Marrakech is a lovers' paradise. Learn about romantic Resort activities here.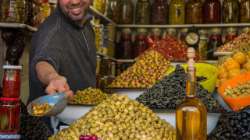 MEDINA FOOD TOUR
Let our expert guide lead you and your loved one to the very best food vendors in the Medina. Available by day or evening, a street food tour is a great way to sample local specialties such as slow-cooked beef (tangia), smoky lamb brochettes, grilled sardine sandwiches and crisp doughnuts.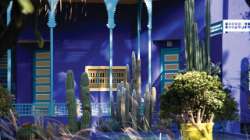 MAJORELLE GARDEN
Stroll hand in hand through this world-famous garden, created by the French painter Jacques Majorelle in the 1920s, and then magnificently restored by designer Yves Saint Laurent in the 1980s. This garden is filled with beautiful plants and vibrant colours.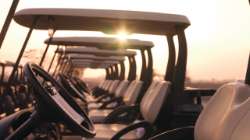 GOLF IN THE DESERT
Discover brilliant green fairways in the desert! Four Seasons can book your tee times at a variety of exceptional Marrakech golf courses within 25 minutes of our Resort. Ideal for serious golfers and beginners wishing to improve their skills.
ANIMA GARDEN
Artist André Heller has created a two-hectare (five-acre) garden that's a magical attraction in the Ourika Valley. Beautiful and imaginative, this opulent sanctuary is a magical place of sensuality, wonder, contemplation and inspiration.