Couples' Experiences
Adventurous
Exotic and mysterious, Marrakech is an exhilarating playground for adventure. You and your partner can share the thrill of discovering world-famous landmarks, and experiencing heart-racing thrills. Let Four Seasons help make all the arrangements – whether you want to ride a camel, zipline above canyons or take a hot-air balloon ride across the desert.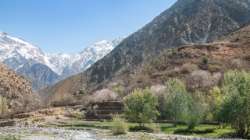 ADVENTURE CAMP
For a range of thrills, head to Terres d'Amanar, a beautiful estate in the foothills of the Atlas Mountains, just 30 minutes from Marrakech. Try the ropes course, ziplining across canyons, scootering down a mountain, horseback riding, swimming and more.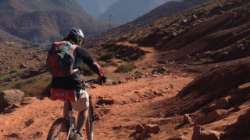 BIKE THE MOUNTAINS
Four Seasons Resort Marrakech has teamed up with AXS to create a fully customisable cycling experience. Explore the diversity of the Moroccan landscape by bike: from the vibrant Medina and the exotic Palmeraie to the majestic Atlas Mountains.
CABLE SKIING
A true global phenomenon, cable skiing has revolutionised water skiing. Come to Waky Marrakech, the first CablePark in Morocco. Introductory lessons are available, but you'll be up and gliding across the water from the very first moments.