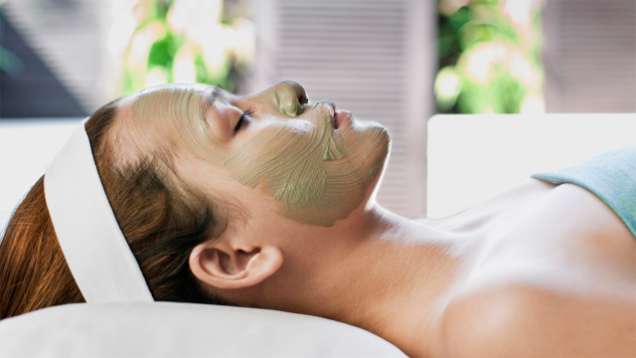 Purity, energy, balance: the three cornerstones of the ila products used in our spa treatments and facials. A sacred name associated with flow, refreshment and the source of well-being, ila is the Sanskrit word for earth. Aiming to bring purity, energy and balance into everyday life, ila has designed luxurious skin care products that work on a number of different levels, improving natural beauty through the health and vitality of the skin, increasing well-being through the transforming effects of energy healing, and connecting to a greater sense of inner serenity.
Improve the appearance of wrinkles and reduce skin irritation, inflammation and acne in just one treatment* with A.W. LAKE's revolutionary non-invasive PURE® TDA Facials. Short for "transdermal application", the high-performance TDA skin therapy system transports concentrated ingredients, at supersonic speed and frequency, directly to the dermis via a computer-guided applicator, without even making direct contact. Skin is sustainably and visibly tightened, and facial skin cells regenerated, nourished and revitalised at the deepest possible level.
TDA stands for transdermal application. These non-invasive, highly results-driven facial treatments transport active anti-ageing ingredients to the deepest layers of skin; sustainably and visibly tightening, regenerating, nourishing and revitalising facial cells. A computerised hand-held applicator – loaded with one of four highly targeted serums – is guided across the skin, allowing micro-molecular droplets to penetrate the cell core of the dermis, facilitating regeneration from the inside out.
Choose from our range of 60-minute PURE® TDA facials:
Hyal N5
Hyal 10
Mitocell
Proderm
Hyal N5
To protect normal/youthful skin and gently stimulate collagen.
Price from: USD 250 – USD 290 (60 minutes)
Hyal 10
To intensively hydrate all skin types.
Price from: USD 275 – USD 290 (60 minutes)
Mitocell
To stimulate cell renewal and hydrate more mature skins.
Price: USD 290 (60 minutes)
Proderm
To treat skin inflammation, irritation and acne.
Price from: USD 250 – USD 290 (60 minutes)
PURE® TDA Top Up
Follow-up facial – or highly focused treatment to target areas of the face and décolletage – comprising cleansing TDA programme and option of Hyal or Proderm mask.
USD 115 – USD 135 (30 Minutes)
*A maximum of three treatments per week during the first week is recommended. Results can be seen after one treatment, with visible smoothness lasting up to seven days. Repeated treatments lead to longer lasting results. A personal consultation with our trained therapists will help determine the best PURE® TDA serum for your needs.
Ananda
Ananda – meaning "divine bliss" in Sanskrit – uses marma massage and light techniques to open up the energy centres of the face. This facial works with the body's blissful higher energy to induce feelings of peace and give the skin a beautiful glow.
Rainforest
Products made from healing and restorative plant extracts direct from the Amazonian rainforest are the features of this deeply restorative facial and mask. The treatment includes two parts: deep lymphatic drainage and a warm herbal-compress massage to maximize the deep regeneration of skin cells.
Crystal
Using the healing vibration of crystals, this experience has a calming yet uplifting effect. A garnet face scrub, rose cream and jade face mask, and a divine facial massage using warmed Himalayan crystals relax the muscles and dissolve stress lines – a deeply nourishing and sensuous experience.
Please note: Prices and treatments are subject to change without notice and will be subject to 23.2% combined taxes and services charges.