Formed by a chain of 26 atolls in the Indian Ocean, the Maldives are largely unspoiled; just 200 of the 1,190 islets are inhabited and an astounding 80 percent of the land is less than 3 feet (1 metre) above sea level. Full of outdoor and underwater fun, breathtaking scenery, authentic food, and romantic beaches, the Maldives make for an ideal—and very private—getaway. To help you make the most of your Maldives vacation, we asked Areef Ali, Director of Recreation at Four Seasons Resort Maldives at Landaa Giraavaru, to share his best island secrets.
Cast a line
Authentic Maldivian boats—called dhonis—are hand-built using coconut wood, and come equipped with either sails or motors. From the Resort, you can set sail on a dhoni at sunset for a romantic cruise (complete with Champagne and canapés). Or try a fishing excursion, during which you'll learn traditional bottom-line fishing techniques backed by a glorious orange-hued sky. Back at the Resort, the chefs will prepare your catch for dinner.
Wooden wonders
Signature Maldivian souvenirs include lacquered ornaments and small, handcrafted wooden containers and vases painted with bright, intricate floral designs. Pick up these remarkable Maldivian handicrafts on the island of Thulhaadhoo, where they are made, or in the Four Seasons gift shop.
Private island adventures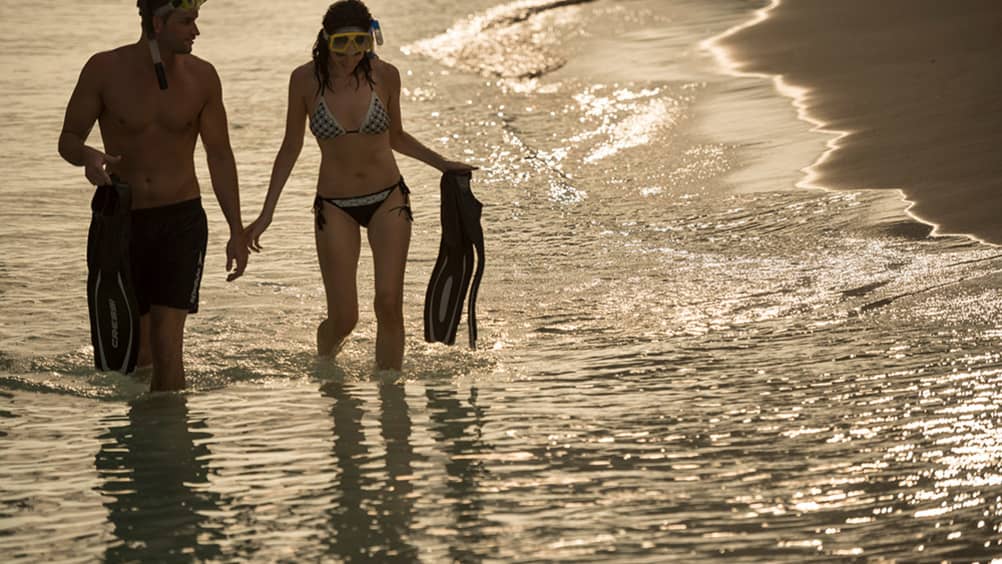 Photography courtesy Four Seasons Hotels and Resorts
A Private Island Escape allows you to enjoy two of the Maldives' signature elements: water and privacy. After selecting a boat, you'll head out to fish, search for dolphins, or snorkel with manta rays, turtles or whale sharks—then wade ashore on a deserted island for a delicious barbecue.
After-dark diversions
The Maldives is one of the world's top diving destinations. You can enjoy a unique perspective in the underwater world around the Resort, and encounter marine life, during a magical night dive or snorkel. After you've dried off, finish the evening with a dinner of Lebanese and Moroccan cuisine served under the stars on the rooftop of Al Barakat.
Maldives past and present
A visit to an inhabited local island will give you a glimpse of the history of the Maldives and a chance to experience daily life. A half-hour dhoni ride from Landaa Giraavaru, the island of Kudarikilu is home to a small fishing village, a mosque that is more than 100 years old, and a small museum—set up by the local chief—that's brimming with historical artefacts.
Ayurvedic bliss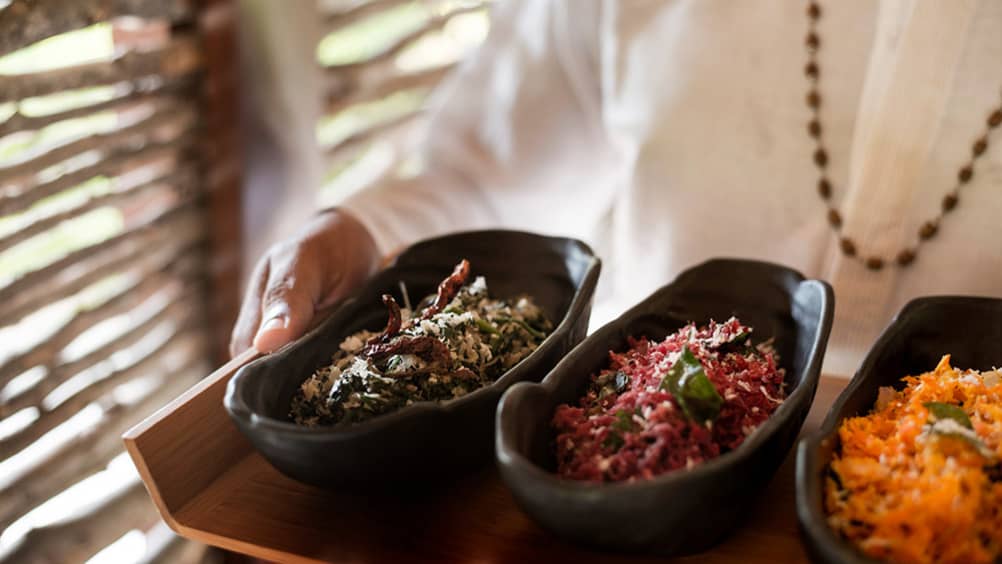 Photography courtesy Four Seasons Hotels and Resorts
Set in the heart of the island, and spread out over 2.5 acres (one hectare), the Spa and Ayurvedic Retreat at Landaa Giraavaru features its own herb garden and over-water treatment villas. For the ultimate experience, Director of Spa, Lucy Kennington recommends the Elakkizhi massage. This highly effective Ayurvedic massage therapy is used to treat a variety of diseases and ailments. Meaning "poultice of leaves," Elakkizhi involves a full body massage using bundles of herbs and powders heated in oils. Muscles are strengthened, skin is toned and toxins are eliminated. Go behind the scenes by joining an Ayurvedic Physician to learn how the ingredients are hand-picked and prepared for the Elakkizhi treatment.
Manta rays and more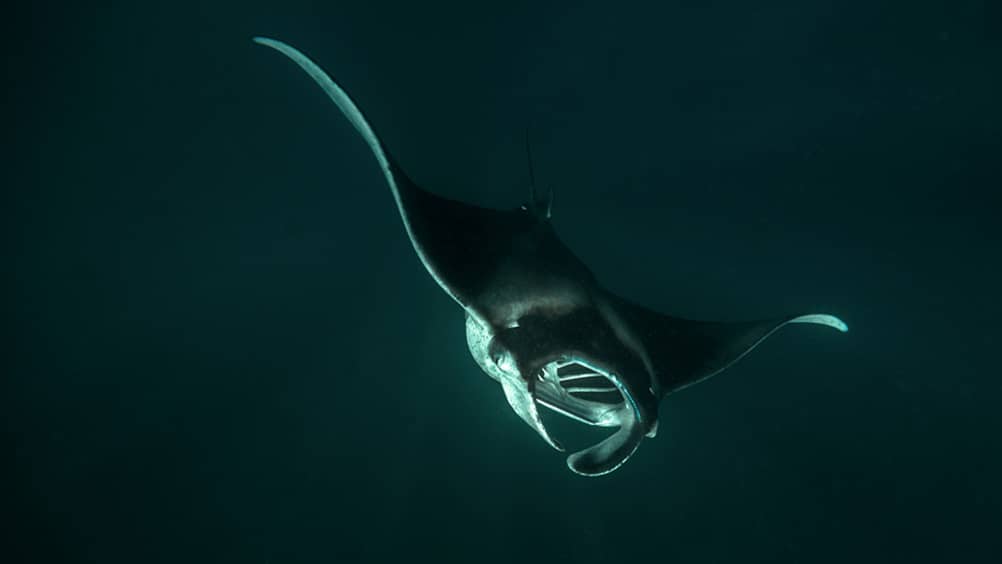 Photography Robert Pavsic / Thinkstock
Located in the Baa Atoll UNESCO World Biosphere Reserve, Landaa Giraavaru boasts an on-island Marine Discovery Centre, run by marine biologists dedicated to research, conservation and guest education. The centre is also home to the Maldives' only full-time manta ray research facility. If you're visiting between June and October—when plankton levels peak—be sure to sign up for the Manta-on-Call service. You'll be contacted immediately when manta rays are sighted near the Resort. Once you get the call, you'll hop aboard a speedboat to experience these majestic animals up close.
Signature treats
With its unique mix of cultural influences and a wealth of indigenous produce, the Maldives boast some stellar eating and drinking. Mali Carow, Landaa Giraavaru's Director of Food and Beverage, recommends the freshly grilled reef fish at Fuego Grill, which overlooks the eastern coast of the island. Be sure to visit Seabar where the bartender is known to create customised cocktails using freshly squeezed juices and other local ingredients, all while lemon sharks and reef fish swim in the turquoise waters below.
Four Seasons Resort Maldives at Landaa Giraavaru