With this year's final line-up confirmed, the seventh annual Surfing Champions Trophy contest promises to be every bit as epic as ever, and here are this year's Big Six.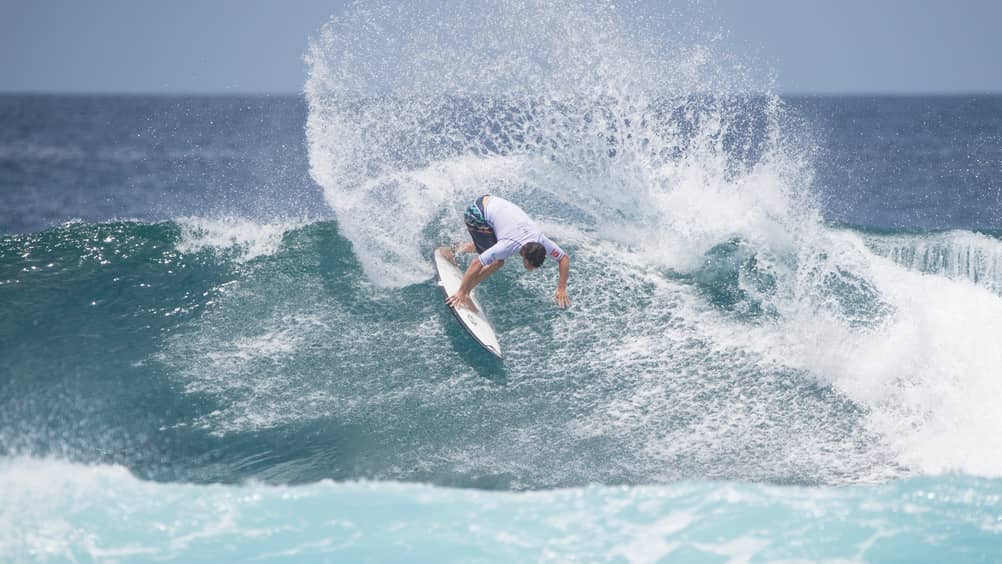 TAJ BURROW (AUS): SCT CHAMPION 2016
Having only just retired from the elite WSL Championship Tour (CT) prior to last year's contest, Australian aerial innovator Burrow was always going to be tough to beat. But pipping one of his childhood heroes – big wave legend Shane Dorian – to the post during the 2016 Grand Final was, to him, "like a dream come true." Burrow's ascent in the world of surfing was rapid: from 1998 WCT Rookie of the Year to world number 2 in 1999, with 12 World Titles in the following 14 years. "The event is so chilled on the island but so competitive on the waves – it's the perfect combination," he says.
CJ HOBGOOD (USA)
Florida-native Hobgood was the ASP World Tour Champion 2001 and ASP World Tour Rookie of the Year 1999. A tenacious goofyfooter with a wide stance, Hobgood is an 'all-conditions' pro: equally adept as a small-wave, creative aerial technician and fearless big-wave tuberider. "My wife and I are such huge fans of the Champions Trophy," says Hobgood. "We've always watched and dreamed of going. The event last year was one of the best I've seen with Taj taking the win over Shane. I'm hoping to add to the excitement and ultimately have the trip of a lifetime, with my wife, in Four Seasons paradise."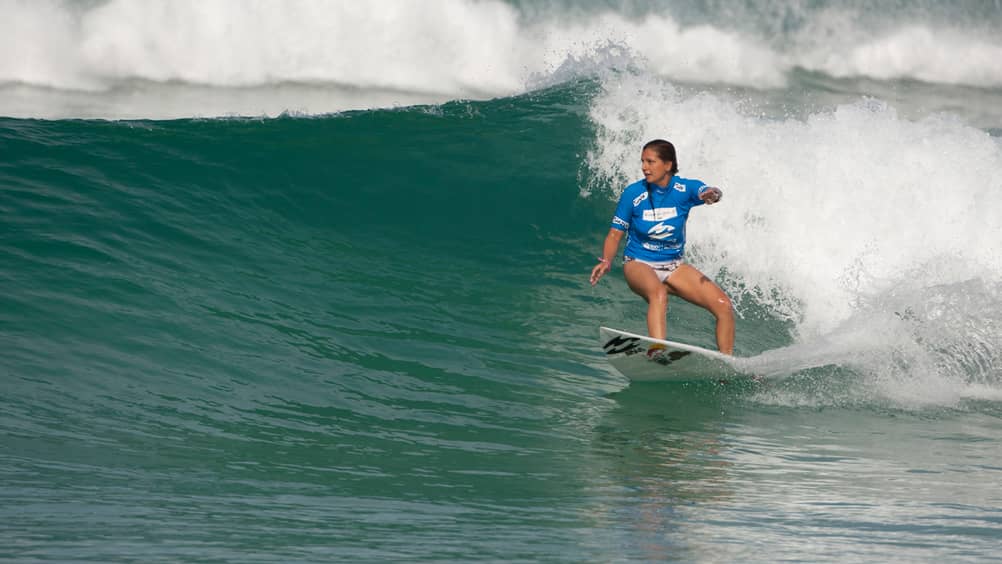 MAYA GABEIRA (BRA)
Coined the 'Super Woman of Big-Wave Surfing' by the Los Angeles Times, 'big wave' champion Gabeira won the Billabong XXL 'Best Girls Performance Award' in 2007, holding the title for a record four consecutive years. In 2009 she was awarded 'Best Female Action Sports Athlete' by ESPY – shortly before making the history books for surfing the biggest wave ever by a female: a 14-metre (46-foot) monster at Dungeons, South Africa. "I can't wait to surf the Maldives for my first time and enjoy a week in paradise," Gabeira says. "I am super honoured to compete and watch some of my heroes surfing live whilst sharing the line-up with them."
ROSS WILLIAMS (HAW)
Ross Williams' incredible style and power is consistent across waves from 2 to 20 feet. A solid CT competitor for almost a decade, he was also a regular in the nineties generation of Taylor Steele surf movies. Having gained a reputation off the waves for his expert analysis skills as a WSL Championship Tour commentator, he is now a coach and mentor for current WSL Champion John John Florence. Commenting on the event, Williams says, "[it's] a good balance between enjoying the location and tapping into the spirit of surf competition. I think it's great to have an event that pays tribute to the history of surfboard design."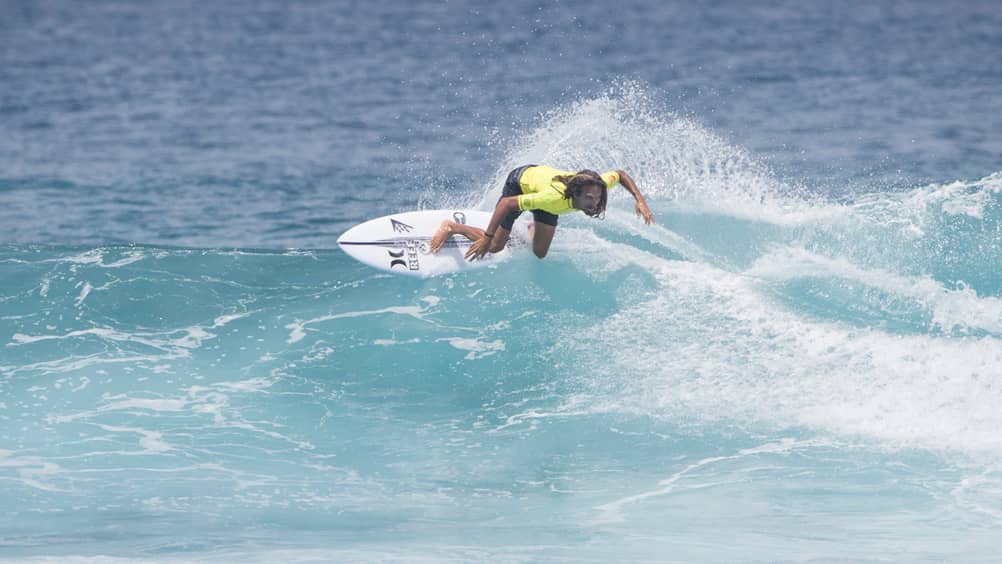 ROB MACHADO (USA)
Machado is known the world over for his silky smooth style and ability to rip on all sorts of different boards. A solid fixture in the WSL CT top 10 through the '90s, he reached World No. 2 in 1995. His ability on boards of all shapes and sizes will see him as a major threat when competition gets underway at Sultans at this year's SCT – as will his return to the competition for a second time. "I've always been a massive fan of this event," Machado says. "Having the three different board types in one event is a really cool concept – it really is an amazing event in an amazing location. To come back for a second time is super special."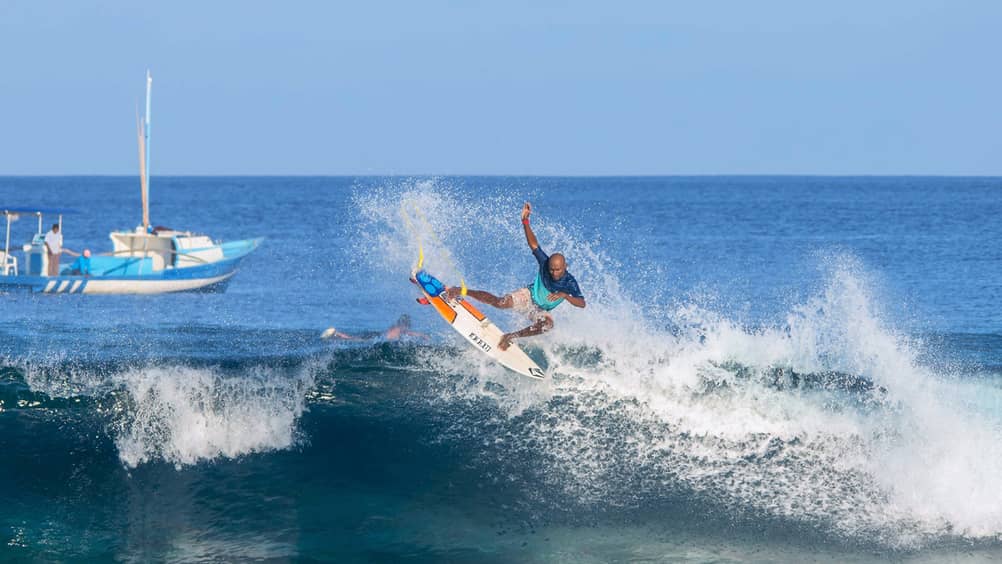 ISMAIL MIGLAL (MV)
Three-time Maldivian National Champion and local wild card, Ismail Miglal, also known as 'Kuda Issey,' is one of the Maldives' most popular surfers. His 25-year surfing career has included a wealth of international competitions and event titles – but he remains equally devoted to community-based sponsorship programs for young Maldivian surfers through his Male-based organization, Raalhu Edhuru. "It is an honour and a privilege to surf our local waves with this line up of legends," he says. "It is an amazing opportunity to be a part of such a special event."
Don't miss the opportunity to catch all of the action at this year's Surfing Champions Trophy at Four Seasons Resort Kuda Huraa from August 7 to 13, 2017.
Four Seasons Resort Maldives at Kuda Huraa