Travel – and life itself – can be hectic. Finding a sense of inner calm, though, can be as simple as taking a few deep breaths. Add a dreamy backdrop to your meditation or yoga practice and you might discover a state of nirvana. At Four Seasons, mind-body sessions go beyond spa and studio walls; they're travel experiences in themselves. Hold your tree pose while surrounded by swaying coconut palms during a runway yoga session in Seychelles. Dive into the pool for a new twist on boat pose, or lift off for an airborne warrior posture with an antigravity session, in Hoi An. Assume aquatic poses like dolphin or mermaid on a paddleboard yoga excursion in Costa Rica. With Four Seasons, your journey inwards is a true adventure.   
Even experienced yogis will find new challenges in basic postures when they take their practice from land to sea. Paddling from the shores of Playa Blanca doubles as a moving meditation before you anchor your paddleboard and begin your flow. "Standup paddleboard yoga is all about trust," says Jose Pablo Rodriguez, wellness ambassador at Four Seasons Resort Costa Rica at Peninsula Papagayo. "There may not be a firm ground underneath, but relax, tap into your inner strength and you'll find all the stability you require." The ripple of waves will test your balance, but it will also lull you into tranquillity when you settle into calming savasana.  
Find balance in Costa Rica
Wild Thing Pose in the Wild
Don't be surprised if the rhythmic sound of your ujjayi breathing – a technique that allows you to calm your mind by focusing on your breathing – is joined by the sound of trumpeting elephants or roaring lions at Four Seasons Safari Lodge Serengeti. Embrace the bush and take your practice into the wild on a sunset nature walk along the kopje (hilltop): Kenneth Maluba, the Lodge's resident yoga instructor, leads guests along a Maasai trail to a stunning hilltop with panoramic views over the plains – the ideal spot for peaceful meditation and stretching. He times his guided meditation to sunset and incorporates beginner-friendly yoga postures. "Watching the sunset over the Serengeti is both magical and soothing, helping achieve an inner sense of tranquillity," Maluba says. "From atop the kopje, guests are able to lean into this serene experience with gentle, balancing yoga poses such as warrior pose." 
Soothe your soul in Serengeti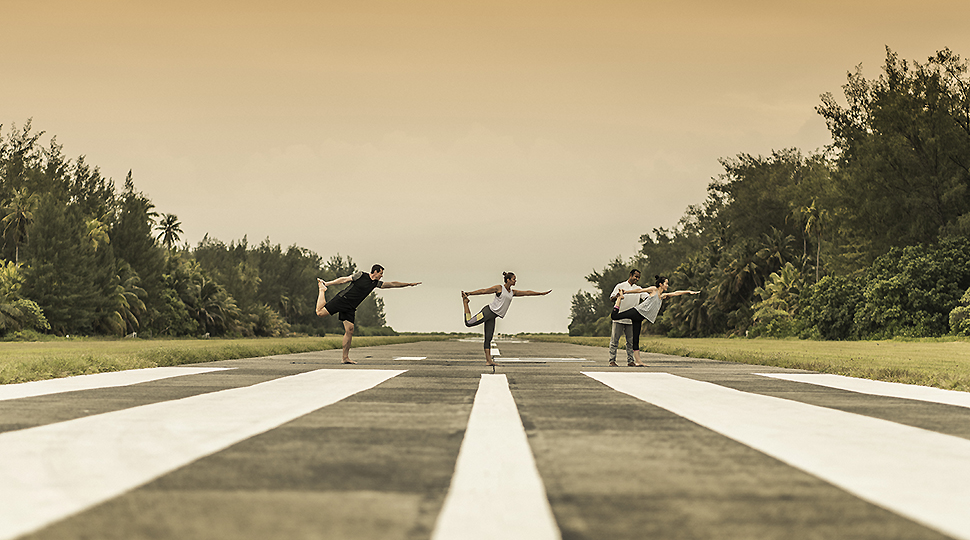 At Four Seasons Resort Seychelles at Desroches Island, the entire island is yours to explore: The Resort is the only one on the small coral oasis, making it your own private paradise. That also means you're free to roll out your yoga mat wherever you'd like. Our recommendation? The airport runway. Steps from the Resort, the end of the runway boasts dreamy open ocean views, gentle sea breezes and peaceful quiet to help you turn your focus inwards. "Every month, the sun rises from the Indian Ocean and the moon greets from the opposite side of the island," says Heriberto Peña, the Resort's health and wellness expert. "This makes yoga on the runway, especially during sunrise, very powerful. The early sunrise light, the sound of the waves and the breeze coming through the coconut trees bring clarity, peace and creativity to the mind and body." As resident yogi, Peña uses the natural setting as his muse, even suggesting that guests sway in tree pose like the palms swaying in the breeze. If sunrise is a little too early for you, do your sun salutations later in the day and then toast your tranquillity: The runway doubles as the hot spot for sunset cocktail hour. 
Find inspiration on Desroches Island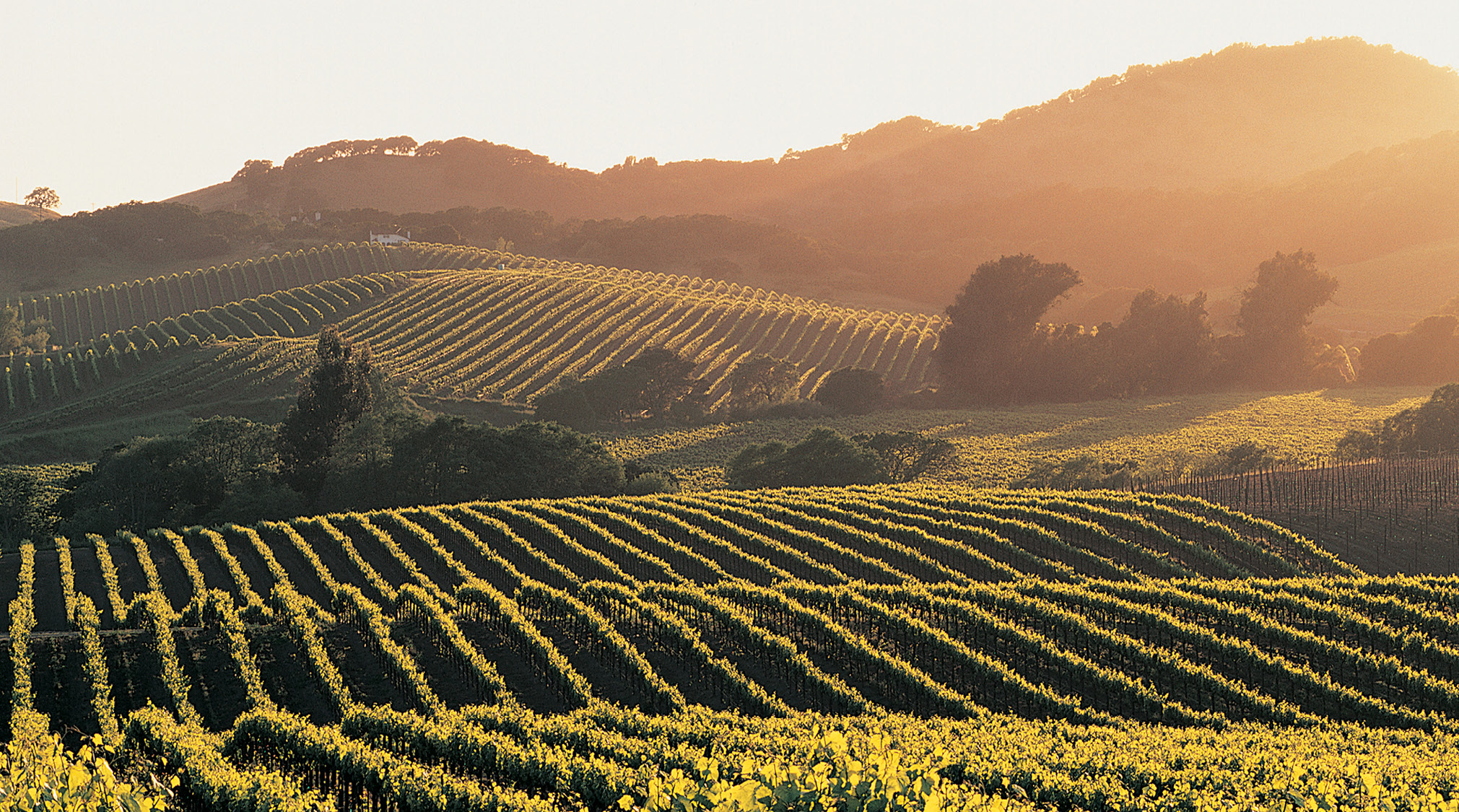 Napa Valley is known as the food and wine capital of North America, and grape-to-glass is on full display at the new Four Seasons Resort and Residences Napa Valley. Before you raise a glass at the Resort's world-class winery, awaken your senses with a vinyasa yoga flow among the vines: The 4.7-acre vineyard offers a Zen setting to ground yourself, with the Palisades mountains and rolling oak-covered hills as a backdrop. During harvest season, the smell of crushed and fermenting grapes will help you focus as you inhale deeply to move through upward and downward dog and beyond. Once you're present in the moment, transition from yoga mat in the vineyard to a bar stool in the barrel room for a tasting of Elusa Winery's cabernet. The aromas of oak and notes of dark fruit will be even more pronounced when your mind is distraction-free. 
Find your flow in Napa Valley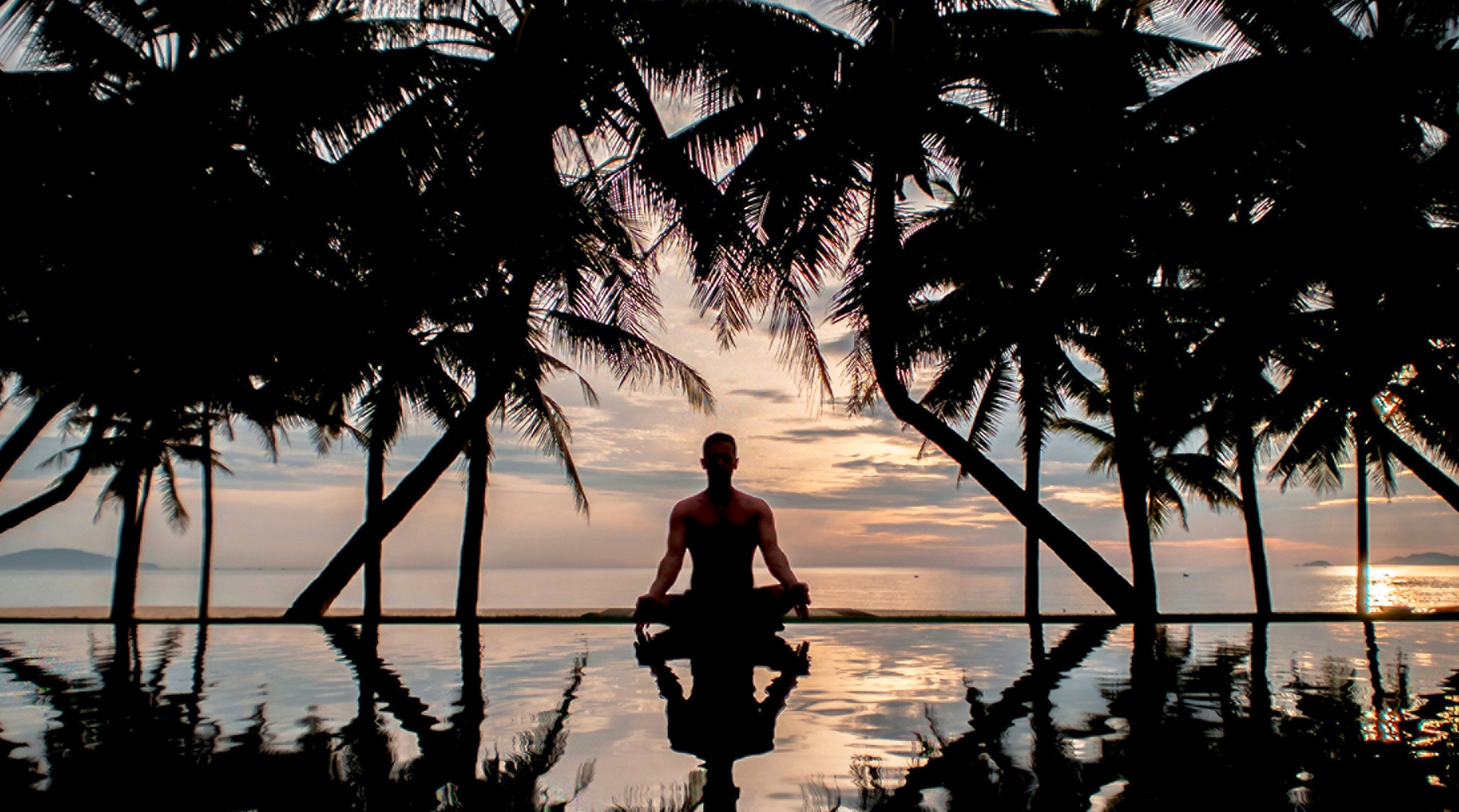 Take your yoga practice to new heights – literally – at Four Seasons Resort The Nam Hai Hoi An. Cocoon yourself in a bespoke Harrison AntiGravity Hammock and discover the new range of motion that comes from feeling weightless as you lift off the ground. Performing poses like pigeon and star while upside down can help decompress and realign the spine, and savasana is even more restorative in the air.
Would you rather float than fly? Try the Resort's unique hatha-based pool yoga class – the buoyancy of the water can help take pressure off your joints, making poses like dancer feel easier than they would on land so you're free to focus on yourself. "Practicing hatha yoga helps us find mind and body alignment," says Spa Manager Dwi Susanti. "Doing this practice in the open air gives us the opportunity to connect to all elements of nature, such as the calm of the water and the warmth of the sun."  
YOUR JOURNEY BEGINS HERE
Where will your spirit of adventure take you next?