My Four Seasons
The Real Macau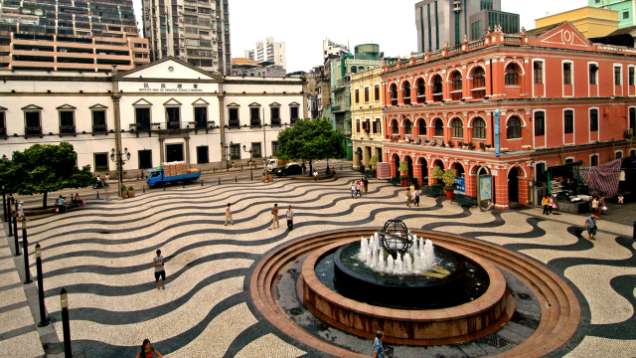 As you may have noticed, there's more than one way to spell Macau. It can prove confusing that some people use the older, Portuguese "Macao" over the modern Chinese iteration. But it's not just there to complicate your travel plans. Rather, just like Macau's aged Catholic cathedrals across from Buddhist temples, it's just one of numerous reminders of the city's rich cultural heritage.

Widely known as Asia's Las Vegas, many global travellers come to Macau specifically for the world-class gaming and luxury shopping opportunities. While our central location on the Cotai Strip provides the ideal proximity for both pursuits, we invite you to take a trip back in time to celebrate Macau's storied history.

A small outpost in southern China, Macau existed as a Portuguese trading port for four centuries, which then saw two diverse cultures join to create the unique blend that typifies Macanese. At Four Seasons Hotel Macao, Cotai Strip®, the influences of the Portuguese, Chinese and Macanese are seen in every detail from the Hotel's art and architecture to dining experiences and support of local cultural traditions.

To give you a taste, the concierge team is happy arrange a 15-minute drive to the historic district and provide a personalized map for a self-guided walking tour. Recently designated a World Heritage Site, the area includes charming European-style squares and old buildings used for trade, worship, government and defence. You'll also notice the stately facade of Saint Paul's College, the first Western-style university in the Far East.

So whether you come to sight-see, shop or gamble, you're bound to leave our Four Seasons Hotel with a brand new appreciation of the unique and diverse culture of Macau – however you choose to spell it.