An hour on a high-speed ferry from Hong Kong lands visitors in Macau, a Special Administrative Region of China, where the glitz of Vegas-style casinos blends with reminders of the city's long history as a Portuguese colony. Four Seasons Hotel Macao, Cotai Strip, is the perfect place to begin exploring both sides of Macau – fuelling up on famous local delicacies along the way.
The Venetian Macao
Estrada da Baía de N. Senhora da Esperança, S/N, Taipa

A much grander version than the Las Vegas original, The Venetian Macao is the largest casino in the world. Look for two exclusive high-tech games: Fast Action Baccarat, with its automated table, and Dragon Elements Roulette, where smart LCD glass covers the wheel to hide the spinning ball before revealing the winning number. Or try an ancient Chinese game of chance played with three dice, called Sic Bo – the most popular choice after Baccarat. Take a break from the casino and hire a gondola to paddle you through the San Luca, Marco Polo and Grand canals, which flow through the Venetian's busy indoor shopping areas.
Rua do Cunha
Rua do Cunha, Taipa

Snacks sold at Macanese shops are so famous that visitors tote them home by the armful. Rua do Cunha, in Taipa Village, may be a small pedestrian walkway, but it's a gourmet paradise. Locals swear by Fong Kei's almond cookies with pork filling, and Koi Kei's traditional almond cookies (prepared streetside) and jerky. Nearby, Café Tai Lei Loi Kei's pork chop buns also satisfy regional cravings.
The House of Dancing Water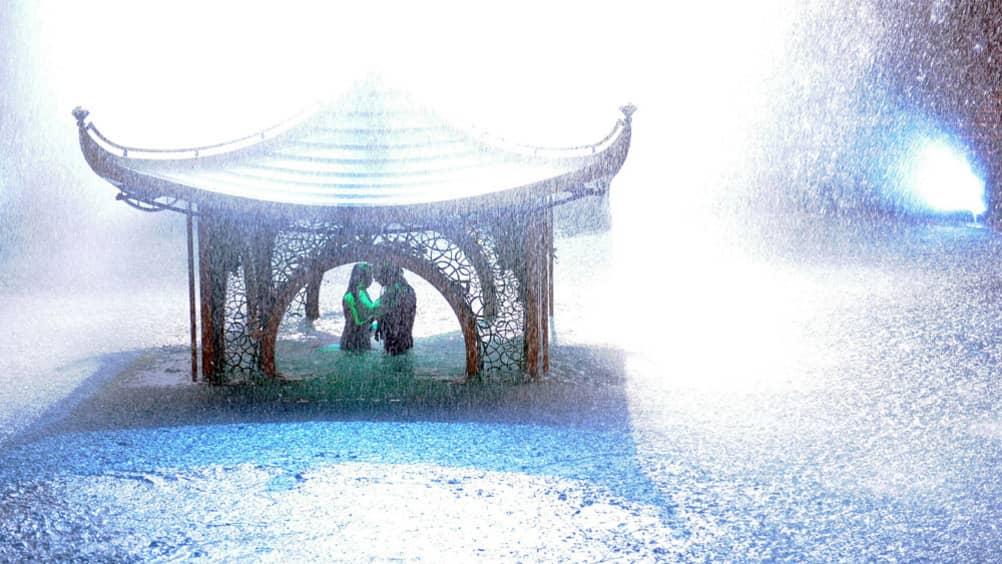 Photography courtesy The House of Dancing Water
Dancing Water Theater at City of Dreams, Estrada do Istmo, Cotai

Considered the world's most spectacular water-based show, The House of Dancing Water illustrates a touching love story set in Macau, through death-defying stunts, beautiful dances and impressive set designs. Depending on the scene, a unique 3.7 million-gallon (14 million-litre) pool in the centre of the intimate theatre shifts to dry stage in less than a minute.
Taipa Houses-Museum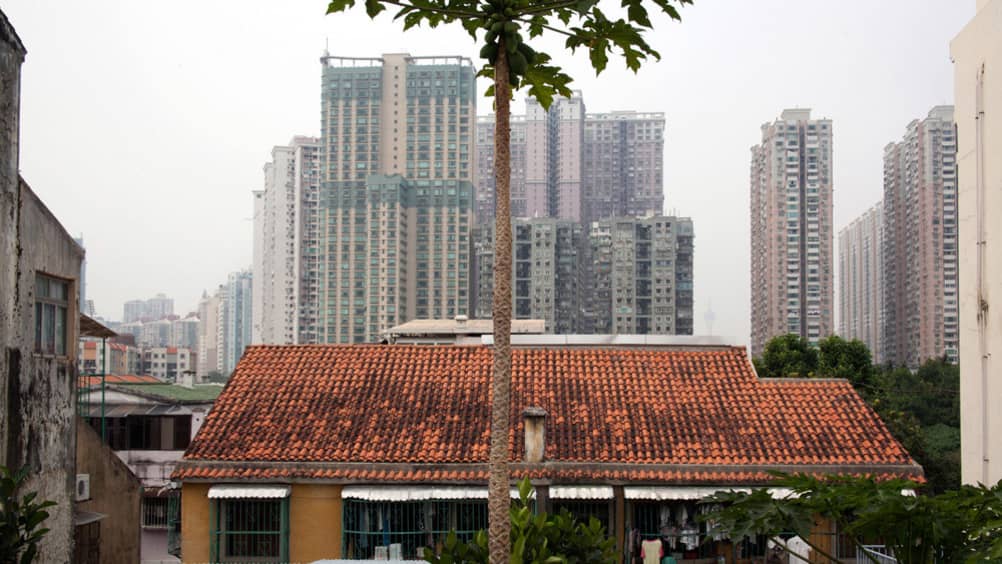 Photography Juliet Ferguson / Alamy Stock Photo
Avenida da Praia, Taipa

Step into the slower pace of historic Taipa Village, one of Macau's two remaining traditional villages. The Taipa Houses-Museum exhibits the region's finest heritage collection throughout five restored colonial homes. Outside, beautifully manicured gardens offer a serene lake view with the lively Cotai Strip in the background. From there, Our Lady of Carmel Church, Taipa's only Catholic church, is worth the short uphill walk.
O Manuel
Rua Fernão Mendes Pinto No. 90, Taipa

The Portuguese, who ruled Macau for 442 years, left an indelible mark on its cuisine, and a standout among the territory's myriad Portuguese restaurants is O Manuel. Don't be daunted by the lack of ambience; order a glass of vinho verde (green wine) and bacalhau grelhado, a must-eat local dish of grilled salted cod. The owner, Manuel, often mans the grill himself.
Club Cubic
City of Dreams, Level 2, The Shops at The Boulevard, Cotai

Dance the night away at Club Cubic, Macau's largest and most prestigious nightclub, where internationally renowned DJs and big-name entertainers often take the stage. The club's lavish two levels also include a laser-lit dance pool, a Gothic style bar, Asia's first Perrier-Jouët Champagne bar and five themed VIP rooms that are available by reservation only.
António
Rua dos Clerigos No. 7, Taipa

Located in the heart of Taipa Village, this intimate blue-and-white-tiled restaurant serves up Portuguese classics like goat cheese gratin with honey, and grilled sardines and duck rice, and has earned multiple Michelin recommendations in just a few years of operation. The menu is presented in five languages, and if you'd like to sample a variety of Portuguese wines, this is the place to do it.
Sarah J. Welch contributed to this article.
Four Seasons Hotel Macao Cotai Strip