Macau was established by Prince Henry the Navigator in 1554. Today, its cobblestone streets, palm trees and crowded markets stand in contrast to the glitz of its Cotai Strip. To help plan your next trip, we asked the Concierge Team at Four Seasons Hotel Macao, Cotai Strip to share recommendations for the best things to see and in Macau – from where to eat traditional Cantonese cuisine to finding the best views in the city.
Must-try Macau restaurants
Portugal's colonial influence in Macau extends beyond its quaint churches and Iberian plazas. Sumptuous Portuguese cuisine is served just as in the backstreets of Lisbon or Porto, and is also combined with African and Asian spices to create hybrid Macanese dishes. Locals head to Alfonso III near Largo do Senado for family-style Portuguese fare, such as bacalhau and shellfish soup, and an accompanying glass of Port wine (space is limited, so phone ahead). The beachview patio at Restaurante Fernando is a Coloane Island institution. Long, lazy brunches feature homestyle Portuguese dishes like suckling pig, chorizo and baked clams, washed down with a jug of sangria.
Delicious Cantonese-inspired cuisine earned Zi Yat Heen its two prestigious Michelin stars. The restaurant's emphasis is on fresh seafood and creative dim sum — with recommended dishes including a crispy crab claw with shrimp mousse and sautéed prawns with abalone sauce – complemented by a fine selection of Chinese specialty teas and impeccable personalized service.
Shopping Macau-style
Indulge your passion for purchasing at The Shoppes at Four Seasons luxury mall, home to more than 160 boutiques and designer brand stores. Nearby, the Grand Canal Shoppes at the Venetian Macau offers upscale shopping landscaped around an indoor Venetian canal with singing gondoliers plying the waters. You'll find even more at New Yaohan, an eight-floor department store on Avenida Comercial de Macau selling men's and ladies' fashions, electronics, cosmetics and toys.
Old town Macau
The UNESCO-inscribed old town is where Macau's Portuguese and Chinese influences co-exist. Narrow cobblestone streets wind up the hill from the dramatic Largo do Senado plaza to the ruined façade of St. Paul's church. The ramparts of the old fort yield fine views over Mainland China. Head down Rua dos Mercadores, lined with Chinese pharmacies, to Rua da Felicidade (Happiness Street)—whose bright red doors and balconies indicate its previous life as an after-dark sailors' hangout. If you have a full day, catch a cab to the Taipa Houses–Museum, then grab a bite to eat in one of Taipa's many excellent Portuguese restaurants.
City views from Macau Tower
Soaring over the man-made Sai Van Lake is the 338-metre Macau Tower, which affords spectacular views over Macau and the bridges linking it with the islands of Taipa, Coloane, the Cotai Strip and mainland China. The 223-metre-high observation deck features the white-knuckle Skywalk tour of the exterior perimeter.
Macau's eclectic history
Since Portugal's colonials arrived in the mid-16th century, Macanese culture has been shaped by Chinese and Portuguese traditions. Narrating this complex Europe-meets-Asia tale is the excellent Macao Museum. Look out for exhibitions detailing Macau's mélange of architectural styles, its famous fireworks industry and the development of a favourite local pastime: cricket fighting. The final section covers the 1999 handover of sovereignty from Portugal to China.
A spa oasis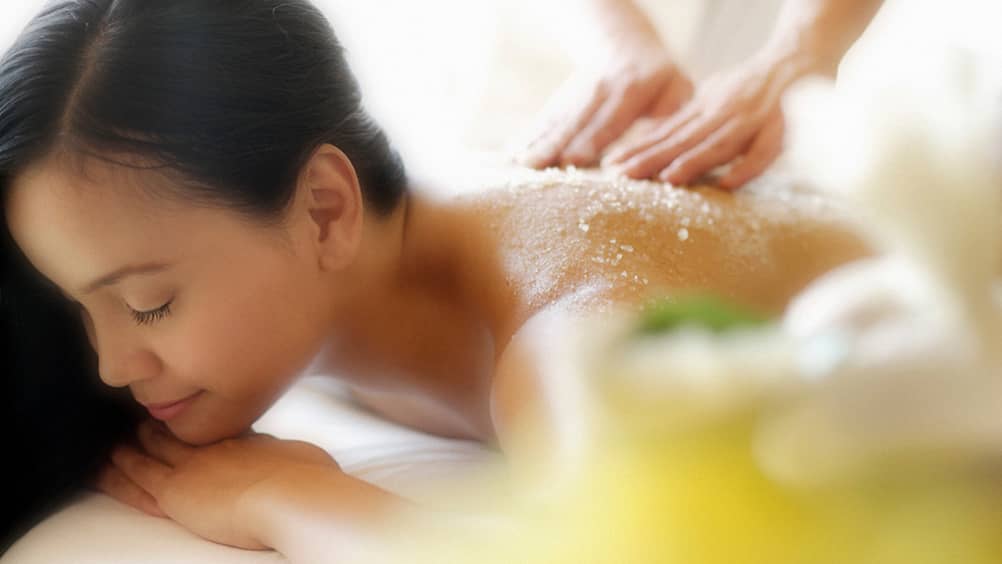 Photography courtesy Four Seasons Hotels and Resorts
With 14 spa suites and variety of treatment options available, the Spa at Four Seasons Hotel Macao, Cotai Strip offers a luxurious place to relax and recharge. Opt for The Organic Garden, a signature spa ritual that uses the nourishing properties of rose and jasmine to treat the whole body. First, an organic rose full-body polish prepares your skin for an organic rose anti-aging body cocoon, followed by the application of organic rose and jasmine oils that will leave your skin feeling silky smooth.
A perfect day in Macau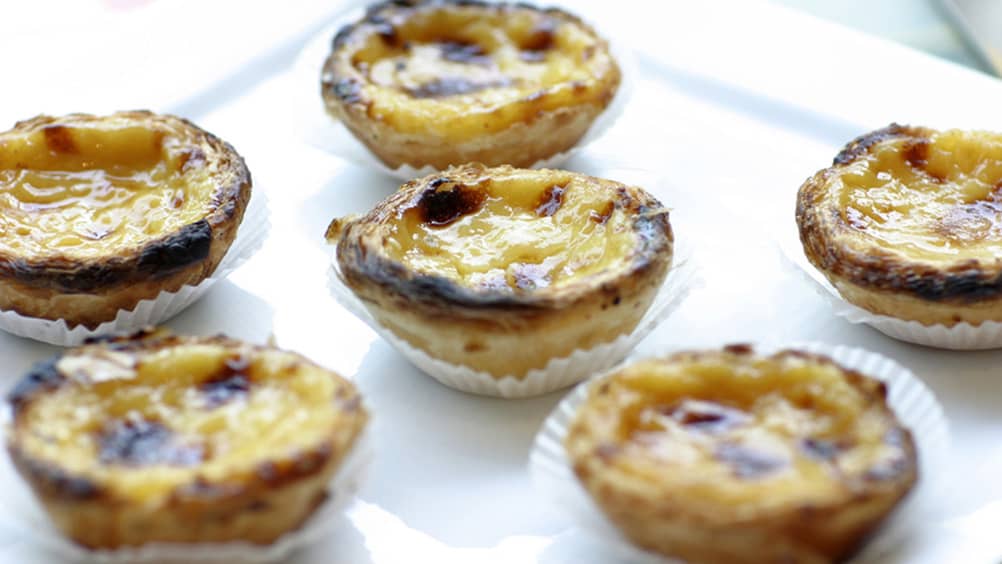 Photography courtesy Four Seasons Hotels and Resorts
Begin with a leisurely breakfast at Belcanção. Save some room, however, because a leisurely walk through the leafy village of Coloane Island will lead you to Lord Stow's Bakery on the quaint village square, which is revered throughout the region for its delicious Portuguese natas (egg custard tarts). Then head to the historic centre, to explore the ruins of St. Paul's Church and Largo do Senado, before a light lunch at Restaurante Litoral. After lunch, visit the A-Ma Temple and the Moorish Barracks on the slopes of Barra Hill and the ancient lighthouse overlooking the peninsula. Take a limousine back to the Hotel to prepare for dinner at Zi Yat Heen, followed by a must-see performance of The House of Dancing Water show to cap off the night.
Four Seasons Hotel Macao Cotai Strip