Function Rooms
Wetherly Room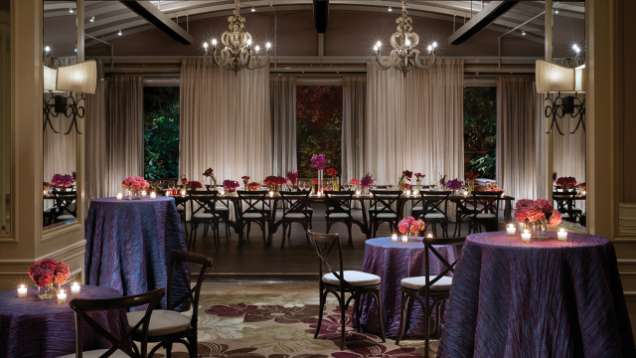 This room features floor-to-ceiling French doors and windows that open onto a terrace suitable for receptions or outdoor dining. It also offers a built-in bar, iron and marble sideboards and high-speed Internet access.
Room Features
Floor-to-ceiling French doors and windows

Beautiful garden view

Leading Edge Amenities
Video cameras, video projectors, video players

Laser pointer, speaker timer

Personal computers and peripherals

Dedicated Assistance
Full-service receiving capabilities

24-hour support from the Hotel's IT, conference services and audiovisual team

Seating
Reception
Banquet rounds
Conference/Boardroom

80
60
30

Room Features
Breakout rooms available with this room
Wired or wireless, high-speed e-mail and Internet access

Location
LOBBY LEVEL
Size
Area
Dimensions
Height

94 m2 (1014 sq.ft.)
7.6 x 12.2 m (25 x 40 ft.)
3 m (9.7 ft.)

Note: Height shown is actual clearance height.