Function Rooms
Marques de Pombal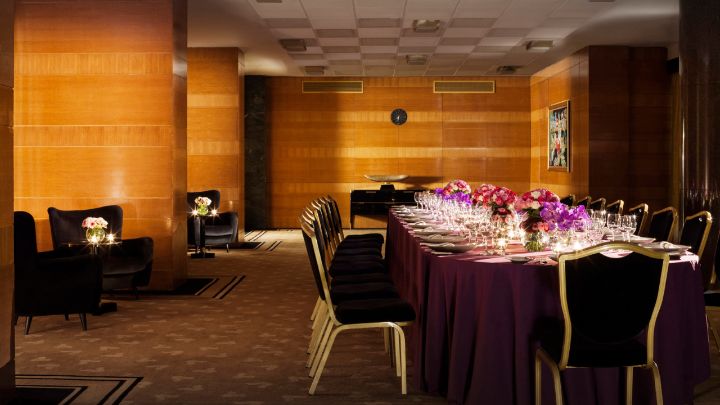 This room was named after the statesman who rebuilt Lisbon after the earthquake of 1755 and whose imposing statue is visible from the windows and terrace which face the public garden and the city's financial district.

Décor
This room has silk curtains and wood panelling.
Flexible Seating
Seating up to 120 people, this room is ideal for a distinguished meeting or dinner.
Lighting
This room offers natural sunlight.
Seating
Classroom
Hollow Square
U-shape
Theatre
Reception
Banquet rounds
Conference/Boardroom

72
62
58
90
120
80
60

Location
MEZZANINE
Size
Area
Dimensions
Height

184 m2 (1981 sq.ft.)
20.9 x 8.8 m (68.6 x 28.9 ft.)
3.1 m (10.2 ft.)

Note: Height shown is actual clearance height.