SAMPLE
5-DAY INCENTIVE ITINERARY
A European gem known for its museums, architectural landmarks and thriving cultural life, Lisbon is an ideal choice for groups. Our sample 5-Day Itinerary showcases a carefully selected mix of classic and bespoke activities. Contact us to discuss your group's needs. 
DAY 1
Morning
After a short 15-minute drive from the airport, check in at the Hotel where a relaxing brunch–overlooking the Hotel's garden and Eduardo VII Park–will revive you.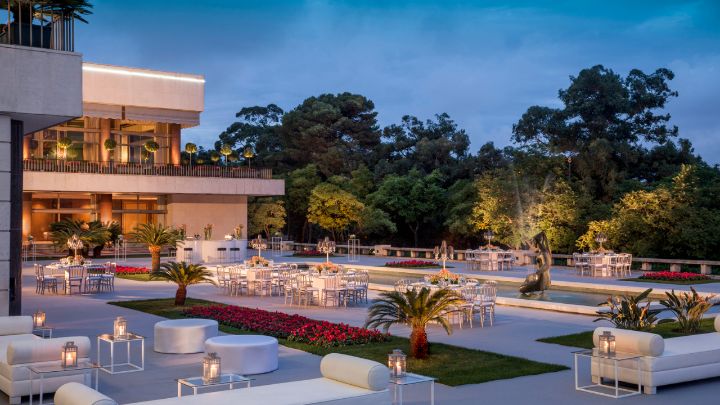 Afternoon
Guests may pre-select one activity or a combination of activities for a leisurely first day:
Hop on the famed "28" tram, which winds through Lisbon's cobblestone streets and historical sites.
Browse the Hotel's 60 museum-caliber works of Portuguese contemporary art using the Hotel's new Art Collection iPad app as your tour guide.
Unwind by the pool or rejuvenate with a signature treatment in the award-winning spa–a blissful way to combat jet lag.
Work out in the rooftop fitness centre, which features a fully equipped Pilates room and panoramic views of the city.
Evening
Officially kick off your event with an unforgettable welcome reception hosted indoors in one of our 15 elegant function spaces or outside (during spring and summer) in the Hotel garden, which is suitable for groups of up to 1,000. Meeting planners may choose one of two themes:
"A Taste of Portugal": Experience a Portuguese culinary experience showcasing the richness of the local gastronomy and the unique flavours of Portugal's different regions.
OR
"The Discoveries": Take a culinary voyage following the routes of the great Portuguese seafarers, to discover a blend of flavors from Asia, Africa and Brazil.
DAY 2
Morning
Depart on a riverside visit to the city's most significant monuments, including Belém Tower and Hieronimite Monastery (UNESCO World Heritage Sites) and the Monument of Discoveries. At a quick stop, savor Pastéis de Belém, Portuguese custard tarts.
Walk up to St. George's Castle on the peak of one of the city's seven hills.
Drive downtown for lunch within the walls of the castle at Casa do Leão.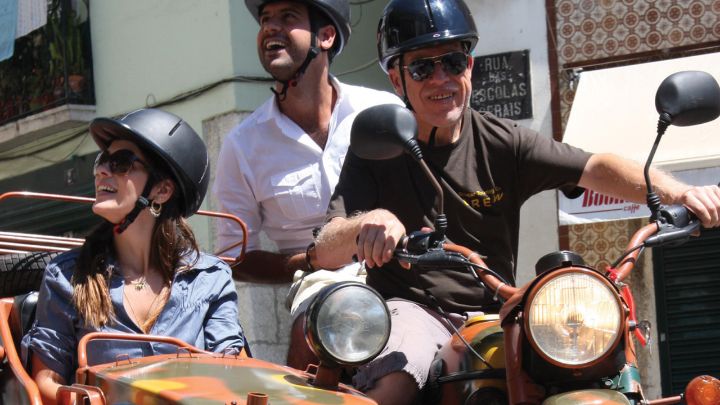 Afternoon
Meeting planners may pre-select one activity or offer guests a choice of one or two:
Join a regatta or go for a group sail with personal skippers along the Tagus River.
Tour Lisbon aboard your own vintage BMW motorcycle sidecar with an experienced driver as your guide. Bring a local professional photographer along to create a photography workshop on wheels. For larger groups, discover Lisbon on board your own two-seater Gocars or Tuk Tuks, three-wheel auto rickshaws.
Enjoy port tasting at the National Institute of Porto Wine.
Evening
Dine like royalty a Queluz Palace, the former residence of the Kings of Portugal.
DAY 3
Morning
Drive along the coastline from Lisbon to the sophisticated seaside enclave of Cascais and see Cabo da Roca, the most westerly point of continental Europe.
After a stunning horse show at the renowned Equestrian School of Leziria, enjoy lunch in the Colares wine cellar. Guests will be escorted to their tables by monks holding torches and dine surrounded by oak barrels filled with 15,000 litres (3,900 quarts) of wine.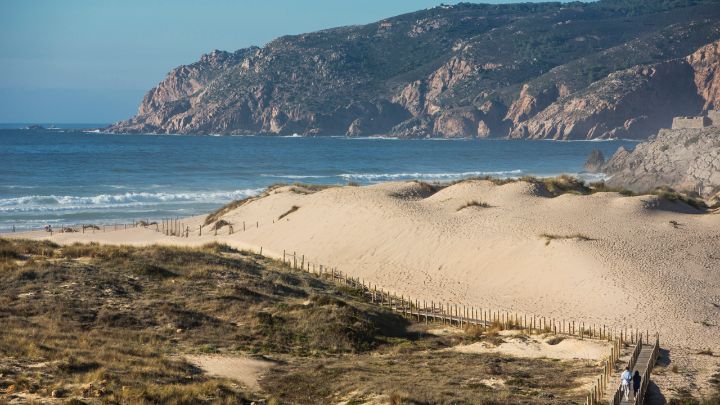 Afternoon
Meeting planners pre-select one group activity or offer guests a choice of one or two activities:
Get your group into the waves at Guincho Beach with an expert introduction to surfing, windsurfing, kite surfing or body boarding.
Climb behind the wheel of your own Jeep for a drive through Sintra, a UNESCO World Heritage Town featuring a lush mountain landscape.
Embark on a group walking tour of Sintra's royal palaces and historic mansions.
Saddle up for a group horseback ride along Guincho Beach and gallop through the waves and surrounding dunes.
Evening
Dine in the revamped docks area, where former warehouses overlooking the Lisbon Marina have been transformed into one of the city's trendiest nightspots.
DAY 4
Morning
Cross the 25th of April Bridge over the Tagus River to the charming village of Azeitão in one of Portugal's most important wine regions. Visit the José Maria da Foncesca Wine Estate to savour lunch with family members who have owned the estate for two centuries.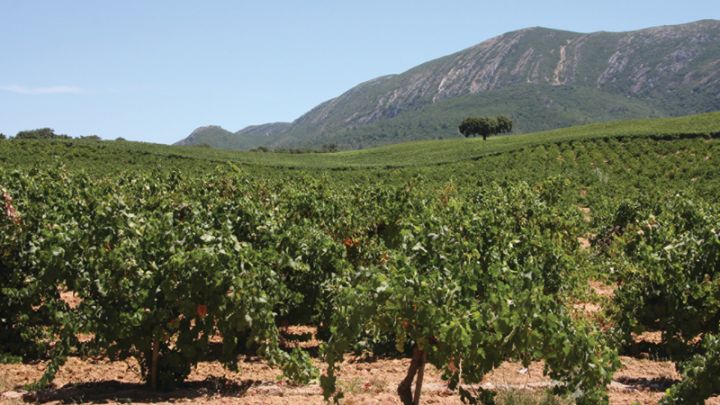 Afternoon
Tour the Berardo Private Collection, on loan to the Cultural Centre of Belém, to view the works of Picasso, Miro, Bacon, Duchamp, and Warhol and other renowned artists. Then explore the Gulbenkian Complex, featuring a private collection of Persian art, Egyptian sculptures and Pre-Raphaelite paintings.
Walk through the cobblestoned lanes of Alfama, one of Lisbon's oldest districts.
Evening
Meeting planners pre-select from two dining options:
Enjoy a meal inside the cloisters of the Jerónimos Monastery, where each column is uniquely carved with sea monsters, coral, and other sea motifs, evoking the Portuguese sea-faring tradition.
OR
Dine at the Campo Pequeno Bullring, where a traditional horseman riding a Portuguese Lusitano horse fights a bull in a safe, humane way. (In Portugal the bull is not harmed in the fight.)
DAY 5
Meeting planners pre-select an excursion to one of two charming destinations:
Visit the quaint vineyard towns of the Alentejo region – known as Portugal's Tuscany, and the UNESCO World Heritage Site of Evora, widely considered one of Portugal's most picturesque towns.
Lunch at your leisure.
OR
Tour Obidos, a walled, medieval town resembling an open museum, and the palace-monastery, Mafra National Palace, which features 880 rooms and 154 grand staircases.
Lunch at your leisure.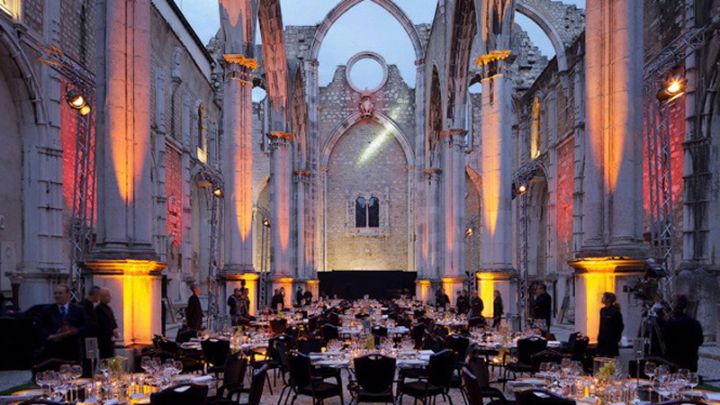 Afternoon
Meeting planners pre-select one group activity or offer guests a choice:
Tee off at one of the 12 world-class golf courses located around the Lisbon region, named the "Golf Destination of the Year - Europe" by the International Association of Golf Tour Operators.
OR
Experience a shopper's paradise of linens, glassware, and delightful pastries in the winding backstreets of the Chiado, Bairro Alto and Principe Real neighbourhoods.
Evening
Meeting planners pre-select one option for an unforgettable farewell evening:
An On-Site Gala Dinner: Kick off the evening with cocktails in the Almada Negreiros Lounge or the Hotel garden followed by a gala dinner in the magnificent Pedro Leitão Ballroom. Decorated by the renowned Espirito Santo Foundation and adorned with tapestries created by acclaimed contemporary artists Pedro Leitão, the Ballroom is the perfect venue for a memorable grand finale.
OR
An Off-Site Evening in the Ruins of Carmo: Soak up the historic beauty of Lisbon in the Convento do Carmo, the ruins of a 14-century convent. The charming open-air setting accommodates hundreds of guests for dinner, with entertainment options including live music and opera performances. The Hotel offers off-site catering service at the Ruins, with a fully equipped kitchen, tables and audiovisual equipment for a farewell dinner that's truly unique to Lisbon. Watch video highlights of gala dinner where guests were treated to a live Opera performance and a live Fado performance.