Rising atop one of Lisbon's seven hills and across from Eduardo VII Park, Four Seasons Hotel Ritz Lisbon offers a generous range of both indoor and outdoor spaces for car display. Perfectly positioned for coastline, countryside and urban drive routes, the Hotel is an impressive venue for a car launch event, accommodating up to 750 guests within the Hotel and 1,000 guests outdoors.
Vehicle Accessible Venues

9

Number of cars that can be showcased

49

Event Guest Parking Spaces

100
Advantages of Our Location
PROXIMITY AND CONVENIENCE

The hotel is just 20 minutes from Portela de Sacavem Airport, the largest airport in Portugal making it an ideal starting point to explore test drive routes that cover urban, coastal and winding rural roads through the Portuguese countryside. And with the mildest climate in Europe, Lisbon enjoys a cool Atlantic breeze and long hours of sunshine.

LOCAL EXPERTISE

Looking for coastal vistas? Or hoping to wind through wine country? Our knowledgeable and friendly concierge staff is ready with suggested driving routes, and can arrange for catered meals along the way.

ONE-OF-A-KIND EVENT SPACES

The beautiful hotel garden overlooks the Eduardo VII park and neighbours the Pessoa I room. Perfect for hosting large groups, it can be used to display up to eight vehicles.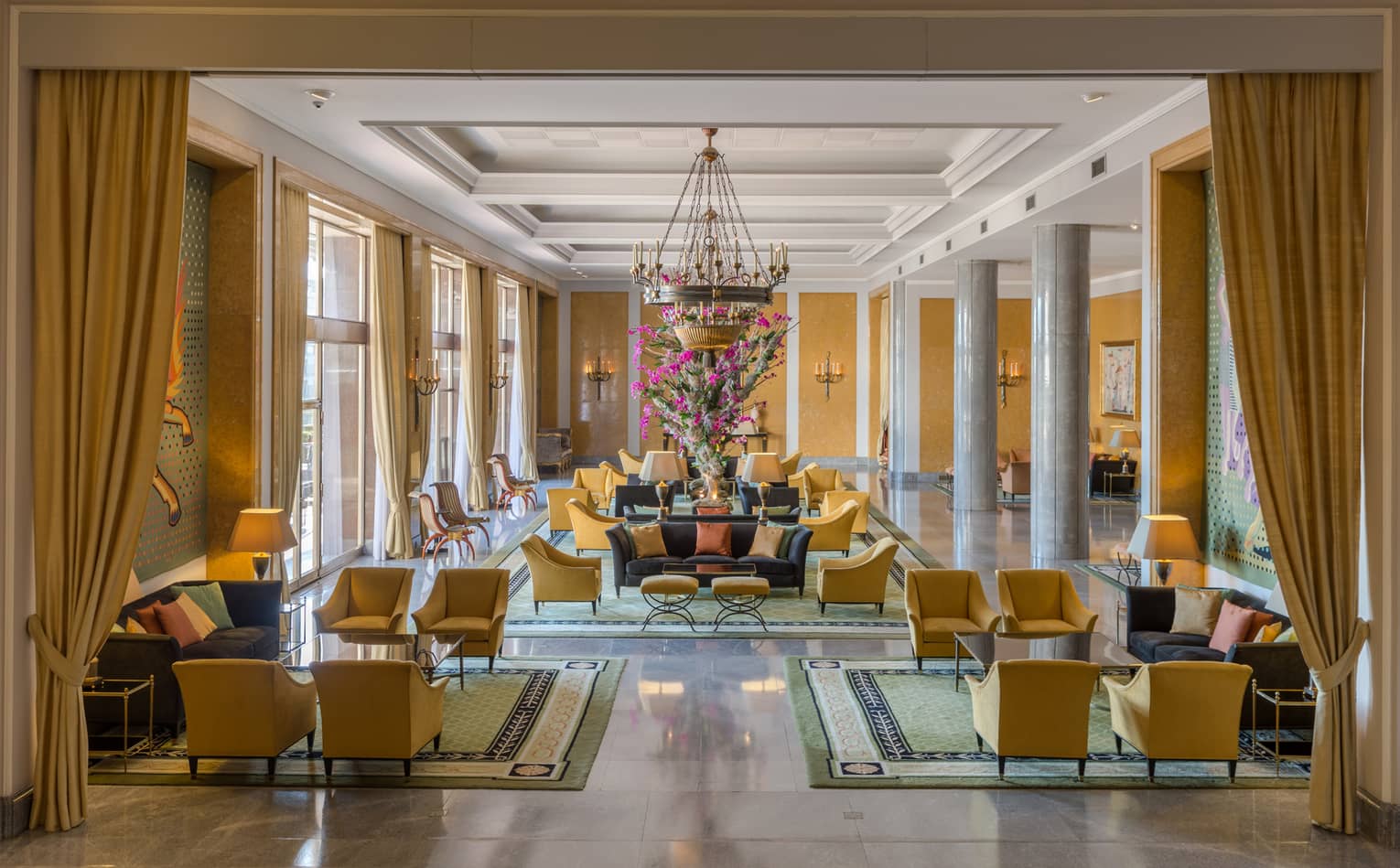 EXCLUSIVES AND BUYOUTS
Take over the entire property for your automotive event. Your group will enjoy complete privacy, total access to amenities and services, and unlimited opportunities to wow your guests.
The Details
Capacity
27 event spaces
9 vehicle-accessible event spaces
100 car capacity to showcase on property
25 outdoor event parking spaces
75 covered event parking spaces
282 guest accommodations
Airports & Transportation
20 minutes from Portela de Sacavem Airport
Accessible by helicopter
Parking, Valet & Services
Full valet service available to your guests
Shuttle to and from off-site test drive locations
On-site check-in and check-out
Car wash available on call
24-hour staffed security department
Video surveillance
Gated parking
3 fuel stations within .6 miles (1 km) of the property