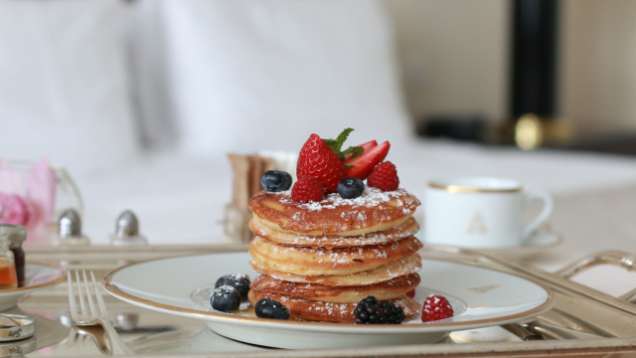 Specialties
In-Room Dining features a Japanese breakfast and a children's menu.
Restaurant menus
Four Seasons In-Room Dining is a fine-dining experience in the comfort and convenience of your guest room or suite. Choose from an extensive menu – day or night – that is ideal for time-zone-hopping travellers, impromptu meetings or quiet, private dining.
Hours
Breakfast
6:00 am – 11:30 am
All-day menu
11:00 am – 11:00 pm
In-Room Dining is available 24 hours a day.