All Food and Drink
Events
Every Saturday and Sunday

Weekend Brunch

Stick with the classics or opt for something new during brunch at Varanda, a favourite weekend stop for local foodies every Saturday and Sunday from 12:30 pm to 4:00 pm.

Every Sunday, 12:30 pm – 4:00 pm

Seafood Sunday at Ritz Bar

Savour delicious seafood delicacies, lounge in relaxed surroundings, sip Champagne and be immersed in the buzzing ambience of one of the city's chicest spots. Choose from two sumptuous seafood platters, an à la carte menu, or a decadent seafood spread at the bar.

Chocolate Afternoon Tea

Chocolate is always the answer, starring in a sensory experience at our new Afternoon Tea.

Menu
Meet The Team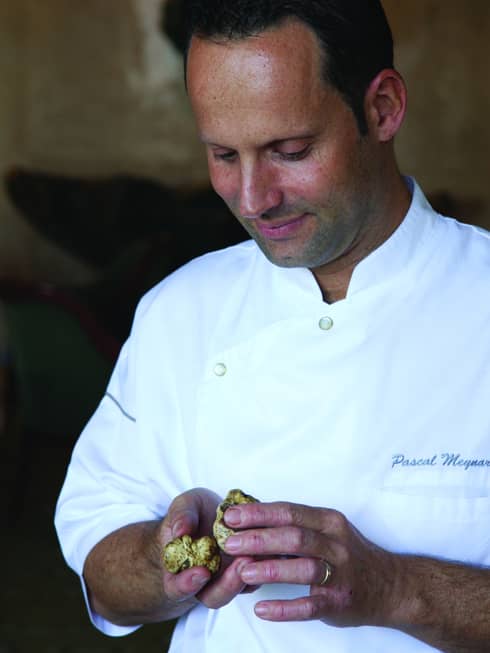 Executive Chef Pascal Meynard
Chef Pascal Meynard is a bit of a thrill-seeker. Of dual French and Canadian citizenship, he grew up surfing and kayaking in the beautiful Basque region of France and returns there every summer to experiment with the latest water-based activities. Chef Pascal's adventurous spirit has taken him to work in far-flung places such as Tasmania, the remote wilderness of Canada and the Michelin-starred restaurants of Paris.
"I'm a fan of everything related to the ocean, from fish and seafood to bodyboarding and kayaking."
Fabian Nguyen
Chef Patissier
Born in the far west Pacific island of Vanuatu, Fabian is a graduate of the prestigious Lycée François Rabelais. With a remarkable career path, Fabian started at Michelin-starred Domaine de Clairefontaine with Chef Philippe Girardon, considered by many the best ouvrier in France. Four years later, Fabian moved on to Le Buerehiesel, Antoine Westermann's three-Michelin–starred restaurant in Strasbourg before joining the Four Seasons family, first in Geneva and now in Lisbon.
Culinary Experiences
Portugal has the best fish in the world, and we love sharing something that's part of the local culture.

Pascal Meynard

Executive Chef
Join our Chef at Peixaria Centenária for a masterclass on selecting and preparing fresh fish, then bring your selection back to the Hotel's kitchen to learn the secrets to creating the perfect plate of cataplana, one of Portugal's most famous dishes. (Minimum of eight attendees)