Lisbon Through Four Seasons Eyes
Lisbon, Neighbourhood by Neighbourhood
Colorful and charming, undulating and eclectic, Lisbon is a collection of bairros (districts) spread across seven hills. Here we share some of our tried and tested favourites. For more ideas and information, consult the Lisbon Through Four Seasons Eyes City Guide, our first-ever insider's guide to our beloved city, designed by the staff at Four Seasons Hotel Ritz Lisbon with you in mind. Use it to plan your trip in advance, and download the PDF to your iPad to bring along as a sightseeing reference.
Chiado & Bairro Alto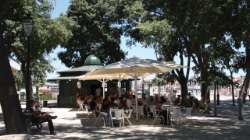 Where Lisbon's past embraces its present
The Portuguese have an anything but strict sense of time, and you'll understand why during your exploration of Chiado and Bairro Alto, two energetic districts where shops new and old, al fresco cafés, bookstores, and nightspots expose the city at its fashionable best.
Alfama & Castle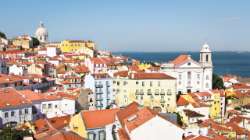 Where it all began... Lisbon's birthplace!
The city's oldest quarter melds rustic charm with a daily life unchanged in centuries, and Moorish and Medieval origins are still evident at every turn: cramped little houses, cobbled narrow streets and winding alleys combine to create an atmosphere of cosy familiarity.
Belém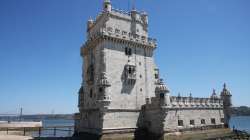 Lisbon's history by the waterfront
Unashamedly ostentatious, Belém's waterfront and vast open spaces are a tribute to Portugal's Age of Discoveries and legendary nautical adventures. Belém's monuments celebrate every momentous journey and immortalize every pioneer.
Two niche neighborhoods for lively living
A Brasileira as the perfect coffee stop
A Vida Portuguesa for traditional gifts
Luveria Ulisses for handmade gloves
Elevador de Santa Justa for the experience!
Casa Pereira for homemade cookies, ground coffee and jellies
Ascensor da Bica for a great photo opp!
Teresa Alecrim for embroidered household linens
The delightfully restored Quiosques do Refresco (Refreshment Kiosks) located in Largo do Camões, Príncipe Real Gardens and Praça das Flores
COLLAPSE
May we recommend
The ancient neighborhood
Chapito for a relaxing sundowner
Foundation Espírito Santo for antique lovers
Miradouro de Santa Luzia & Portas do Sol for the best view of Lisbon
Castelo de São Jorge
Cathedral de Sé
COLLAPSE
May we recommend
Lisbon's open-air 'museum'
Antiga Confeitaria de Belém for the unique custard tarts
The vast square cloister of Jeromimos
Monastery and the tombs of Vasco da Gama and Luís Vaz de Camões
Garden of the Cultural Center of Belém
The Tower of Belém
The Berardo Collection of Contemporary Art
COLLAPSE
May we recommend
Príncipe Real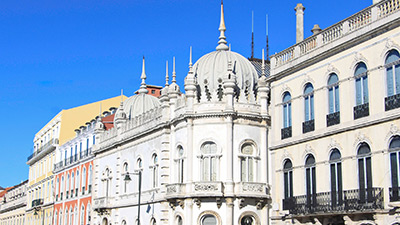 Live like a local in the newest hip neighbourhood in town
All along the streets, colourful 19th-century mansions pave the way as you wind and intertwine what feel like previously undiscovered corners, stumbling upon shop after shop of some of the coolest stuff you never knew you loved. In this part of Lisbon there are no crowds, no set itinerary, no extensive guides and maps and no one trying to tell you where to go. Explore, enter, exit and roam around at our own pace, stopping for coffee and snacks while you soak in the beauty of Príncipe Real.

Roam freely
Embaixada and Entre Tanto for the unique shopping opportunities
The Bio market on Saturdays to go green
AR-PAB for the antiques
The delightfully restored Quiosque do Refresco (Refreshment Kiosk) located in the Príncipe Real Gardens
Cevicheria for Chef Kiko's peruvian cuisine
The Botanical Garden for a well-deserved rest

COLLAPSE
May we recommend