Contact the Spa
directly at
+1 (702) 632-5302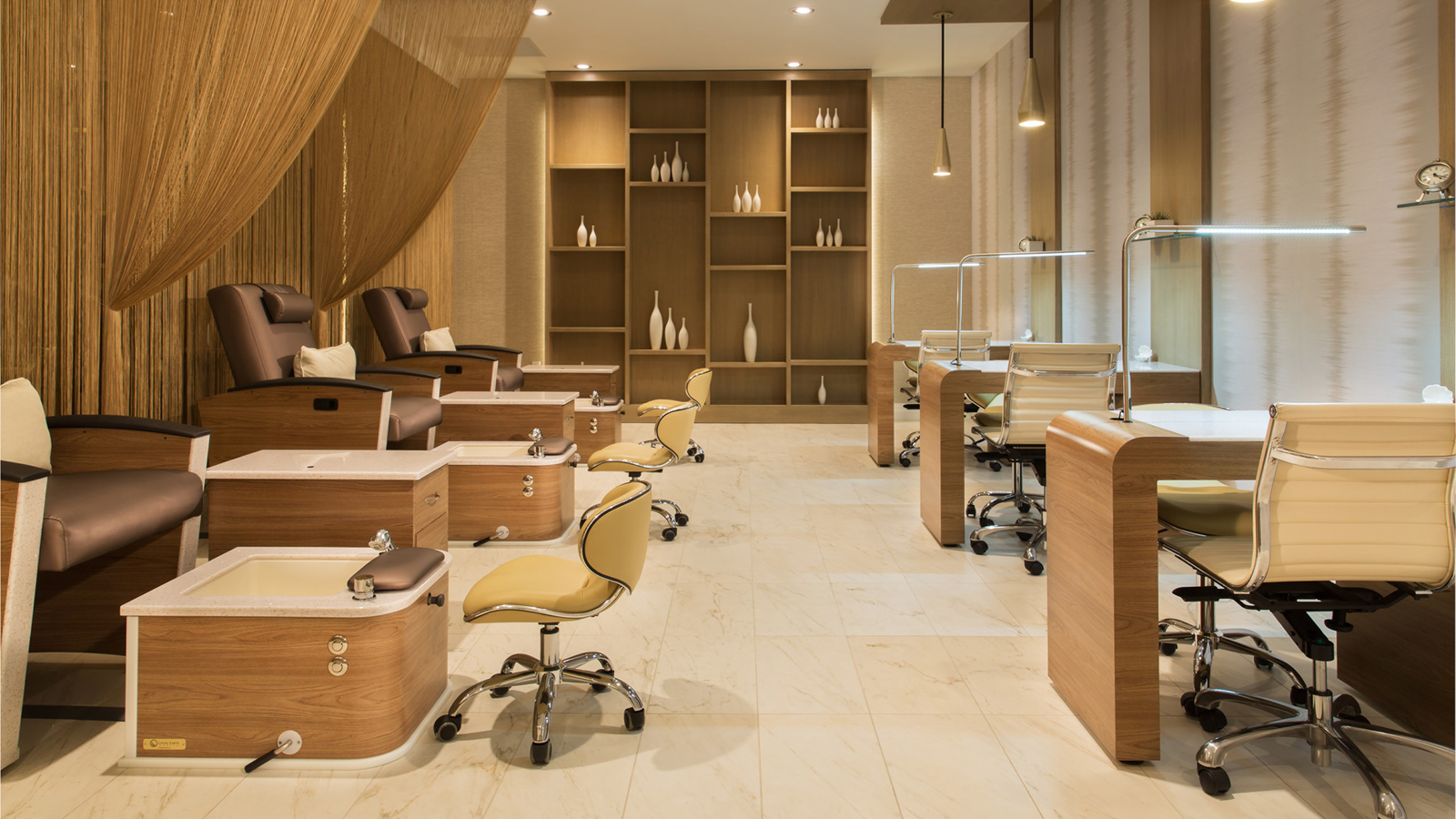 Located just steps from the Forbes Five Star Spa at Four Seasons in the Hotel's main corridor, the Nail Bar offers fully customized manicure and pedicure services in an intimate, stylish environment. This sophisticated, easily accessible space includes three manicure stations and three plush pedicure chairs, ideal for enjoying alone or with a group for bridal parties or girlfriend getaways. To book an appointment, contact the Spa at +1 (702) 632-5302.
Hours
| | |
| --- | --- |
| Sunday – Thursday | 9:00 am – 7:00 pm |
| Friday – Saturday | 8:00 am – 8:00 pm |
Grand Opening
Nail Services
Gel Overlay
Extend a manicure 10-14 days with this choice of service, which includes a hand or foot massage and is both practical and pampering.
Four Seasons Signature
It's a desert out there, but not in here! Relax and escape to the islands with an antioxidant rich tropical sugar scrub and hydrating warm mask. The pedicure includes an enhanced exfoliation using the Clarisonic pedi-brush to transform the skin into a soft smooth finish.
Citrus Splash
Hands and feet are pampered with an uplifting splash of citrus infusion. A gentle, skin-smoothing exfoliation is followed by a warm, hydrating paraffin mask for skin parched by the desert elements. An extended massage perfectly remedies fatigue and stress.
Rescue Me
Indulge and refresh at the same time with this menthol massage that soothes muscles and invigorates overworked hands and feet. The service includes a rich mud scrub combining sweet, earthy notes of coffee and sarsaparilla with volcanic pumice and black silt clay to exfoliate skin and stimulate circulation.
The Essential
A classic manicure and pedicure that both relaxes and re-energizes. Includes a remineralizing soak, scrub and a moisture-rich massage. Finish with your choice of polish or neutral buff shine.
Decadence & Delight
The classic choice of services for guests on the go. This treatment begins with a warm and relaxing aromatic soak. Pure cane sugar and sweet almond oil are whipped together to exfoliate. As the sugar melts, moisture is instantly massaged in, promoting beautiful, healthy hands and fee.
Revitalizing Foot & Leg Treatment
An SOS treatment for tired legs and feet. Soles are soaked in a soothing, mineral-rich sea water bath then wrapped in a stimulating menthol gel masque, leaving the skin soft and tingly. A concentrated foot and lower leg massage concludes the treatment. Enjoy alone or combine with a polish change to add a pop of color to toes.
Buttercup
Delight your little one with a treatment tailored just for them. For children 12 and under.
Note: Prices and treatments are subject to change without notice.