Function Rooms
Mesquite One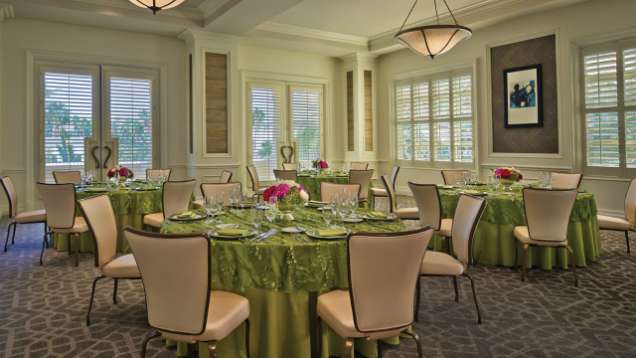 The Mesquite Room offers versatility with its connecting rooms and the attached outdoor balcony. This residential style meeting room offers windows with plantation shutters looking over the gardens by the pool.

Décor
Warm honey tones
Plantation shutter windows
Ambience
Attached outdoor balcony
Residential style meeting room
View of pool gardens
Unparalleled Support
Full-service shipping and receiving office
Experienced Four Seasons support
Continually updated presentation equipment
Seating
Classroom
Hollow Square
U-shape
Theatre
Reception
Banquet rounds
Conference/Boardroom

48
36
27
60
80
80
22

Room Features
Wired or wireless high-speed Internet access

Location
SECOND FLOOR
Size
Area
Dimensions
Height

89 m2 (960 sq.ft.)
9.1 x 9.7 m (30 x 32 ft.)
4 m (12 ft.)

Note: Height shown is actual clearance height.