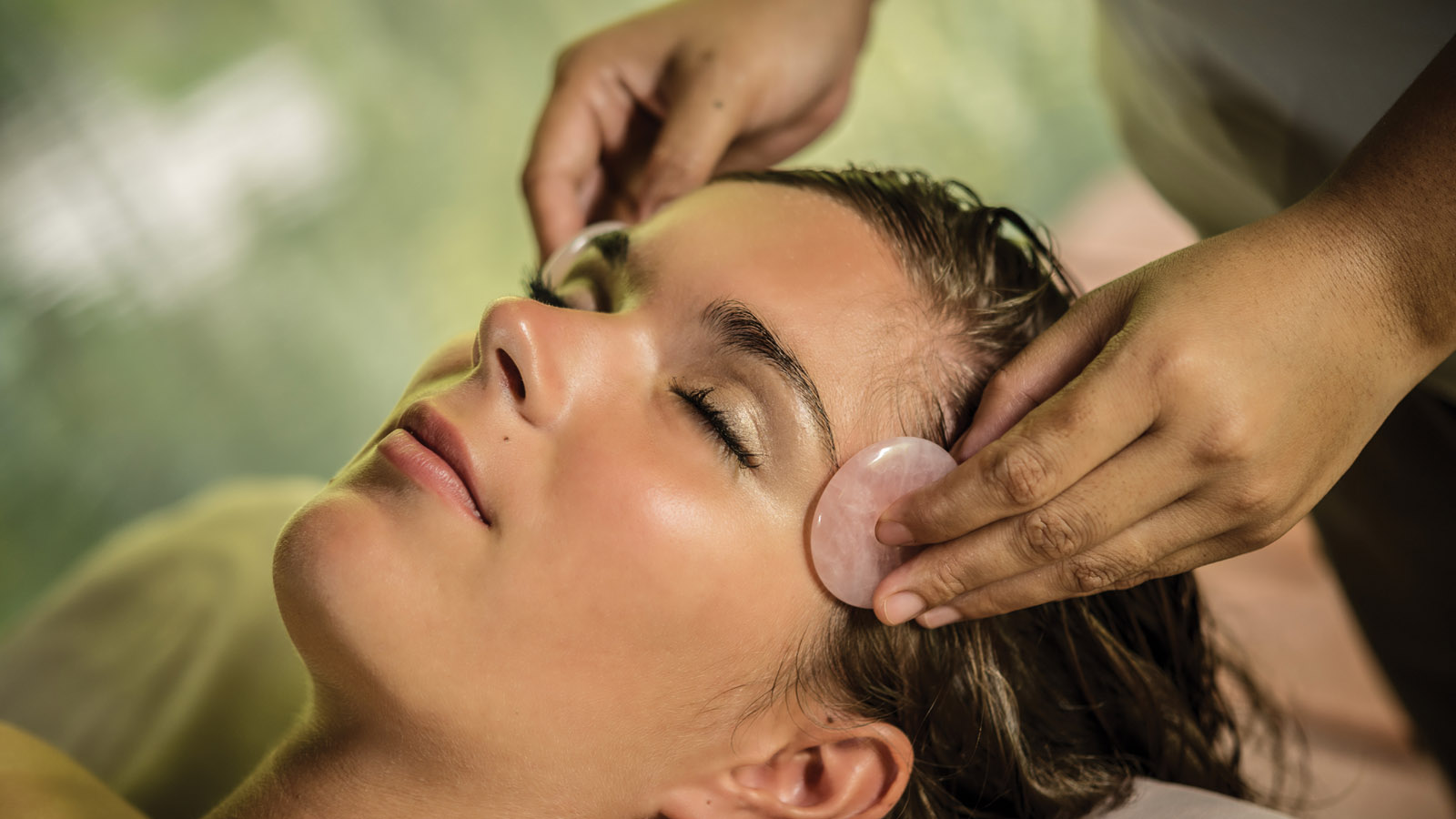 Most of the earth's energy comes from sunlight, a mixture of seven visible colours each with its own wavelength, frequency and benefits. Sunlight also radiates thermal energy, while our spiritual body radiates its own light and fire energy.

The light of Langkawi possesses a quality unique to the archipelago, from the ever-changing colour of the Andaman Sea to the extraordinary clarity of the rays reflecting off it. Our Light treatments explore these many guises and benefits, bringing energy and illumination to body, mind and spirit.
Vitality Massage
Glow from the inside out! Marma point massage, lymphatic drainage and healing poultices balance the manipura ('beautiful, shining jewel') chakra: the body's centre of vatality.
Anti-Cellulite Massage
Strong kneading, tapotement and suction cups target cellulite - eliminating stagnation, intensifying metabolism and dermal respiration, and improving skin elasticity.
Gold Cellular Facial
A powerful, age-defying facial that uses three forms of gold pluss ila's unique BosTriWell® and hyaluronic extract to stimulate collagen production and promote cellular repair.
Shine from Within
Light your inner fire and boost your digestion and metabolism. A deep tissue massage with energy-boosting herbs and Gold Cellular Facial for age-defying radiance from the inside out.
Biorhythm Restore
This powerful treatment restores the body's natural biorhythms. An ionizing energy scrub and mud wrap charge and renew the biomagnetic energy field, enhancing the body's receptivity to the marma-point body and face massage that follows. The treatment ends with a kundalini back treatment to awaken and channel the cosmic energy at the base of the spine.
Bio Energy Wrap
An energizing and detoxifying scrub is intensified by the addition of a bioenergy mud wrap, drawing deeper toxins from the cells and astral body. It deeply revitalizes the skin, lymphatic system and bioenergy field and can promote profound healing in the energetic body.
Light Enhancer
Vital Energy Therapy - Hot and cold liver packs and therapeutic abdominal massage to boost vital energy.
Energising & Detoxifying Scrub - Draw on ionising salt crystals to illuminate skin and senses, and target cellulite and exhaustion.
Cleansing Bath - Detoxifying juniper, rose geranium and lemongrass to combat sluggish skin and circulation.
Recommended Resort Activities to Support Light Treatments
Barbecue and campfire on the beach under the stars
Bike treks
Muay Thai
Jyothi Yoga
Note: Prices and treatments are subject to change without notice.