Hours
Every Day

10:00 am – 9:00 pm
Favourites
Your royal retreat wouldn't be complete without The Geo Spa's award-winning couple's ritual, Raja and Ratu (King and Queen). Strengthen your emotional and romantic connection as you focus on your sacral, heart and crown chakras during this unifying ritual, followed by a traditional blessing ceremony.

Flood the body and mind with serenity. Breathing exercises instill tranquility; a rhythmic massage eases tension; and a stream of warm herbal oil on the higher third eye and crown chakras encourages complete escapism.

Details
Spa Services
Wellness Services
No matter your experience level, our private and group sessions will help calm your mind and tone your body.
Ayurveda believes in the fundamental ability of individuals to heal once they come into elemental balance, between one's personal elemental constitution or "Dosha Type" and the world's natural energies.
Our visiting wellness experts can perform a variety of healing rituals tailored to you, from cupping, energy healing and therapeutic massage to fire stopping and Watsu in-pool relaxation.
Meet the Team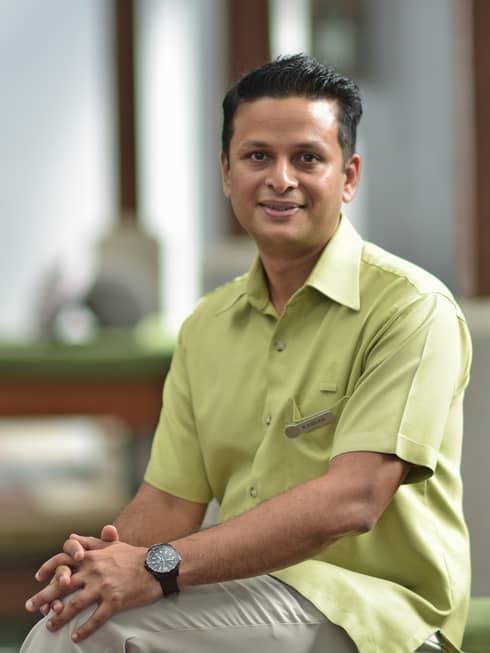 Dr Kannan Nettath
Director of Spa
Growing up in a family of traditional Ayurvedic physicians in a Keralan village in Southern India, Dr Kannan's early years were spent thinking about the healing properties of venga trees, freshwater springs and mountain air, and how they worked to cure diverse maladies. As a child, he remembers accompanying his physician great-uncle to the palace of the former Vengunad kingdom, who would treat even the ailing elephants at the royal stables. Such experiences paved the way for Dr Kannan's now 15-year career in the holistic-healing arena, combining his training as an Ayurvedic doctor, yogi, naturopath and sports-sciences expert.
Rashdy
The Healing Hand
Rashdy was born into a family of healers; his father was a medicine man, his mother a traditional midwife, and his grandfather practised traditional cupping using a buffalo horn. He studied under many traditional healers from a young age and started treating people himself when he was 16 years old. Passionate about helping others feel better, he is renowned for his knowledge and unique healing techniques that see him travelling the world, employing a range of modalities combined with traditional Malay oils to treat individuals' specific needs and vastly improve their well-being.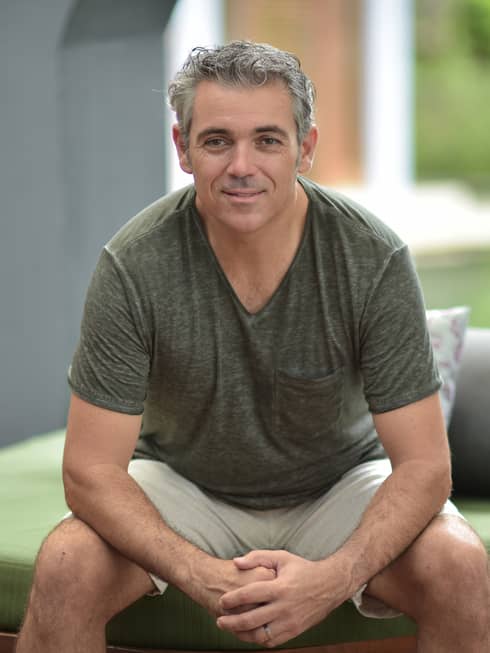 Vincent Baulard
The Elemental Practitioner
Vincent inherited his unique gifts from his family, comprised of a long line of elemental practitioners. Endowed with sensitive hands and the ability to soothe burns from a young age, he developed his practice to include Amma massage, a technique he first learned on La Réunion Island and which he has perfected over the course of a decade, in addition to his in-depth knowledge of reiki and magnetism.
Shereen Adlina
Resident Yogi
Shereen first discovered the healing power of yoga while battling recurrent benign tumours. The 'mental' yin to her 'physical' sporting yang, yoga balanced Shereen's approach to movement and improved her understanding of the mechanics of the body – including when to challenge and when to let go. Her interest in physiology led to studies as a nurse, personal trainer, yoga instructor and yoga therapist: a combination that has led to her current yoga style, which she describes as "a holistic approach to life and well-being."
"Yoga is a very personal journey through your mind, body and soul; an experience that builds awareness and strength – physically, mentally and emotionally."
Reconnect with yourself and the world around you with the help of this custom, three-part program comprised of a personal Elemental Balance diagnosis, a specialized body treatment and an energetically balanced meal.

Improve your balance, strengthen your core and fine-tune your focus as our yogi leads you through a fun and peaceful session atop a stand-up paddleboard on the calm waters of the Andaman Sea.

Ayurvedic Wellness Consultation

For those looking to make an energetic change for the better, sit down with Dr Kannan Nettath for a complimentary consultation to pinpoint your exact needs, and he'll put together an individually tailored combination of treatments, exercise, mindfulness practices, diet and lifestyle modifications.