Couples' Experiences
Romantic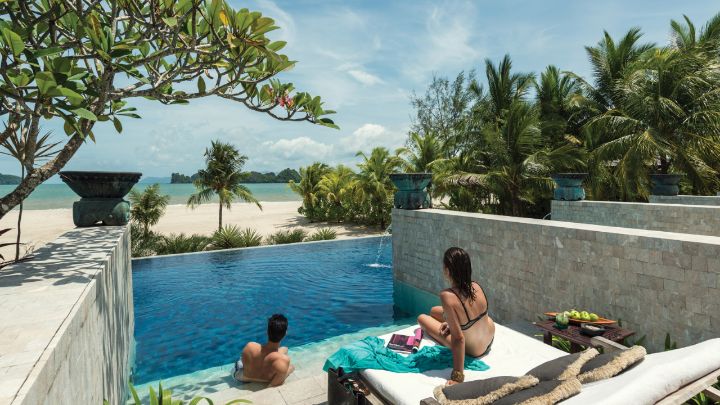 From classic romance to shared adventures, embrace the magic and wonder of Southeast Asia's first UNESCO Geopark.
Take nature's lead and reawaken to the magic around you.
Lankawi Sunset Heli-Flight

Little beats the thrill of a scarlet-hued sunset flight over Langkawi's southern islands, from the stunning Dayang Bunting and Tuba Island to the wildlife sanctuary of Singar Besar. Then follow the golden skies back to the Resort, along the sandy expanse of Cenang Beach, the dramatic 27-acre Telaga Harbour, and the turquoise teardrop of Datai Bay. Departs daily at 6:15 for a scenic 60-minute flight.