My Four Seasons
The Ultimate Productivity Playground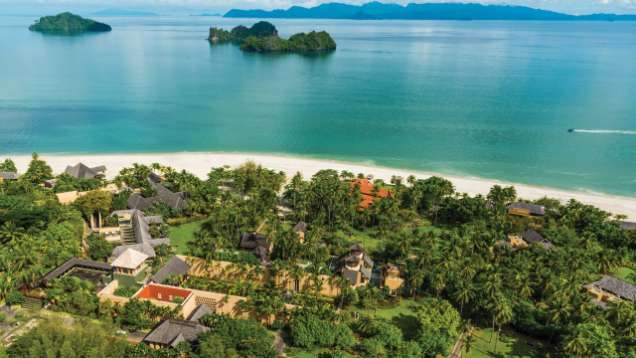 Welcome to our outdoor office and your productivity playground: a business, conference and team-building eco-haven in Langkawi's UNESCO Geopark.
Switch the 'rat race' for a 'sail the seas' race and 'office politics' for 'paintball war games' – just some of the adrenalin-fuelled activities available at Four Seasons Langkawi.
Dedicated on-site conference and banquet specialists tailor every aspect of a group stay, from functions and food, to fun and focus time.
Meeting and eating venues range from conventional spaces to hideaway places: an open-air restaurant or garden reception; elegant starlit cocktails by the Lotus Pond or a torch-lit beach barbeque.
Deliberate between a Mangroves & Eagles Safari, Rainforest Immersion and Coastal Kayaking. Select team-building adventures such as Bamboo Raft Making and Mangrove Survivor. Choose leisurely business outings on a luxury catamaran or around sensationally scenic Gunung Raya Golf Club.
Embark on an oceanic team treasure-hunt mission, push personal limits with rock-climbing and abseiling, or quietly contemplate on a deep sea fishing experience. Then refuel with a revitalising Geo Spa massage or relaxing poolside lazing. It's 'work', but someone has to do it…
Other Four Seasons Stories