My Four Seasons
A Langkawi Wedding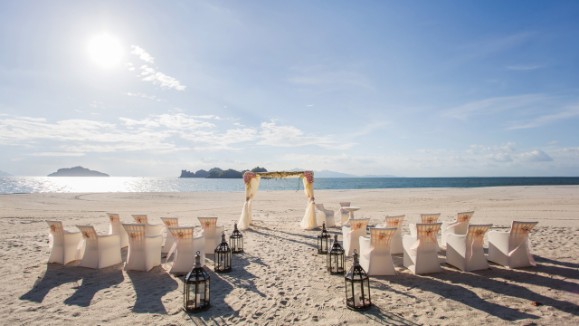 Once upon a time at Four Seasons Resort Langkawi …
It's the stuff of wedding fairytales: a romantic island where magical labyrinthine mangroves entwine with pure rainforest air, and ancient rock formations embrace endless beaches.
Our Wedding Specialist and expert catering team will tailor the menu, décor and setting to reflect your style: grand wedding breakfast or intimate tête-à-tête, chilled-chic or BBQ extravaganza.
Every villa offers a castle of comforts with luxurious indoor and outdoor spaces. The Geo Spa's award-winning couple's ritual, Raja and Ratu (King and Queen) will leave you radiant for the big day. And our activities and eco-excursions make for enviable hen and bachelor adventures and immersive honeymoon experiences.
'Happily ever afters' begin at Four Seasons Resort Langkawi.
Other Four Seasons Stories