My Four Seasons
Langkawi Off the Beaten Track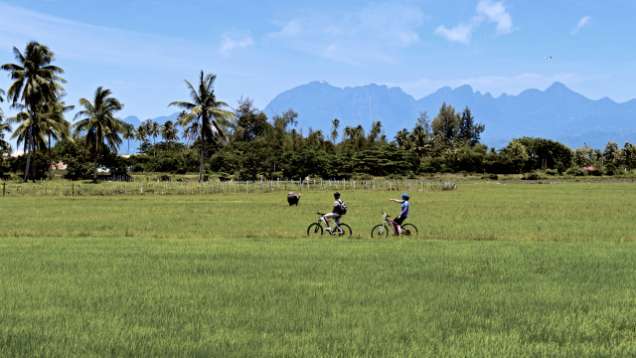 Yes, the captivating coastline is incredibly beautiful. But how much do you know about inland Langkawi? A guided bicycle tour is a great way to switch gears and journey off the beaten track to discover another side of our island: the less-explored rolling countryside and rural local life.
With an expert to help navigate and share anecdotes along the way, it's a rare opportunity to experience the subtleties of the local flora and fauna and village comings–and–goings.
Our three-hour cycle safari follows cross-country paths. Pass mud-soaked water buffaloes, lush paddy fields and Malay kampungs (stilted timber villages) then end with a refreshing dip in the sea.
Along the way you'll be serenaded by chirping birds, fluttering butterflies and laughing local children – as well as being immersed in a magical juxtaposition of dramatic vistas, pastoral traditions and colourful heritage: Langkawi at its alluring local best.
Other Four Seasons Stories