My Four Seasons
Exploring Malaysian Cuisine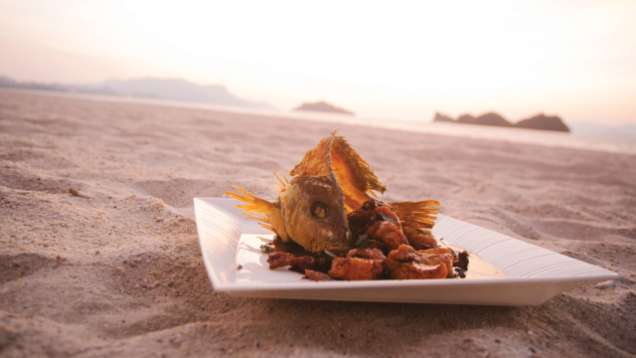 Four Seasons Resort Langkawi's award-winning Malay restaurant, Ikan-Ikan, isn't just about authentic local dishes: it's about authentic local ingredients as well.
From seafood caught by independent fishermen to the daily fresh salads from nearby organic farms, the restaurant uses 100 per cent natural Langkawian ingredients from small local producers. Renowned for its home-sourced and home-style specialities, Ikan-Ikan – which means fish in Malay – has been named 'Best Restaurant in Malaysia' three times by the Malaysian Tourist Board.
Its extensive menu celebrates the unmistakable mix of Malay food, which extends from the Thai and Indian flavours of the Northern cuisine to the Indonesian and Chinese influences of the South.
In addition to the a la carte menu and weekly theme nights, monthly food promotions showcase local specialties – from 'kampung' (village) masterpieces such as Udang Karang Cili Kering to innovative dishes using the best Ayam Kampung (organic free-range chicken) from small local farms.
It's simplicity at its most inspiring: a true taste of Malaysia for guests; a true taste of home for locals.
Other Four Seasons Stories